Concordia fine arts professors collectively exhibit their work at the MFA Gallery this summer
The 2-part show will feature paintings, sculpture and photography by members of the part-time faculty association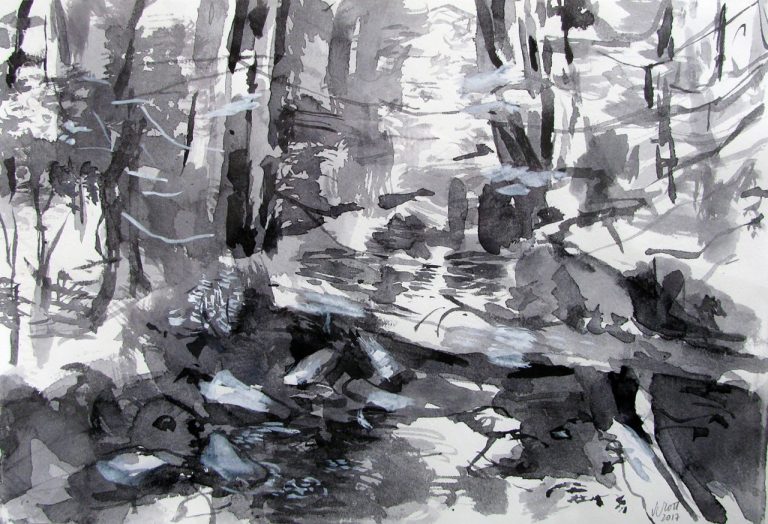 It's a first collective exhibition for the part-time members of Concordia's Faculty of Fine Arts.
Entitled flat works on the wall, sculptures down the centre, the group show will feature paintings, drawings, sculpture and photography by professors such as Joseph Siddiqi, Susan Scott, Eduardo Della Foresta and Clara Gutsche, to name just a few.
The exhibition will be split into two parts between July 4 and 28, with a closing night performance by theatre artist Gabriela Petrov.
"For most of us, the idea was to show our work within the Concordia community, where the students would be able to come and see what their teachers are working on," says Siddiqi, a painter, educator and Concordia University Part-Time Faculty Association (CUPFA) member who works in the Department of Studio Arts.
"And it's also an opportunity for us to exhibit as a group. That's not always possible, because artists usually show in different galleries. So it's a chance in the summer to have a bit of a celebration together and raise the profile of what's going on in the Faculty of Fine Arts."
The opening for Part 1 will take place on July 6 from 5 to 7 p.m., with the second half opening on July 20, both at the MFA Gallery at 1395 Boulevard René Levesque West.
The exhibition will be open to the public from 12 to 5 p.m., from Tuesday to Friday.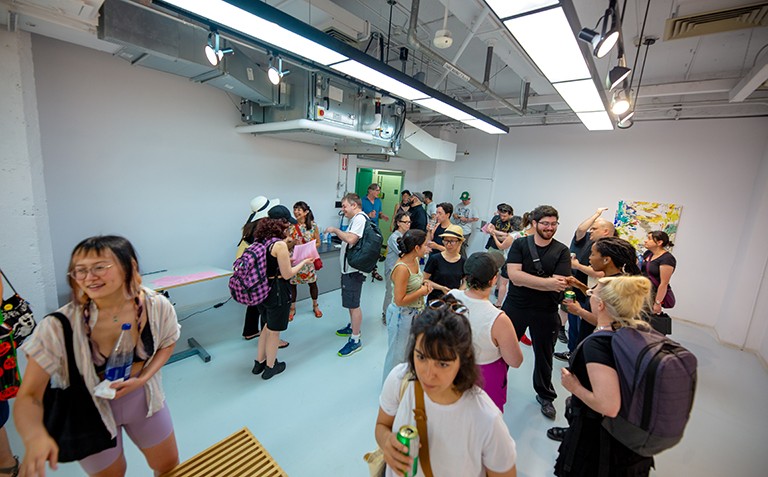 'Cracking that door open slightly'
Curated by second-year MFA student Ioana Dragomir, the show aims to showcase a variety of eclectic, experimental works.
"As a student, I have found that the art made by professors often feels shrouded in mystery," she says.
"Professors are often showing at major galleries, sometimes quite far away. This exhibition is an exercise in cracking that door open slightly, with faculty members exhibiting work alongside each other in the same building where they teach and where their students make work."
Having not exhibited in a while, Siddiqi says he's excited to show his latest work and to do it alongside Concordia colleagues.
"It will be really exciting to see these artists who have all had really distinct careers exhibit together and to see how Ioana hangs the work," he says.
"I haven't shown my work in Montreal in years. It's a great opportunity because it's a non-commercial and experimental space, which means as artists we don't have to worry about the commodity value of the works," Siddiqi adds.
"And that's something I've been trying to move away from in the last few years, as I've been heading into more of a personal and philosophical exploration."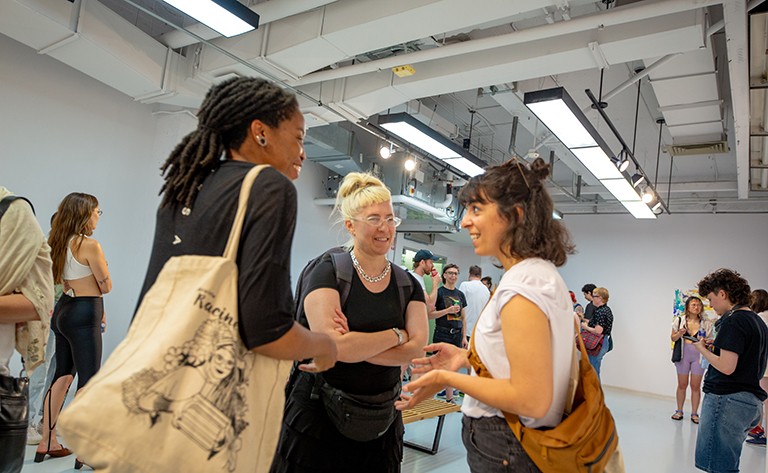 The artists exhibiting are:
July 4 to 14
Susan Scott (Painting)
Trevor Kiernander (Painting)
Bernard Gamoy (Painting)
Eduardo Della Foresta (Sculpture)
Adrian Norvid (Drawing)
July 18 to 28
Erwin Regler (Sculpture)
Clara Gutsche (Photography)
Joseph Siddiqi (Painting)
Israël Dupuis (Painting)
Oli Sorrentino (Painting)
Performance: Friday, July 28
Gabriela Petrov (Theatre, Performance)

The Concordia part-time fine arts faculty exhibit flat works on the wall, sculptures down the centre opens July 6 at 5 p.m. at the MFA Gallery (1395 Boulevard René Levesque West).
---