Concordia and AI Sweden partner to promote collaborative research, teaching and learning
The two institutions will focus on decentralized artificial intelligence and federated learning plus health-care innovation, cybersecurity and sustainability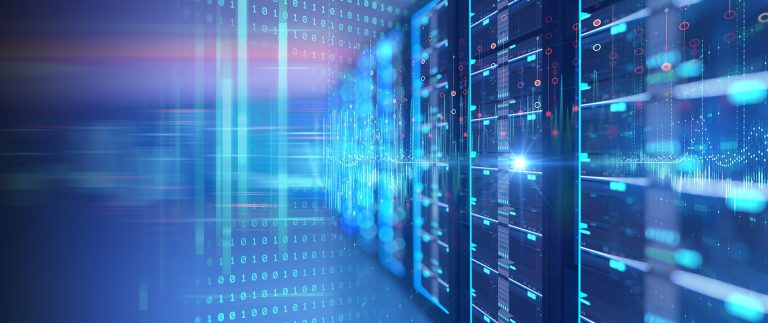 Peter Kurzwelly first touched down in Montreal one year ago to identify and share key knowledge and collaboration opportunities with partners back in Sweden. Little did he know that the trip would expand to include a key partnership with Concordia and that he'd still be here today.
"When we heard that Concordia was starting an Applied AI Institute, we knew that it was spot on for us," says the head of operations for AI Sweden. The national centre for applied artificial intelligence is collaborating with the Quebec-based community of more than 1,000 researchers specializing in machine learning and is dedicated to scientific excellence and innovation.
"That's one of the things that I'm most looking forward to about working with Concordia. There's so much potential and such a willingness to collaborate on both sides, which will make the partnership that much easier."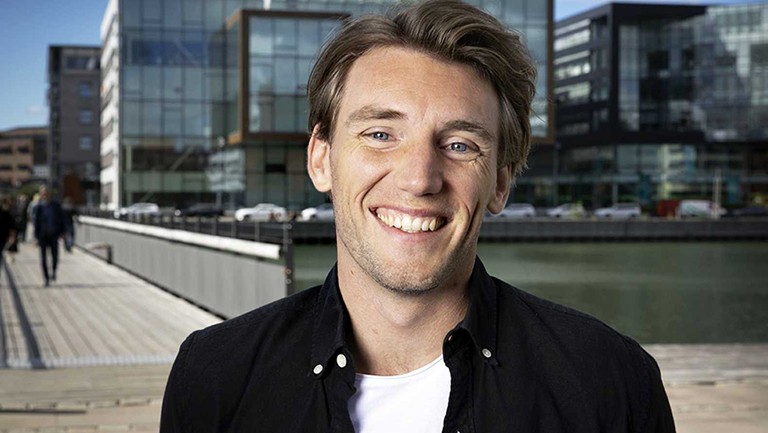 Peter Kurzwelly: "There's so much potential and such a willingness to collaborate on both sides."
A focus on industry and training
The joint project got its start when Concordia and Ericsson Canada teamed up to integrate and enhance applied AI research and development. It will focus on collaborative research, teaching and learning in areas of common interest, such as: sharing of scientific information and educational resources; faculty and student mobility; publications and training; and collaborations with industry and civil society organizations.
In addition to Kurzwelly, participants in the project include team members from Concordia International and the new Applied Al Institute that launched in March 2022, headed by co-directors Tristan Glatard and Fenwick McKelvey.
Glatard says they've identified a few lines along which this partnership could be fruitful.
"One of them is collaborating on industrial projects related to AI adoption and another angle focuses on the training side, because it's difficult for companies to apply AI if they don't have the workforce or expertise to do it," explains Glatard, who's also an associate professor in the Department of Computer Science and Software Engineering at the Gina Cody School of Engineering and Computer Science.
"We've also identified a few researchers, including Brigitte Jaumard, who's leading a project with Ericsson about using AI to make 5G more sustainable, Jun Yan, who's one of the directors of the Security Research Centre, and Marta Kersten-Oertel, who's in health care."
Alex Megelas, the manager of research innovation and business development for the Applied AI Institute, will be coordinating the project along with Glatard.
"As an institute, we strive to act as a conduit between the broad range of programs, faculties and educational mandates that have adopted AI as a strategy. We want to make things happen in ways that will measurably contribute to social betterment," he says.
"The partnership with AI Sweden is an incredible opportunity for us to position our students, programs, faculty and research in service of international commitments. It will see a number of important players at Concordia around the table, including the researchers from the Applied AI Institute, our colleagues at the Centre for Continuing Education and Concordia International. We are coming up with funding strategies to attract students and researchers to Montreal, and for our students and researchers to go to Sweden."
'We're actively looking for students and researchers to help shape the space'
So far, much of the collaborative project with AI Sweden has focused on research, but there's also going to be a component that involves learning about civic governance and social responsibility in relation to the political apparatus.
"Canada has invested in AI research for a much longer amount of time than Sweden, and we're not at the same level, in terms of research," Kurzwelly notes.
"But we do have a strong industry and a public sector that has a tradition of gathering data, which is why we want to focus on the value creation of AI for both society and industry.
Where we are most invested is information-driven health-care innovation, cybersecurity and climate change."
According to Glatard, anyone who's interested in contributing to the collaboration between Concordia and AI Sweden from a research perspective, or in any other capacity, is welcome aboard.
"The institute is only six months old and we're actively looking for students and researchers to help shape the space and have a voice in something that's going to be around for a long time," he adds.

Find out more about Concordia's Applied AI Institute.
---