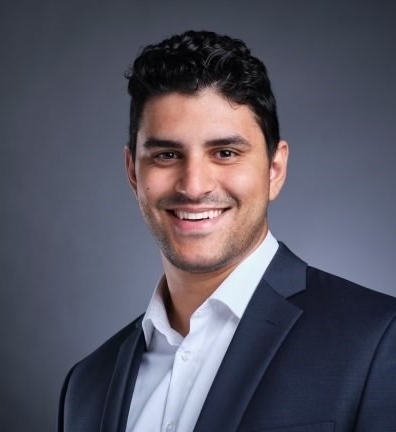 Connect with Gabriel via Linkedin
Program: Part-time MBA
Term of entry: Fall 2021
Expected graduation term: Summer 2024

Hometown: Montreal
Languages spoken: English & French
Most recent job: Continuous Improvement Specialist, Saputo
Why did you choose John Molson School of Business?
I developed an interest in investment several years ago through the lens of personal finance. Although I went on to study and work in the field of engineering, business has been, and continues to be, my passion. What better place to immerse yourself in this than John Molson, where you can earn your MBA alongside like minded individuals?
Highlights of your program so far?
Without a doubt, the people. It has been an absolute privilege to be taught by such dynamic professors, and to be surrounded by incredible staff. The entire team is incredibly proactive and always willing to help the students. They have fostered an environment where my classmates and I can perform our best, and have a great time doing so. It's been a pleasure to make new friends and foster strong relationships, thanks to this program. I look forward to a wonderful 3 years.
What is special about Montreal?
Montreal is perhaps the only city I've been to where you have that familiar small-town feeling while being in a metropolis. Diversity makes Montreal a culture-rich environment, with something for everyone. And of course, it's a foodie's paradise!
Future aspirations:
I aspire to work in a position that allows my technical engineering background to marry with the world of business. The possibilities are very exciting, and I have no doubt that this program is the vehicle through which I will find this match.