Concordia's new Sustainable Event Guide digs deeper to consider equity, access and decolonization
The latest version is the result of collaboration across sectors — and includes the option to get certified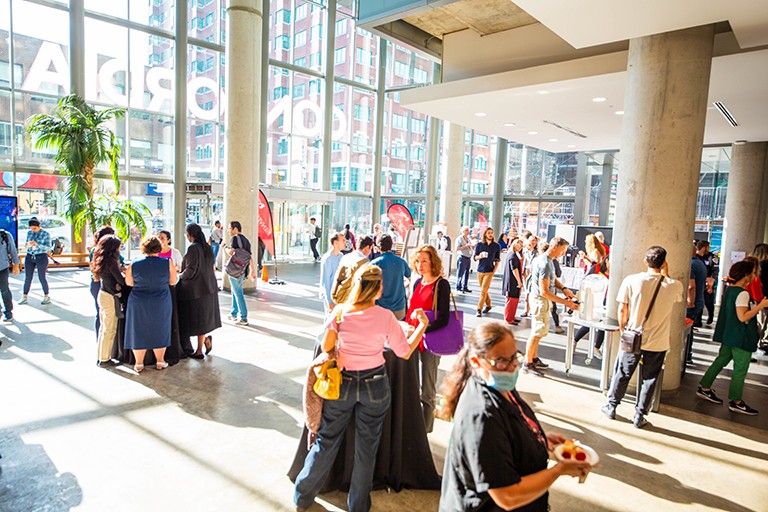 Whether virtual or in person, events can bring people together for everything, from learning and research to pleasure. However, despite their merits, they can come at environmental and social costs.
To counter this possibility, Concordia's Office of Sustainability teamed up with Hospitality Concordia and units from across the university to provide an updated guide to make events more sustainable. They are also offering different levels of sustainability certification to those who wish to take measurable actions in this direction and raise awareness along the way.
"Whatever type of event you are planning, we can help you identify aspects to consider and targets to aim for that will reduce the negative environmental impacts of your gatherings," says Cassandra Lamontagne, manager for the Office of Sustainability.
"Furthermore, thanks to the help of units like the Equity Office and the Office of Indigenous Directions, the new edition of the guide provides advice on better practices you can implement to be more inclusive, aware and accessible. We can't consider an event sustainable if we are leaving people behind or posing barriers to full participation."
Social sustainability
Events provide a chance to sensitize attendees to inclusion and accessibility goals. The guide encourages organizers to consider what challenges to entry people could encounter.
Some examples of advice include naming pronouns during introductions, providing childcare options so parents can attend events or choosing locations that are accessible for those with mobility, visual or cognitive needs. When people request accommodation, the guide reminds organizers to be prepared to respond, including offering captioning, interpretation and accessible web materials.
The guide recommends intentional inclusion of organizers from underrepresented groups for large and far-reaching events, and it also provides information on the importance of considering, promoting and compensating underrepresented groups, as well as means of reaching diverse audiences.
"This moves us beyond events with the mere representation of a more diverse set of speakers and experts toward being more genuinely respectful and appreciative of different types of experiences, knowledge and perspectives," says Lisa White, executive director of the Equity Office.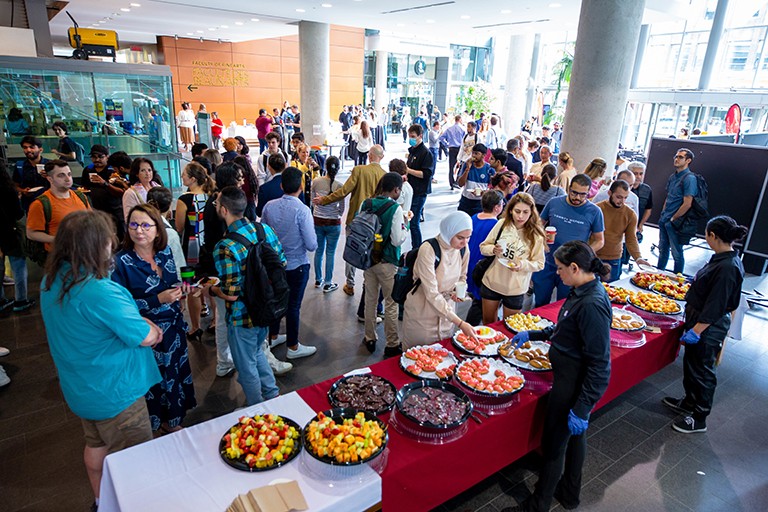 Countering colonialism
On the subject of indigenization, the guide reinforces use of territorial acknowledgments, a practice that aims to include and recognize Indigenous people and perspectives. It also seeks to foster awareness and respect from non-Indigenous participants.
"When you're leading an event remotely, you can also use your platform to consider the communities of diverse lands — the custodians of those from which you're speaking and those from which you come," says Allan Vicaire, senior advisor of Indigenous Directions.
"Also, consider your own relationship with the lands of Indigenous peoples. Make the territorial acknowledgement personal."
The guide also provides information about Indigenous Elder and community protocols, proper remuneration of experts, resources for including Indigenous perspectives and links to Concordia's Indigenous Directions Action Plan.
"Reach out to our office if you need more help, especially with content related to Indigenous people," Vicaire advises.
Environmental sustainability
As in past editions, the guide contains lots of advice on environmental action for in-person events, like promoting sustainable transport or holding a zero-waste event — something that has become especially easy with the launch of Concordia's new Zero Waste Event Services. The guide now also includes help for making virtual events greener, with information on video streaming and cloud-based file sharing.
"Though typically more environmentally friendly than in-person events, there are greenhouse-gas emissions related to the use of video streaming platforms," Lamontagne says. "Encouraging people to turn off their video sharing when it isn't essential is a simple way to cut back significantly."
Get certified sustainable!
The Sustainable Event Guide aims to be exhaustive but also simple enough to scan for advice and specific resources. Lamontagne says those willing to go deeper and track efforts can also use it to obtain a bronze, silver, gold or platinum certification.
"In so doing, you are raising awareness, promoting your event in a positive light and doing what you can to undertake positive and real change."

For questions about certifying an event, visit Concordia's Sustainable Events web page and then contact the Office of Sustainability.
Those wishing to go deeper can become a student or employee sustainability ambassador.
---