Board of Governors and Senate highlights: October 2022
Concordia President Graham Carr condemns the ongoing violence against women in Iran and reports on the university's support to its Iranian students, faculty and staff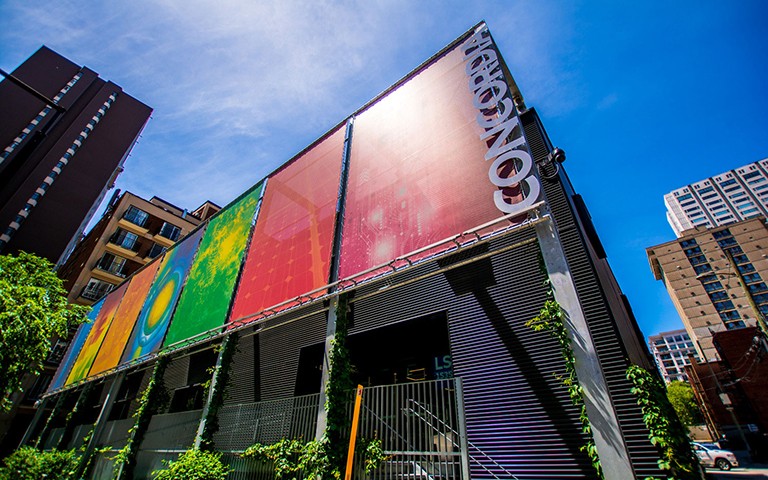 Board learns of the university's steps to help Iranian students
Concordia's Board of Governors met on October 27.
Concordia President Graham Carr addressed events in Iran following the death of Mahsa Amini while in custody. He said that Concordia, like many Canadian universities, has a significant constituency of valued Iranian students, faculty, staff and alumni.
"In company with universities across Canada, we endorse the statement of concern made in early October by Universities Canada," Carr said. "But the protests in Iran have continued for more than 40 days now and I'm sure we are all increasingly appalled by, and condemn, the ongoing violence targeted against women, in addition to the physical disruption and suppression of academic activities on university campuses in the country."
Carr reported that Concordia's International Students Office has reached out to Iranian students to provide support, while the university has drawn the community's attention to the crisis and asked that reasonable accommodations be made for Iranian students.
He added that the university has an extensive range of measures in place — from psychological counselling to financial supports — to help students, faculty and staff during such occasions.
Carr added some highlights to his written report:
Convocation on October 24 featured three exceptional recipients, Indigenous educator Fibbie Tatti, synthetic biology pioneer Reshma Shetty and serial entrepreneur David Fung.
Open House on October 22, in person and with an online component, was a massive success.
Registration for fall 2022 is lower than expected, also true across the country, due to a number of factors including a smaller university-aged demographic and labour shortages; yet Concordia registration from the rest of Canada and internationally is up.
Anne Whitelaw, provost and vice-president, academic, is developing a new data-informed recruitment strategy
Alumnus Sebastian van Berkom recently donated $1.2 million to the John Molson School of Business, bringing his total gifts to Concordia to over $3.5 million
The day after the meeting, Concordia will release the important report of the President's Task Force on Anti-Black Racism and a related announcement, which promises to garner much media attention; Anne Whitelaw will also announce the university's immediate actions based on the report's recommendations
Amy Fish, Concordia ombudsperson, presented highlights of the Ombuds Office Annual Report 2021-22, and underlined the university's commitment to openness and fairness.
Aisha Topsakal, director of the Office of Rights and Responsibilities, introduced the office's Annual Report 2021-22. She noted that there was a slight drop in cases but an increase of their complexity.
The annual reports of the Ombuds Office and the Office of Rights and Responsibilities 2021-22 are available in the Board documents online.
Senate learns of Concordia's latest experiential learning initiatives
Concordia's Senate gathered in person on October 7 for its first meeting of the 2022-23 academic year. In addition to what was covered in Graham Carr's written report and in his updates to the Board of Governors on September 29 and October 27, highlights included:
Beginning in fall 2022, the university has committed to offer all incoming undergrad students at least one experiential learning opportunity during the course of their studies and at least two by 2025.
By 2024, the Mel Hoppenheim School of Cinema's film production programs will triple their capacity, up to more than 220 new students.
Concordia placed highly in the 2022 Sustainable Campus Index, which recognizes colleges and universities in 17 sustainability impact areas; the university tied for the top performance in the research category.
The EV and AD buildings were illuminated orange to mark the National Day for Truth and Reconciliation on September 30.
Anne Whitelaw added that the Sexual Assault Resource Centre held support drop-in sessions for Iranian students, faculty and staff.
Allison Beck, legal counsel, presented the highlights of the Office of Student Tribunals Annual Academic Hearing Report. She noted that while there was an increase in infractions, the tribunals were getting back to the expected numbers of cases.
Amy Fish also presented highlights of Ombuds Office's annual report to Senate.

Find out more about Concordia's Board of Governors and Senate.
---