Transformation of 6th floor of Concordia's Henry F. Hall Building gets underway
Most student groups and services are relocating to H-4 until 2021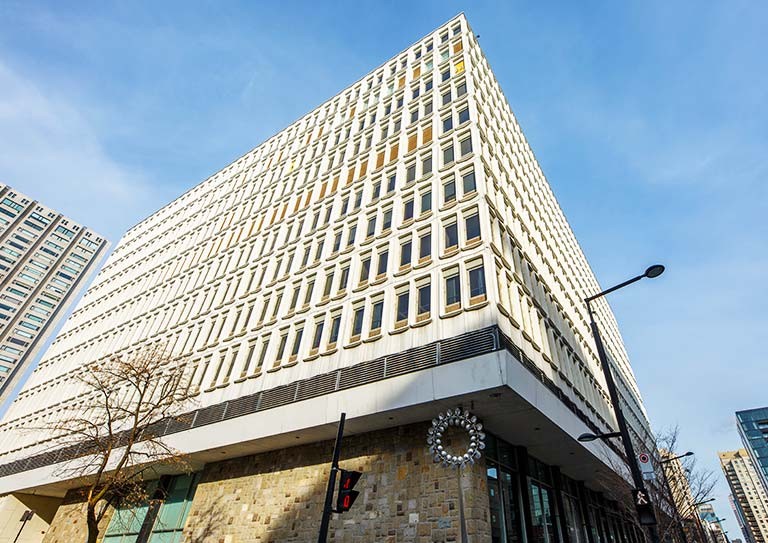 The sixth floor of the Henry F. Hall Building is closing for a full year. Spaces have been completely redesigned based on requirements for collaborative work and learning, the desire for more light and more accessible washrooms.
Because of all the work, a number of student groups are moving to temporary locations. Before the holiday break, The Link office will move to H-511 and H-580.03, the Sexual Assault Resource Centre (SARC) will move to H-464 and the Aboriginal Student Resources Centre (ASRC) will operate out of H-440. In addition, the LIVE Volunteer Centre will be temporarily located in H-508.2. They will be in those spaces until new, improved ones are ready for them on H-6 in a year's time.
Before finalizing plans for the work, Facilities Management consulted with all the affected parties to assess their needs and see how new spaces could better accommodate them, since many have expanded over the past decades.
One notable example is ASRC, which serves a growing population of Indigenous students. The group will receive the collaborative spaces requested by its members to help increase their programming.
The Link's space will continue to serve the various needs of young journalists but also include new audiovisual facilities to project documents or videos.
As for SARC, it will ultimately move to a new sixth-floor location that will provide greater privacy to survivors seeking help or support. Those seeking assistance should note that the resource centre will re-open for walk-ins and appointments as of January 6, 2020. It will be temporarily closed as of December 13.
Collaborative, tech-ready and brighter spaces
Renovations to H-6 will also offer a window onto the evolution of teaching and learning. There will be five new active-learning spaces, better adapted to collaborative work and use of technology. The renovated floor will also house innovative teaching labs and the Centre for Teaching and Learning.
Students looking for opportunities outside of the classroom will find the LIVE Centre on H-6 — a one-stop shop for information about volunteering. The centre also works as a liaison point between community organizations, student groups and departments seeking to recruit volunteers from the Concordia community. The LIVE Centre's new space will better accommodate expanded offerings.
The Dean of Students Office — among the first to move to temporary locations on H-4 — will also return to the 6th floor in 2021. In the meantime, students can continue to turn to the office for a host of resources including information on holding events, obtaining funding for projects and all things related to student life.
Inclusive washrooms
One important change to H-6 will be the washrooms, which haven't seen significant renovation since 1966, when they were originally built. They have been completely redesigned to provide access to those with mobility issues and also offer a gender-neutral space so that everyone can use the space, regardless of gender identity or presentation.
The largest washroom space on the 6th floor will serve everyone. There will be no door to push open and no barriers in the corridor leading to the communal area with sinks, mirrors and floor-to-ceiling stalls. At least one of the stalls will be adapted to the needs of those who use a wheelchair. As for people who need assistance, they will still have access to an individual washroom a short distance away, on the same floor.
Those seeking traditional men's or women's spaces will be able to find them a floor up or down. When all the Hall Building work is done, that will mean gendered washrooms on H-0, H-2, H-3, H-5, H-8, H-10 and H-12 and inclusive washrooms on H-1, H-4, H-6, H-7, H-9 and H-11 — the floors with the most student traffic.

Find out more about Concordia's Facilities Management.
---