Concordia's computer science and software engineering celebrates 50 years through a distinguished lecture series
The department's upcoming speaking events welcome students, faculty and staff at the Gina Cody School to 'give back to the community'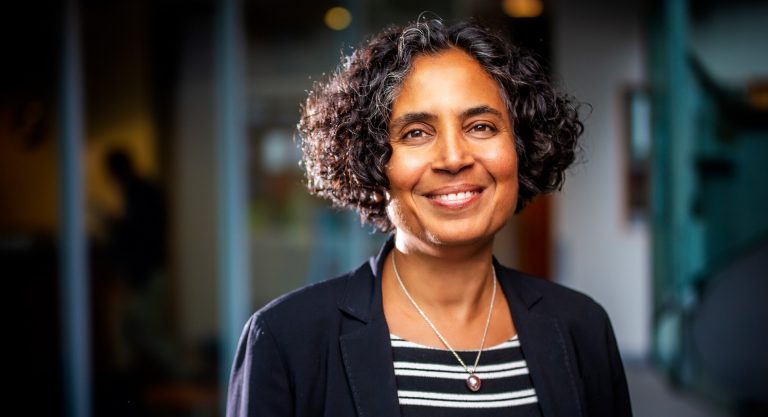 Concordia's Department of Computer Science and Software Engineering is hosting a distinguished lecture series for students, faculty and staff to celebrate its 50th anniversary, a milestone reached in late 2022.
Lata Narayanan, professor and chair of the department, says she's excited about the upcoming lectures. "This series is our way of expressing our gratitude to all those who helped make our department what it is today," she says. "It's a way for us to give back to our community."
The next event will take place in the John Molson (MB) Building's ninth floor conference centre on February 16. "Autonomous systems: How to address the dilemma between autonomy and safety" will be presented by Lionel Briand, professor of software engineering at the University of Ottawa and the University of Luxembourg. With more than 25 years of experience, he has run many research projects in collaboration with companies across different industries, on topics including:
Software testing and verification
Applications of artificial intelligence in software engineering
Model-driven software development
Requirements engineering
Empirical software engineering
Among his many accomplishments, Briand is a Canada Research Chair (Tier 1) and fellow of both the Institute of Electrical and Electronics Engineers and the Association for Computing Machinery. His lecture will focus on ways of applying practical and scalable testing and risk analysis of various systems using automated techniques.
"By giving students, faculty and staff access to researchers like Lionel Briand, we afford them the chance to learn directly from experts that they may otherwise never encounter," Narayanan adds.
The series' next speakers are expected to be announced soon.

The lecture by Lionel Briand took place on February 16.
The upcoming lecture by Gail Murphy takes place on the ninth floor of the John Molson Building, 1450 Guy St., 3 p.m. on March 17.
Learn more about Concordia's Department of Computer Science and Software Engineering.
---