Concordia joins other institutions to deliver the CIRODD Summer School in Societal Transformation
The pilot project welcomed 27 participants looking for practical skills to advance the UN's Sustainable Development Goals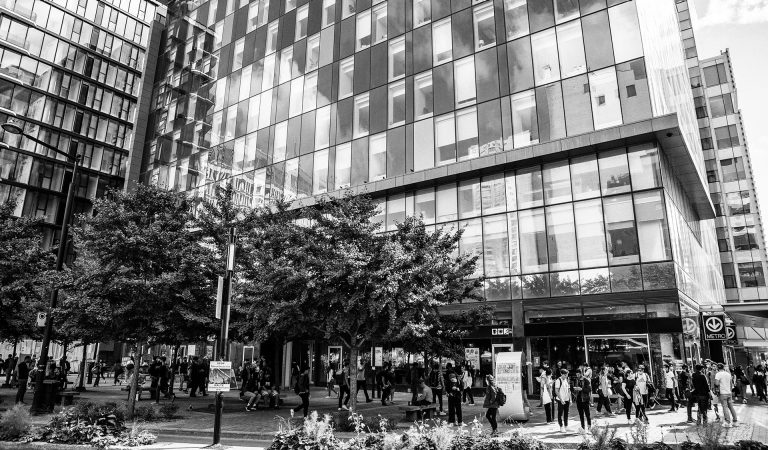 This article is part of a series on Concordia's engagement with the United Nations Sustainable Development Goals, as part of the Voluntary University Review.
Governments, businesses, universities — including Concordia — and many other institutions around the world have made a serious commitment to meet the 17 United Nations Sustainable Development Goals (SDGs).
The next steps include providing know-how to the individuals who will lead the efforts to convert that commitment into practice.
To that end, Concordia partnered with the Centre interdisciplinaire de recherche en opérationnalisation du développement durable and other institutions to offer the CIRODD Summer School in Societal Transformation, held virtually from July 27 to August 27.
The bilingual pilot project instructed its 27 participants, including students from Concordia and other universities, on ways to help municipalities and communities successfully realize the global goals.
CIRODD is a Quebec-based research, development and reference centre. "Our overall mission and objective is to operationalize and implement sustainable development in an interdisciplinary, inter-sectorial and multidisciplinary fashion," explains Stéphanie Jagou, the centre's senior project manager.
CIRODD initiated the idea for the school and brought on board experts including Carmela Cucuzzella, professor of design and computation arts and Concordia University Research Chair in Integrated Design, Ecology and Sustainability for the Built Environment (Tier 2), and Ursula Eicker, Canada Excellence Research Chair in Smart, Sustainable and Resilient Communities and Cities and Concordia professor of building, civil and environmental engineering.
Other academic partners included Acadia University in Nova Scotia, EDS Institute of Université Laval in Quebec City, Maison de l'innovation sociale in Montreal and Sustainable Development Solutions Network Canada.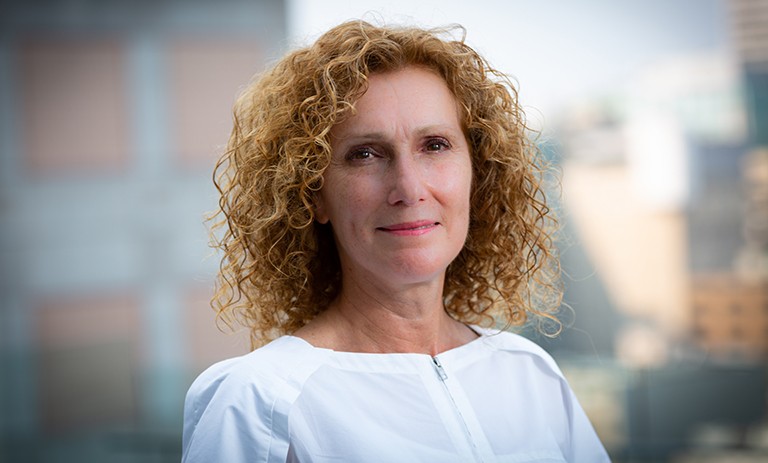 Carmela Cucuzzella: "Conceptualizing specific SDG targets was a key part of our system-modelling exercise."
Concordia's central role
Cucuzzella was the school's academic lead and a member of its steering committee, which developed the curriculum.
The 27 participants included 16 graduate students from Concordia's Gina Cody School of Engineering and Computer Science along with a mix of others. "We had PhD students, a lawyer, a schoolteacher and people in urbanism, the arts and the textile industry," Jagou reports. Bringing together a diverse group of participants was one of the school's aims.
"People are at the heart of putting the goals into practice."
The curriculum included live case studies as well as modules taught by various academics and other experts in areas such as non-violent communication and community strategic planning to action.
Cucuzzella presented the Systems Thinking and Modelling course, which laid out theories and methods to "understand, visualize, share and communicate the complex relationships between an urban project's many players, such as municipal representatives, developers and community members, as well as resources, emissions, buildings and infrastructure, each one influencing others in different ways," she says.
"Identifying and conceptualizing specific SDG targets was a key part of our systems-modelling exercise, which enabled students to include the operational mechanisms necessary to reach these targets," Cucuzzella says. "The students were not just identifying SDGs of interest; they were explicitly planning the data collection processes and the required changes to reach these goals directly in their modelling."
Ursula Eicker: "The engineering students, especially, learned how to tackle larger urban transformation projects."
Eicker, who along with Cucuzzella is co-director of the university's Next-Generation Cities Institute, taught several sessions too. As well, she offered the summer school as an option for the institute's graduate students, who had to meet extra requirements to get course credit.
"The CIRODD summer school allowed us to work on three different case studies around zero-carbon communities, ambitious building projects as well as climate resilience and water management," Eicker says.
"The engineering students, especially, learned how to tackle larger urban transformation projects and how to integrate various stakeholder's perspectives. They also learned about systems modelling, which is a great concept to model complex urban systems and which we will continue to use in the Next-Generation Cities Institute."
'A holistic view and a strong connection'
Student feedback was uniformly positive.
"This summer school allowed me to work with people from the most diverse backgrounds, helping me build a holistic view and a strong connection with my own research interests and sustainable actions," says Tatiana Zanon, a PhD candidate at Concordia's Centre for Engineering in Society, adding that it's an experience that every student should look for.
"The summer school provided an environment where we were able to listen to those who were experts in sustainable development and also active in the field," notes Abolfazl Rezaei, a Concordia building engineering PhD student. "The sessions focused on key competencies required for sustainable development, with exercises that involved us in the concept deeply."
With the success of the pilot project, Jagou reports that they're now planning ahead. "We're already looking at the next course and what type of training we are going to do," she says.
"The Next-Generation Cities Institute is interested in creating a course that they would host at Concordia. And it may eventually lead to a MOOC (Massive Open Online Course), because we do have a fair amount of content."

Learn more about Concordia's Next-Generation Cities Institute and the university's commitment to the United Nations Sustainable Development Goals.
---