Graham Carr: 'This commitment challenges us to be a force for positive change in the world'
Concordia launches a Voluntary University Review and campus survey to determine how best to align with the UN Sustainable Development Goals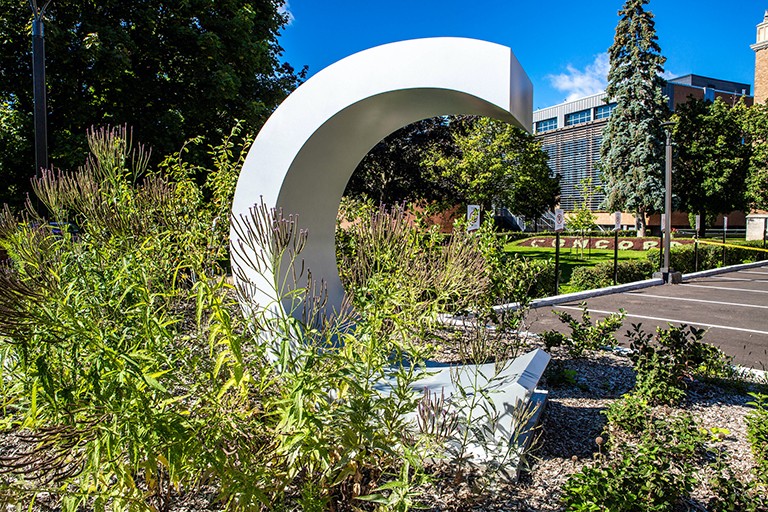 Graham Carr: "Developing an SDG strategy is part of shaping Concordia into a next-generation university."
I hope you have seen the good news. As a community, Concordia has performed impressively in the 2021 Times Higher Education Impact Rankings, which assesses university contributions to the 17 UN Sustainable Development Goals (SDGs).
Our ranking places us around the top 5 per cent of participating universities from across the globe. We are in the top 25 universities worldwide for our work in addressing three of the SDGs — Climate Action; Sustainable Cities and Communities; Partnerships for the Goals — and Concordia is first in Canada for our work at addressing the SDG goal of Reduced Inequalities.
This achievement is an important recognition of all the ways that Concordia has steadily been working to make our communities and our planet more sustainable, equitable and broadly prosperous. Our faculty, staff and students are already contributing significantly toward meeting the Global Goals, often in transformational ways. Evidence of our SDG-related activities can found in our Preliminary Report released in 2020.
While these accomplishments are an immense source of pride for our university, we all know that we continue to face urgent challenges both the world over and here at home. Disease, climate change, ecosystem destruction, poverty, discrimination and other forms of inequality and injustice continue to challenge us and urgently require concerted action.
This is why I made a commitment last fall to enlist Concordia in the Decade of Action to realize the Global Goals. This commitment incites us to deepen, focus and better align our efforts to be a force for positive change in the world. But to really make good on this commitment we need first to develop a coherent, comprehensive plan of action.
As an initial step to help us develop such a plan, we've convened a steering committee and are preparing to launch what's called a Voluntary University Review (VUR). Modelled on the successful example of Carnegie-Mellon University in the United States, this review is a form of institutional self-assessment that will help us determine how best to maximize our impact and engagement as a university in alignment with the Global Goals.
The VUR is kicking off with a community canvass, which you can access starting today, followed by a varied slate of activities scheduled for the 2021-22 academic year, including a 17 Rooms exercise, with each room tied to one of the 17 SDGs.
As I noted last fall, developing an SDG strategy is part of the work of shaping Concordia into a next-generation university, one that helps to lead the effort to "build back better" in response to the current pandemic, and to spur collective action toward a sustainable future.
The VUR process is being led by the Office of the President, with support from the offices of the Provost and Vice-President Academic, Vice-President Research and Graduate Studies, and Vice-President Services and Sustainability. The process will run over the course of the 2021-22 academic year.
I'm excited by the VUR initiative and I hope you will take the opportunity presented by it to consider your own contributions to this vitally important work.
Thank you,
Graham Carr
President and Vice-Chancellor
Concordia University
To provide input on Concordia's activities related to the UN Sustainable Development Goals, please complete the community canvass survey.
---