'Collaboration leads to success': Lallemand Inc. gives $812,000 to Bioprocessing Centre
Gift to Campaign for Concordia will fund graduate scholarships, bursaries and more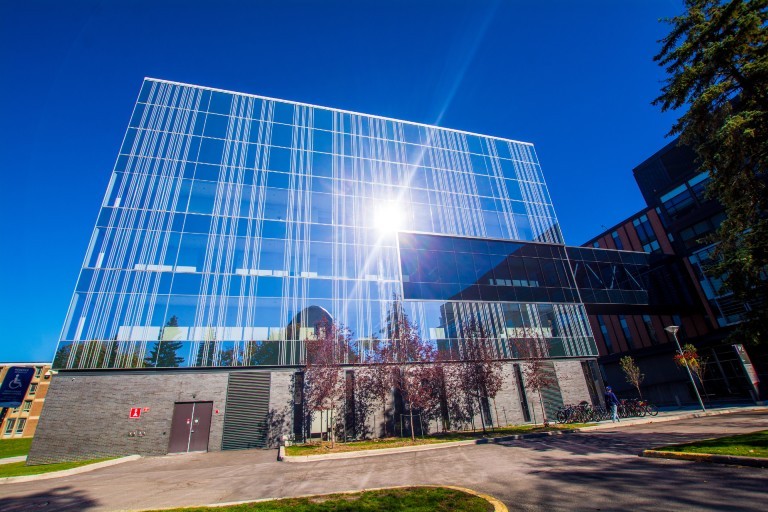 The gift from Lallemand Inc. will accelerate Concordia's groundbreaking research in process design.
Lallemand Inc. has joined the Campaign for Concordia: Next-Gen Now. The company has given $812,000 to support the university's Bioprocessing Centre on the Loyola Campus.
"Lallemand and Concordia already share a strong history of collaboration. We have had many work-study students in their operations over the years, and they have also recruited our science graduates who have risen within their ranks," says Concordia President Graham Carr.
"This gift further solidifies our great partnership."
Lallemand's gift will provide financial support to graduate students through scholarships and fellowships. The funding will also help Concordia recruit the next generation of bioprocessing experts, as well as provide support for the manager of the Bioprocessing Centre.
Links with industry
Founded in Montreal at the end of the 19th century, Lallemand provides microbiological solutions to various industries, including human and animal health, nutrition, baking and more. In 1952, Roland Chagnon acquired the company, which has remained a family business for three generations.
With more than 4,500 employees in 40 countries, Lallemand has since become a global industry leader.
"We firmly believe that collaboration leads to success," says Antoine Chagnon, president and chief executive officer at Lallemand. "With our gift, Concordia students can benefit from privileged links with industry and producers such as Lallemand."
Located in Concordia's Applied Science Hub, the Bioprocessing Centre offers students the opportunity to develop expertise with in-demand techniques such as large-scale genomics analysis and the optimization of production strains in large bioreactors.
"Our international research outreach is growing thanks to our graduate students, postdoctoral fellows and faculty who are addressing the great challenges and complex issues of our time," says Dominique Bérubé, vice-president of Research and Graduate Studies. "This gift will allow us to take another step forward in developing knowledge and research that is for the good of our society."
Pascale Sicotte, dean of Concordia's Faculty of Arts and Science, is also grateful for Lallemand's support.
"This gift will allow our university to advance research in process design," she explains. "We are thankful to this Canadian company for their generosity to the Faculty of Arts and Sciences and — more specifically — Concordia's Bioprocessing Centre."
Paul Chesser, BA 94, GrDip 97, vice-president of Advancement, says Lallemand's gift will inspire others: "The gift will help advance our research, support our students and, I believe, also inspire others in the Montreal community to partner with Concordia."
---