Concordia welcomes Dominique Bérubé as vice-president of research and graduate studies
The SSHRC administrator's track record 'clearly demonstrates her passion for research and higher education administration'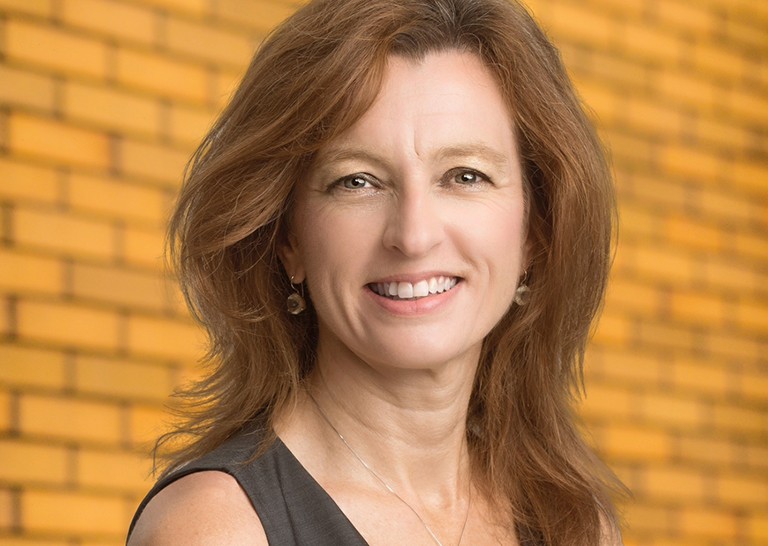 Dominique Bérubé: "I look forward to returning to Montreal and helping Concordia capitalize on its strengths."
Concordia will soon welcome a leader in the Canadian research milieu as its new vice-president of research and graduate studies (VPRGS). Dominique Bérubé will begin her five-year term on September 1, 2022.
Since 2015, Bérubé has held the role of vice-president of research at the Social Sciences and Humanities Research Council (SSHRC). Her list of accomplishments in this role is long, as she is not only responsible for developing the long-term vision for SSHRC's core research funding programs, but also oversees the strategic direction, management and delivery of tri-agency programs and policies.
Bérubé led major Tri-Council initiatives such as the creation of the New Frontiers in Research Fund and the Canada Biomedical Research Fund, and she oversaw the development and implementation of the Canada Research Chair EDI Action Plan.
She designed and delivered such core programs as the Canada Excellence Research Chairs Program and the Canada First Research Excellence Fund. She also helped create and implement a renewed Indigenous research strategy, acted as SSHRC's EDI champion and introduced important changes to increase support for the social sciences and humanities research community.
Prior to joining SSHRC, Bérubé served as associate vice-president of research at Université de Montréal and director of the Service de la recherche et de la création at Université du Québec à Montréal.
"I'm thrilled to welcome Dominique to Concordia. Her unparalleled track record clearly demonstrates her passion for research and higher education administration," says Concordia President Graham Carr.
"Her unique transdisciplinary scope and understanding of the research, policy and innovation ecosystems across Quebec and Canada, her vast network of research contacts, her extensive leadership experience and her outstanding communication skills in both English and French made her an exemplary candidate," he says.
"Beyond that, her vision, values and aspirations for the research enterprise are strongly aligned with Concordia's mission and objectives. For all these reasons, she was the search committee's unanimous choice."
Carr adds: "I want to thank Paula Wood-Adams for her excellent work as interim VPRGS since February 2020. I deeply appreciate her continuing as interim until Dominique's arrival and agreeing to stay on as a special advisor to ensure a smooth transition and to lead specific projects that will help accelerate our research momentum."
Excited and honoured to join Concordia
A member of l'Ordre des ingénieurs du Québec, Bérubé holds a BEng in Metallurgical Engineering and an MSc in Material Science, both from École Polytechnique de Montréal, and earned her PhD in Environmental Science from UQÀM.
"I'm very excited and honoured to be joining Concordia," says Bérubé.
"The university's already robust and growing research profile and its leadership on social justice issues and impactful community-based research set it apart among Montreal's higher education institutions. I look forward to returning to my native Montreal and helping Concordia capitalize on its enviable strengths."
Search committee
As chair of the search committee, Carr extends his appreciation to its members: Amir G. Aghdam, Joanna Berzowska, Claude Joli-Coeur, Hannah Jamet-Lange, Donald Lafrance, Elizabeth Miller, Eleni Panagiotarakou, Mireille Paquet, Raymond Paquin, Lourdu Reddy Allam and Christine Smith.
The varied experience and collegial attitude they brought to the table made the search process enjoyable and greatly facilitated Bérubé's undisputed selection.

Learn more about Concordia's Office of Vice-President, Research and Graduate Studies.
---