An ongoing project aims to document every tree on both of Concordia's campuses
Rebecca Tittler of the Loyola College for Diversity and Sustainability is leading the undertaking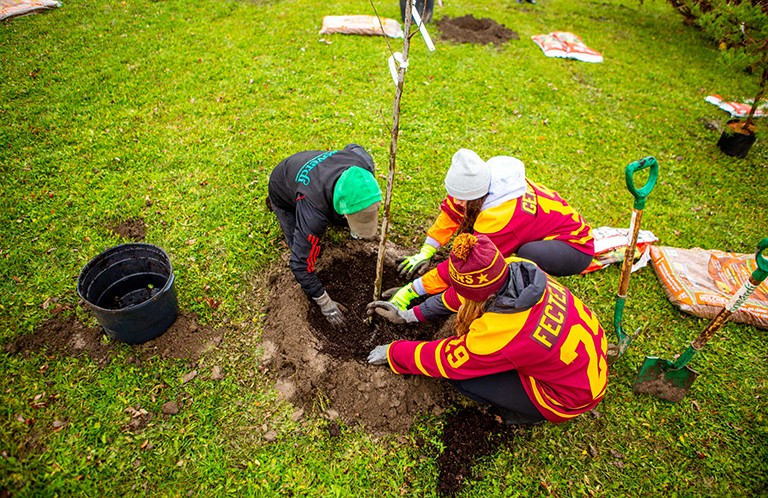 A new Concordia project is afoot that will allow students and community members to learn about all trees on the Montreal west-end Loyola Campus and, eventually, the downtown Sir George Williams Campus.
Throughout the summer, every tree on the Loyola Campus property is being documented, by species and location, in the hopes of raising awareness about the importance of native trees.
"As a forest ecologist, I understand both the ecological and the social and economic importance of trees all too well," says Rebecca Tittler, administrator for the Loyola College of Diversity and Sustainability, which is spearheading the project.
Tittler also teaches at the college and in Concordia's Department of Biology and Department of Geography, Planning and Environment, and is research administration coordinator for the Loyola Sustainability Research Centre.
"My students in sustainability can attest to the fact that we talk about the value of trees quite a bit in class."
Tittler points out that the trees provide cooling in the summer, habitat for wildlife, pollution and water filtration, erosion control, oxygen and a sense of well-being and health, as well as many other benefits, such as carbon sequestration and storage.
Tittler also says their documentation will be useful as an educational tool.
"Teaching about the importance of native trees involves discussions of decolonization as well."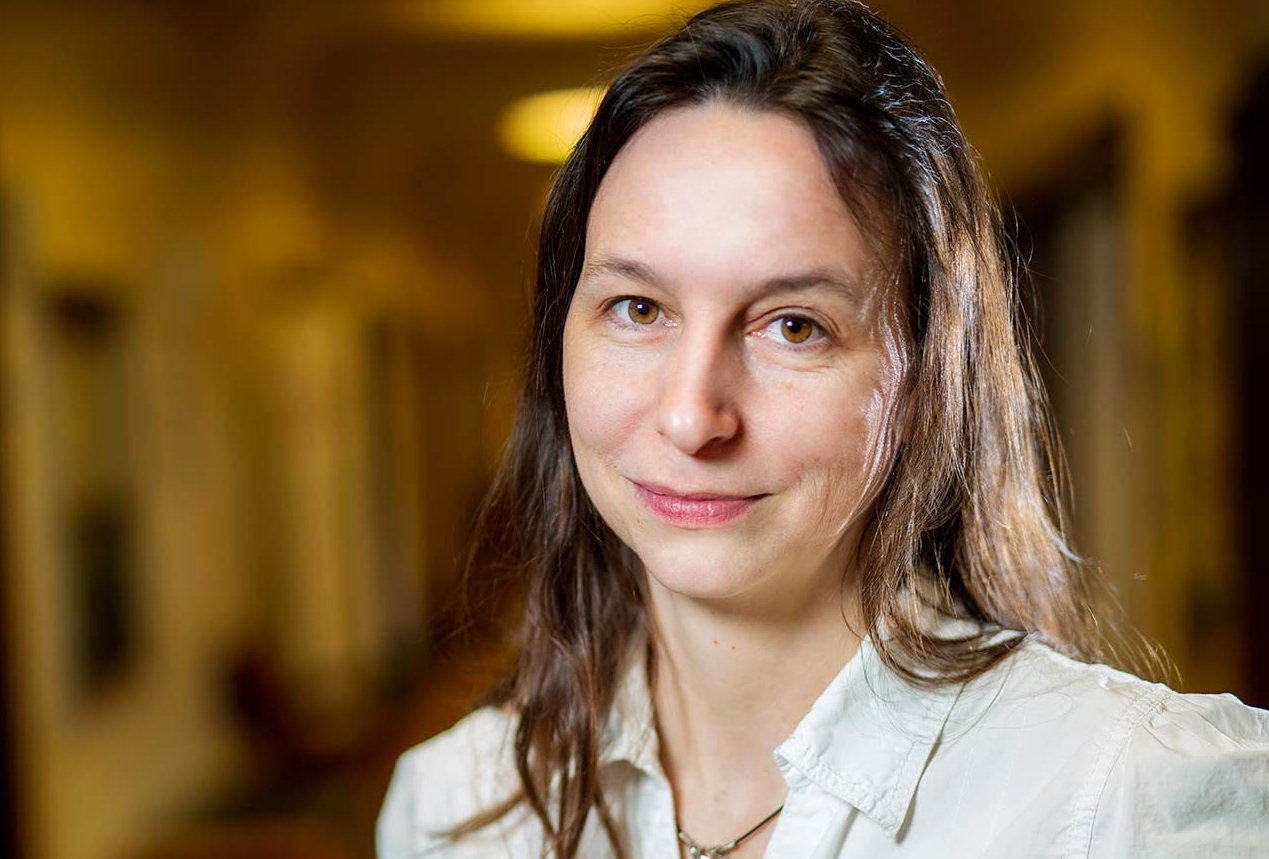 Rebecca Tittler: "Knowledge of the non-human living world provides well-being. This is something we all need."
'An opportunity for students to study the trees for generations to come'
The Concordia Tree Project began in 2019, aiming to address questions about how many of the trees were native, which species were over- or underrepresented in the community, what ecosystem services they might provide and what some of the native species were traditionally used for.
The goal is to put labels with QR codes on every campus tree in Kanien'kéha, English and French. These QR codes will lead to species-specific information on each individual tree.
Over time, Tittler's students will be adding information to these pages on ecosystem services, including carbon stored by each tree. The trees and their documentation are an important part of Concordia's Climate Action Plan, which includes a goal to increase on-campus and off-campus greening and related educational efforts, in order to increase carbon sequestration and reduce urban heat island effect.
Over the course of the summer, student Katya Tavitian will be helping to map and take portraits of all the Concordia trees. No small feat, considering the number she will need to document.
There are 61 species of trees on both campuses; 36 of these species are native. There are almost 800 trees on the Loyola Campus and close to 300 at Sir George Williams. Loyola's numbers are higher in part due to a 2019 tree-planting project on the campus.
"This will provide the opportunity for students to study the trees for generations to come and to share their learnings with the general public," Tittler says.
"Last but not least, we do find that knowledge of the non-human living world provides well-being, a feeling of being grounded and rooted, if you will. This is something we all need."

Find out more about the Concordia tree project.
---