Concordia's Loyola College for Diversity and Sustainability marks its 20th anniversary
'This dynamic community pushes the limits of disciplinary boundaries'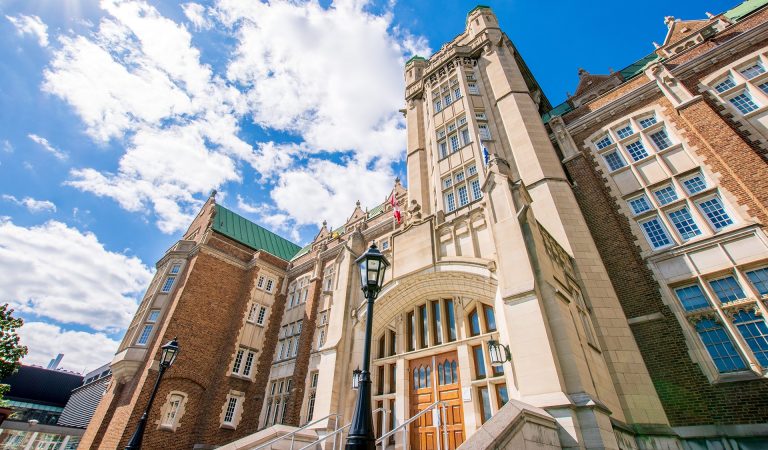 Founded in 2002, the Loyola College for Diversity and Sustainability is celebrating 20 years of growth, innovation and community-building.
The college was started by an interdisciplinary group of professors drawn from across all sectors of Concordia's Faculty of Arts and Science.
From the outset, the main purpose of the college was to provide a coherent program of interdisciplinary courses on the Loyola Campus. The approach to teaching was steeped in openness and balance, with an absence of prejudice and preconceived ideas.
Key figures from the college's past and present share reflections on its origins and what's to come.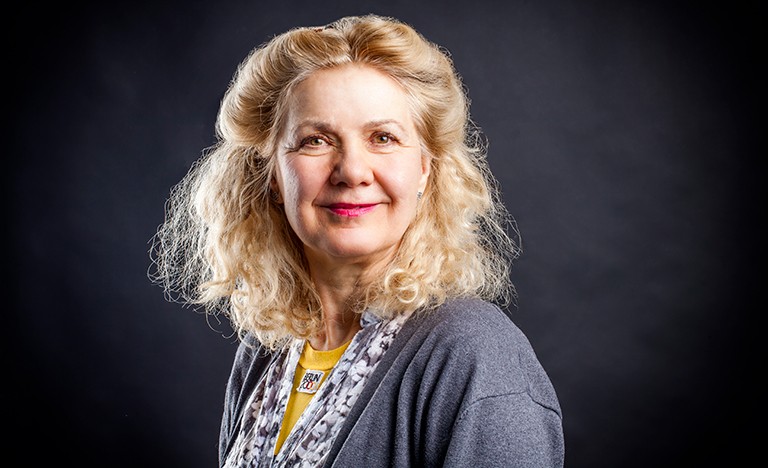 Rosemarie Schade: "Student experience was always part of the college's mandate."
The original idea remains
Rosemarie Schade was the long-time principal of the college, 2002–2015, and a member of the committee that developed plans for what was then Loyola International College. She retired in 2015.
"It gives me pleasure to reflect back on some of the exciting and challenging moments of the last 20 years," Schade says.
"Student experience was always part of the mandate. Among other things, we created and sent students to academic conferences, hosted a Fulbright fellow and were always working toward new, relevant and interdisciplinary courses with stellar teaching faculty."
According to Schade, the original idea remains: "Small classes, engaging and engaged professors and students, and an interdisciplinary and diverse curriculum that's reflective of a diverse and intellectually open student body."
Unpacking complex issues
Adan Suazo (BA 09) was coordinator at the college from 2009 to 2016. He left for a position as a doctoral researcher at the National Centre for Peace and Conflict Studies at the University of Otago in New Zealand. He will soon be publishing The Palgrave Handbook of Positive Peace, which includes a chapter by Schade.
Suazo credits the college with helping grow his career as a policy-maker.
"I knew I could explore new ideas, engage meaningfully with faculty, staff and fellow students and unpack the most complex issues facing us," he says. "In a world riddled with confusion, leadership needs space for reflection."
'Marked by continual evolution'
Like Schade, William Bukowski, professor in the Department of Psychology, has been involved with the college from the start. He was its founding principal and then co-principal with James Grant from 2011 to 2012, and is its current principal.
He has seen impressive growth over the years, including the creation of the college's affiliated Loyola Sustainability Research Centre (LSRC). "It has become the university's hub for sustainability research," Bukowski asserts.
He also notes that last year's graduating class of 51 students broke records as the largest in the college's history.
'Impactful educational experiences'
Rebecca Tittler is the academic advisor and research administration coordinator for the college, where she also teaches. She is also a part-time faculty member in the departments of Geography, Planning and Environment and Biology and the research administration coordinator at the LSRC.
"This dynamic community pushes the limits of disciplinary boundaries, always growing, with new courses, programs and opportunities for impactful educational experiences," Tittler says.
"It is an honour to be part of it, to watch the students learn, grow and spread their wings inside and outside of the classroom and to be part of their journey."
'Small is beautiful'
James Grant, professor of biology, will resume his role as principal when he returns from sabbatical in January 2023. He is excited about what the future holds.
"When I reflect about the college, I think first about Rosemarie Schade," Grant says.
"The college has continued to grow, adding new, topical courses such as Black Montreal and Perspectives on the United Nations Sustainable Development Goals."
He reports that going forward they will continue to add vibrant new academic programs.
"But the college will remain true to its traditions and unwritten philosophy: small is beautiful."

Read the reflections of three alumni on their experiences at the Loyola College of Diversity and Sustainability.
Learn more about Concordia's Loyola College for Diversity and Sustainability.
---