Professor Dorothy Williams is celebrating a banner year — and it's only February
'I do what I do because of my passion, because of what I want to achieve'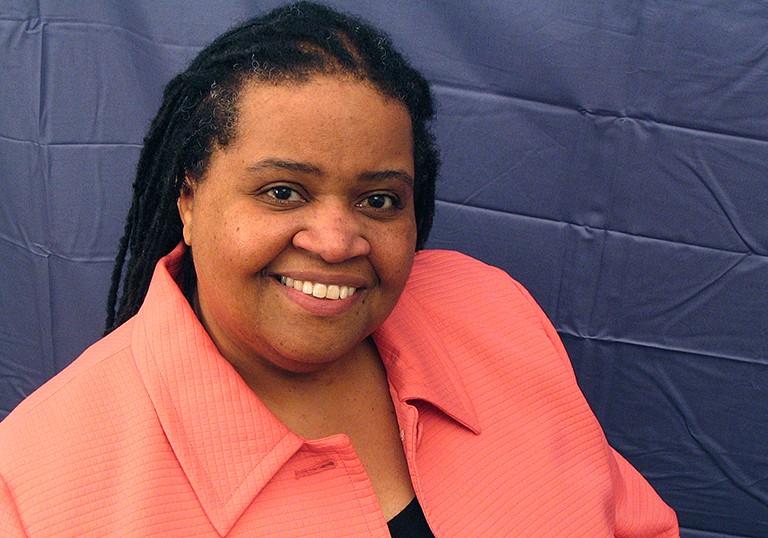 Dorothy Williams teaches the popular course Black Montreal offered by Concordia's Loyola College.
If you think you're busy, you haven't met Dorothy Williams.
The double Concordia graduate (BA 84, MA 99) now lecturing at the Loyola College for Diversity and Sustainability is experiencing major professional recognition.
Williams teaches the course Black Montreal (LOYC 298-02), offered by Loyola College, as part of its Diversity and the Contemporary World program. The course aims to dispel myths and misconceptions around Black history in Montreal.
The course, now in its third year, is wildly popular. In its first year, it was posted online at 9:30 a.m. and it was at capacity by noon. Last year, it took less than an hour.
"Students regularly describe this course as nothing short of life-changing," says Rebecca Tittler, Loyola College's coordinator.
"Dr. Williams is a truly inspirational force. We are so thankful that she continues to teach for us."
Awards and accolades
Williams has lots on the go in addition to her teaching. She was named one of CBC Montreal's 2022 Black Changemakers, a series designed to highlight members of the province's Black community who are "making meaningful change and inspiring others."
"I'm always surprised when I'm chosen," Williams says. "I do what I do because of my passion, because of what I want to achieve. It's nice when it's recognized. It was a real privilege, and it's a very nice group of people to have been nominated with."
Williams was also recently honoured with the John G. Dennison Award, a national prize from Black History Ottawa. Dennison was the first Black citizenship judge ever appointed in Ottawa and shared Williams's passion for history.
"He had hobbies like my own, collecting Black history, promoting Black history and celebrating Canadian Black history," Williams says.
Active in Black culture
Next up? Dear Jackie, a new documentary that's already won the Magnus Isaacson Award. The film's director, Henri Pardo, was inspired by Williams's MA thesis, "The Jackie Robinson Myth: Social Mobility and Race in Montreal 1920–1960."
While the thesis focused on the conditions of Blacks during the Robinson era in Montreal, the film, Dear Jackie, is a riveting snapshot of the Montreal neighbourhood of Little Burgundy, asking have things changed?
"Although we may herald him as this symbol of what Blacks were to Montreal, this just belies the reality of what the average Black person was living with at that time," explains Williams, who served as a consultant on the film.
"My thesis explored successful Blacks in Montreal at the time."
The city will soon celebrate the opening of the Afro Musée, Quebec's first Black museum, on February 24. The inaugural exhibition will be about Williams's life and the impact of her work.
An entrepreneur with a mission
Despite everything she has going on, Williams's priority remains her educational project, Blacbiblio.com, which sells educational toolkits to schools across Canada, educating teachers on how to teach Black history.
"It's really a culmination of who I am and what I've done over the last 30 to 40 years," she says. "What I've been trying to do is to tell those stories."
Williams hopes to see Black studies become a regular part of the curriculum at every level of education and not an exceptional field of study.
"I don't teach Black history. I teach Canadian history about Blacks."

Learn more about Concordia's Minor in Diversity and the Contemporary World at Loyola College for Diversity and Sustainability.
---