Sustainable Transitions Team Research Initiative funds five projects
The internal competition is among Concordia's efforts to support the UN Sustainable Development Goals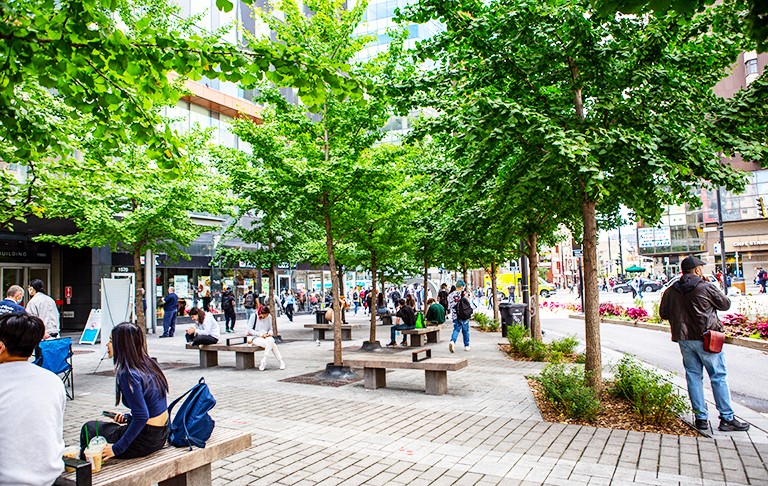 Concordia is rapidly progressing on its commitment to the United Nations Sustainable Development Goals (SDGs) on a number of fronts.
The Office of Vice-President, Research and Graduate Studies (OVPRGS) recently wrapped up its internal funding competition for the Sustainable Transitions Team Research Initiative, supported by Concordia's Sustainability Action Plan and the OVPRGS.
The new program provides seed funding, combined with dedicated support and training, for interdisciplinary research team projects that address a major challenge related to one or more of the 17 SDGs.
The five teams chosen were awarded up to $20,000 per grant to support the development of a larger-scale team grant application. All teams include at least one early career researcher and a community partner.
The winning teams are:
World's Challenge Challenge
In the spring term, three Concordia student teams competed for a spot at the World's Challenge Challenge, to be hosted virtually by Western University in London, Ontario, in June.
The annual competition will bring together more than 30 university student teams to engage them in thinking about and finding tangible solutions to the SDGs.
The undergraduate members of the winning Concordia group, Team Alleyoop, are:
Amy Tran, mechanical engineering student
Vanessa Pereira cell and molecular biology
Anjali Bhardwa, software engineering
Meilani Sinnathamb, aerospace engineering
The students created prototypes for durable, reusable shipping boxes and envelopes made from recycled materials that can replace single-use packages for ecommerce.
Unlocking the Power of AI for Nature-based Climate Solutions
Sustainability in the Digital Age (SDA), a Concordia-based think tank, is organizing a panel discussion for the Global Council for Science and the Environment 2022 Virtual Conference in June.
The discussion, Unlocking the Power of AI for Nature-based Climate Solutions – An Overview of Challenges and Opportunities, will examine how artificial intelligence (AI) can tap into natural ways to mitigate climate change and monitor and implement solutions.
The panellists include Damon Matthews, Concordia University Research Chair in Climate Science and Sustainability (Tier 1) and professor in the Department of Geography, Planning and Environment; Santiago Ramírez Said, project manager for SDA and Concordia partner Future Earth; and moderator Éliane Ubalijoro, SDA's executive director and global hub director for Future Earth Canada.

Learn more about Concordia's Sustainability Development Goals efforts.
---