Concordia University Foundation helps to find the best ethical asset managers in Canada
The Great Canadian ESG Championship seeks to improve transparency in fund management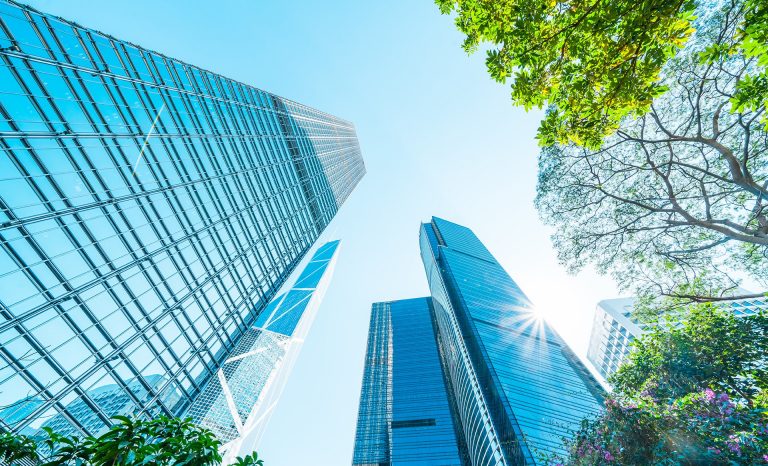 Concordia is teaming up with seven other Canadian institutional investors to find the best environmental, social and governance (ESG) asset managers in the country. Their goal? To bring more transparency to the sustainable fund management market.
The Great Canadian ESG Championship will see more than 55 asset managers across the country compete to win part of a $75-million investment mandate. Asset managers will need to demonstrate the most credible approaches to ESG investing in three different asset classes: equity and/or fixed income, alternatives and multi-asset.
Inspired by a similar event in the United Kingdom, the ESG Championship is organized by the Trottier Family Foundation, a Montreal-based impact investor. The Concordia University Foundation, Skagit Environmental Endowment Commission, Foundation of Greater Montreal, Sitka Foundation, Consecon Foundation and two private trusts are also contributing funds to the $75-million pool. Concordia's foundation, which acts as the university's primary investment arm, has chipped in $15 million.
"The spirit behind the challenge is to promote those who have high conviction and are dedicated to ESG," says Marc Gauthier, Concordia's treasurer and chief investment officer.
ESG consulting firm Millani and Normandin Beaudry, an investment consultancy, will help the investors determine a shortlist for each asset category, which will be announced on May 11. Finalists will present their proposals at a public event on June 2 in front of an expert panel and live audience, and winners will be named in the fall.
ESG investing has become more mainstream in the past decade. The Responsible Investment Association's 2020 investment trends report notes that responsible investment is the predominant approach among Canadian investors, with $3.2 trillion in assets under management invested in responsible approaches.
According to Bloomberg, the global asset management industry generated $1.8 billion in fees from sustainable funds in 2021, a 40 per cent increase over 2020.
'The risk of greenwashing is real'
But with the growing demand for ESG investments, concerns about greenwashing — that an asset manager's approach purports to be more sustainable than it truly is — have become more relevant to investors.
"Navigating this booming responsible investment market is a venture into the wild west," says Éric St-Pierre, executive director of the Trottier Family Foundation, in a press release. "Scratching below the label is as critical as it is challenging, because the risk of greenwashing is real."
It's something the investors are hoping to address at the end of the challenge by releasing a "State of the Industry" report based on the lessons learned from the championship. The report will highlight opportunities to boost the transparency and trustworthiness of ESG fund management.
"I'm looking forward to seeing in a year from now if that process has influenced a greater awareness in terms of the importance of having a dedicated approach to this," Gauthier says.
"It's meant to address those who are coming in from a marketing perspective, versus those who are truly engaged. The end goal is to provide a greater awareness of that dedication, and I hope we can do that."
The foundation's participation in the ESG Championship is in line with Concordia's broader sustainability efforts, including committing to more sustainability education and research and carbon neutrality by 2050 at the latest, as well as its support for the United Nations Sustainable Development Goals (SDGs). The university is ranked among the top 25 universities in the world for activities related to three SDGs, and among the top 100 overall worldwide.
In 2019, the Concordia University Foundation committed to divesting from the coal, oil and gas sectors within five years, and it set a goal of 100 per cent sustainable investments by 2025.
Gauthier says the foundation has been at work on a rethink of its portfolio investment construction, and he hopes to have the foundation's board approve it by May.
While investment portfolios are typically driven by asset classes, he explains that the foundation is aiming to have it driven by three sustainability objectives: thematic investments in environment opportunities; investments meant to address social issues and improve society; and investments aimed at promoting best-in-class companies that serve as good corporate citizens.

Find out more about the Great Canadian ESG Championship and Concordia's commitment to the United Nations Sustainable Development Goals.
---