Senate and Board of Governors notes: February-March 2021
Senate approves a fall reading week and the Board and Senate learn about Concordia's continuing remote-learning plans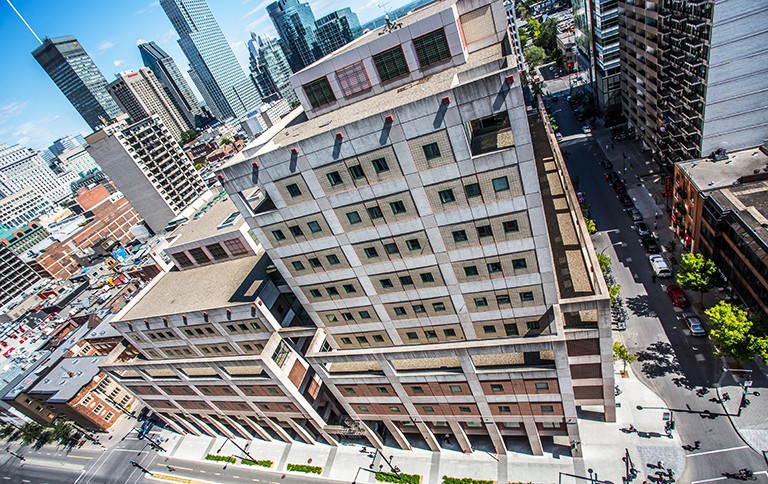 February 2021: Senate learns about Concordia's commitment to UN Sustainable Development Goals
At its February 19 meeting, held via video conferencing, Concordia President Graham Carr updated Senate on a few points not covered in his report, including:
The death of Loyola alumnus Brian Gallery (BA 57, LLD 10)
The appointment of Lisa White as the first executive director of the university's newly formed Equity Office
Concordia named a top Montreal employer for a sixth year in a row by the editors of Canada's Top 100 Employers
The February 17 virtual town hall, which welcomed the university community's input regarding a proposal to create a School of Health
Carr reiterated the university's previously announced approach that courses will continue to be delivered remotely in winter 2021; online course delivery will continue in summer, with campus access offered depending on how the public health situation evolves.
He also reported that Anne Whitelaw, interim provost and vice-president, academic, and Michael Di Grappa, vice-president of services and sustainability, will co-preside over an initiative to plan for university activities in the post-pandemic context.
Presentation on Sustainable Development Goals
Senate heard a presentation on Concordia's commitment to Sustainable Development Goals (SDGs) and the Voluntary University Review (VUR) process.
William Cheaib, chief of staff in the Office of the President and Vice-Chancellor, explained how Concordia's commitment to the 17 SDGs aligns with its nine strategic directions.
Monica Mulrennan, associate VP of research, development and outreach in the Office of the VP Research and Graduate Studies, noted that the SDGs help foster collaborative transdisciplinary research inside the institution as well as with researchers, practitioners, policymakers and organizations beyond Concordia.
Jason Ens, executive director of academic policy, planning and strategic initiatives in the Office of the Provost and VP, Academic, explained that the voluntary review is a focused self-assessment that will help the university connect and contribute to the SDGs.
Sabrina Lavoie, executive director of budget planning and control in the Office of the VP, Services, conveyed how the five-year Concordia Sustainability Action Plan, launched last November, lines up perfectly with the SDGs.
Presentation on Equity, Diversity and Inclusion Plan
Lisa Ostiguy, special advisor to the provost on campus life, and Lisa White updated Senate on the Equity, Diversity and Inclusion working group recommendations and the Equity Office.
Ostiguy explained that public consultations led the working group to generate five guiding principles and 115 recommendations. These were organized into three pillars that address five areas of discrimination and harassment reported by members of the university community: gender, race/ethnicity, disability, sexual orientation and religion.
White explained that the Equity Office's approach will be informed by research and data, consultative and engaged with the community, and partner with other specialized units, such as the Office of Indigenous Directors and Black Perspectives Office.
March 2021: Senate approves fall reading week and 12-week terms beginning the fall 2023
At the March 19 Senate meeting, held via video conferencing, Graham Carr added information not covered in his report:
Students now can book spaces for social-distancing activities
QS World University Rankings placed Concordia in 15 subject rankings; the best-ranked subject is Art and Design, among the world's top 100 and second in Canada.
The Concordia Institute of Aerospace Design and Innovation, in collaboration with FutureReady, launched the Leadership Agility in Aerospace student program
Concordia Library launched its 2020-21 virtual exhibition series with Take a Moment for Representation: An Anti-Racism Series
The Concordia-led Landscape of Hope initiative received nearly $430,000 to significantly expand its work researching hate speech and discrimination in Quebec.
Concordia launched an equity census
Concordia introduced a flagship initiative, The Sustainability Living Lab, through a partnership with the Sustainability Action Fund for the Sustainability Living Labs Funding Program
Hospitality's Food Services and Aramark will participate in an event titled Cuisine Solidaire with La tablée des chefs, with the goal of preparing 1,000 meals to distribute to local shelters
The Task Force on Anti-Black Racism hosted a workshop called Allyship as a Practice
The university is currently planning for the fall, while monitoring the evolving public health situation
Proposal regarding fall reading week
Anne Whitelaw provided background regarding the proposal to add a fall reading week during the Canadian Thanksgiving holiday week in October and move to 12-week teaching terms.
She explained that break would help students catch up on coursework, provide time to travel home and provide significant mental health benefits. Faculty members would gain time for teaching activities, research and writing grant applications facilitate the planning of out-of-town academic outreach activities.
Whitelaw reported that several other Canadian and Quebec universities have a full fall reading week and 12-week terms.
She explained how the proposed 12-week term would address the concerns and satisfy the requirements of accredited programs and internships. She noted that the Fall Reading Week Working Group widely consulted the faculties and that calendar and course development will occur from summer 2021 to summer 2022, which will allow the appropriate work to be done for implementation in the fall 2023 term.
Senate approved the implementation of a fall reading week and 12-week terms, effective for the fall 2023 term.
March 2021: Board of Governors hears presentation on Concordia's experiential learning plans
Concordia President Graham Carr welcomed the Board of Governors to its March 10 meeting, via video conferencing. In addition to items in his report, he added that:
the university is planning to create a School of Health, headed by a dean with similar responsibilities to the dean of graduate studies; the goal is to seek Senate's approval in May and the Board's approval in June
registration for 2020-21 increased by 2 per cent from the previous year, and the university had it lowest-ever drop rate in January 2021
the February virtual Open House, held virtually, surpassed the number of participants in the fall
Carr explained the university's decision to keep courses virtual and have limited on-campus activity. There are now about 1,500 people on campus daily, mainly students and those going to research and teaching labs. He added that in the fall there likely will a hybrid course delivery model, with some courses to be offered in-person and some online.
Presentation on future of work-integrated learning
Nadia Bhuiyan, vice-provost of partnerships and experiential learning in the Office of the Provost and VP, Academic, defined experiential learning (EL) as learning by doing, which provides a concrete experience for students. EL includes internships and co-op programs as well as a range of other models that incorporate real-world experience.
Concordia's goal is to have every student graduate with at least one EL experience by 2025, she said.

Find out more about Concordia's Senate and Board of Governors.

---