It's official! Concordia is a top Montreal employer — again
The university receives recognition for its response to the COVID-19 pandemic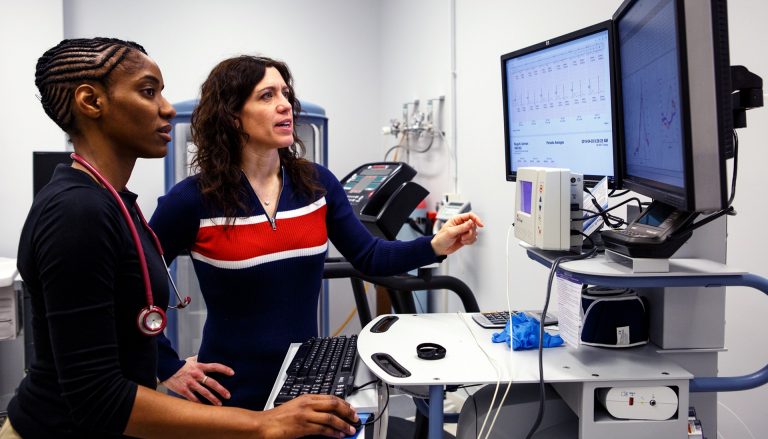 For the sixth time in as many years, Concordia has been named a top Montreal employer. The university is one of only 15 organizations to make the list every year since 2016.
The annual competition — organized by the editors of Canada's Top 100 Employers — evaluates applicants based on a set of criteria that includes health, financial and family benefits, vacation and time off, and employee communications.
For Concordia President Graham Carr, this year's honour is especially significant given how the university continues to respond to the COVID-19 pandemic.
"We've been able to accomplish so much because of the strong belief in our community that we've established," Carr says. "People are willing to go the extra mile."
Success in uncertain times
This year's Top Employers feature describes Concordia as a place "where you'd expect to find lots of creative problem-solving," particularly during a pandemic.
This is notably true of Elizabeth Miller, professor in the Department of Communications Studies. In March, Miller and MJ Thompson, associate professor in the Department of Art Education and associate dean of Research and Graduate Studies, had to rethink a planned field study to comply with COVID-19 health and safety requirements.
The course, which they originally designed as a seven-day intensive involving cycling, camping, researching and documenting "wastescapes," transformed into a series of self-guided cycling tours and Zoom "campfires."
"Students got outside and thought about creative solutions to some of our most complex waste problems," Miller explains.
Safety and a sense of community
Top of mind for Concordia throughout 2020 was how to keep students, faculty and staff safe throughout the pandemic, while maintaining a vibrant university community.
The Canada's Top 100 Employers group highlights the virtual town halls with faculty and staff, virtual homerooms for first-year students and new teaching schedules for international students as just some of the initiatives that make the university stand out.
Since Concordia's move to online learning, Miller has also noticed that many faculty members are working hard to acquire the knowledge and skills to meaningfully engage with students in virtual environments.
"We have been thinking deeply about what matters most in our teaching," she says. "It helps to feel that we are all in this together."

Read the full Montreal's Top Employers feature about Concordia online.
---