Concordians are boosting their career skills with free, flexible and on-demand Udemy courses
Check out the most popular topics among faculty, staff and students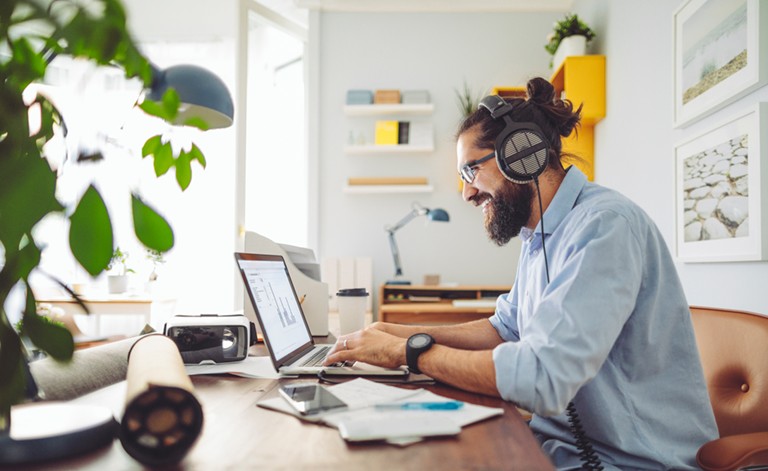 The Concordia community has had access to a free Udemy for Business subscription since late September. The on-demand learning platform offers a vast selection of non-academic courses ranging from IT operations and web development, to leadership and marketing, to project management and operations.
There is also a very good selection of courses geared toward personal growth, health and wellness, language learning and other life skills.
As remote learning and working from home continue to be the "new normal," the Udemy platform gives students, faculty and staff the opportunity to develop or refresh their skills, with an emphasis on digital competencies.
Online learning platforms are increasingly the way that people seek out and receive non-academic training. The Udemy for Business service includes a collection of more than 5,000 online courses.
Udemy's online courses range in duration from about one hour to 50 hours or more, depending on the topic. There are courses that provide professional development units, enabling users to maintain their Project Management Professional (PMP) certification status.
'Incredibly convenient'
Francisco Berrizbeitia, a software developer for the Concordia Library, says that it is not always easy to find the time and proper resources to stay up to date with the newest trends and technologies.
"Having access to the Udemy service has been incredibly convenient for me as I'm able to find and take good-quality courses focused on most of my professional interests," he says.
John Molson School of Business student Alina Gu is enjoying the customizable functionality of the Udemy platform. Gu found a great swift coding class that allowed her to start learning with no prior knowledge of coding at all.
"Udemy is very customizable. You can customize everything from the topic, different instructors, to the pace at which you want to learn. The learning path is a very useful function," says Gu.
"In general, Udemy is very easy to use and has great content. The instructors provide most of the resources so you don't have to look elsewhere."
Here are some trends and highlights about how the Concordia community used the Udemy service from its launch in late September through January 21:
Total hours watched: 27,764

Concordia's top five favourite Udemy courses:

First-time users may find these courses to be a practical starting point in their exploration of Udemy.
Not yet enjoying Udemy's online courses? Visit the Concordia Digital Strategy's Udemy web page and sign up for the service in a few easy steps. You can also join the Concordia Udemy Community Microsoft Team to share your favourite online courses and discover new and trending content recommended by faculty, staff and students.

Visit the MyConcordia portal to sign up for the Udemy service and join the Concordia Udemy Community Microsoft Team.
---