Concordia honours 8 faculty for their academic leadership, career achievements and mentorship
The annual recognition includes 5 new inductees to the Provost's Circle of Distinction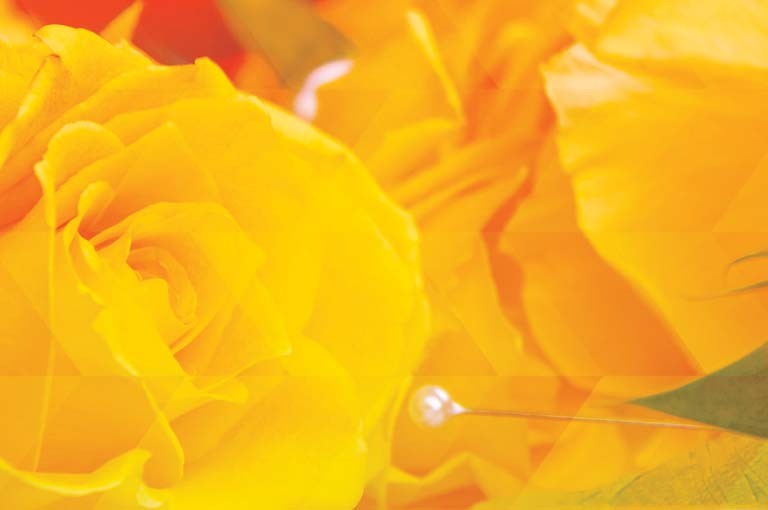 There is no one definition of academic leadership. It could come in the form of mentoring up-and-coming scholars, disseminating pioneering research or realizing major administrative accomplishments.
Concordia recently honoured the stand-out achievements of eight faculty — five inductees into the Provost's Circle of Distinction, two Academic Leadership Award winners and one recipient of the Graduate Mentorship Award.
"Our faculty consistently set a very high standard when it comes to leadership and next-generation research," says Anne Whitelaw, interim provost and vice-president, academic.
"I am proud to recognize these eight individuals for their ongoing commitment to cutting-edge scholarship, student mentorship and administrative innovations."
Provost's Circle of Distinction
Concordia invites faculty to join the Provost's Circle of Distinction when they receive external awards for career achievements or fellowships from external bodies.
Lisa Serbin joined Concordia's Department of Psychology in 1978. Three years later she became the founding director of the Centre for Research in Human Development.
Serbin's research is focused on developmental psychopathology, gender roles and childhood development. For almost 40 years, she has co-directed a multi-generational study of Quebec families recruited from disadvantaged neighbourhoods.
The project examines behavioural and socioeconomic predictors of mental and physical health as well as educational and social outcomes.
Serbin was elected to fellowship in both the Canadian Psychological Association and the American Psychological Association in 1984. More recently (2008), she was awarded fellowship status in the Society of Clinical Psychology.
Alice Ming Wai Jim is a professor of contemporary art history and Concordia University Research Chair in Ethnocultural Art Histories. She is also co-editor-in-chief of the international journal Asian Diasporic Visual Cultures and the Americas. Jim's research on diasporic art in Canada and contemporary Asian art has generated new dialogues within and between ethnocultural and global art histories, critical race theory, media arts and curatorial studies.
In 2019, Jim was inducted into the Royal Society of Canada alongside 137 other leaders in the fields of arts and humanities, social sciences and science. The art historian and curator became a member of the College of New Scholars.
Internationally renowned artist Nadia Myre (MFA 02) is a Canada Research Chair in Indigenous Arts Practice. The assistant professor of studio arts is an important figure in Quebec, Canadian and Indigenous contemporary art. Her work focuses on themes of identity, resilience and the politics of belonging.
In 2019, Myre received the Ordre des arts et des lettres du Québec. This follows a 2012 induction into the Royal Canadian Academy of the Arts. Myre is also the 2014 winner of the prestigious Sobey Art Award.
Chadi Assi is a professor with the Concordia Institute for Information Systems Engineering, a Tier I Concordia University Research Chair in Broadband Wireless Networks and an active member of the Concordia Security Research Centre.
He currently serves as an associate editor for IEEE Transactions on Communications, IEEE Transactions on Vehicular Technology and IEEE Communications Surveys & Tutorials. Assi's work focuses on network optimization and information security.
Assi was elevated to Fellow of the Institute of Electrical and Electronics Engineers (IEEE) in the class of 2020 for his contributions to resource allocation for optical and wireless networks. He is the youngest faculty member at Concordia to hold this international honour. Becoming an IEEE Fellow is the highest grade of membership at the institute.
Since 2013, Christian Moreau has been a professor in the Department of Mechanical, Industrial and Aerospace Engineering at Concordia. The director of research for the Concordia Institute of Aerospace Design and Innovation is also Canada Research Chair in Thermal Spray and Surface Engineering. He holds leadership positions with the NSERC Green Surface Engineering for Advanced Manufacturing (Green-SEAM) Network as well as the newly established Concordia Thermal Spray and Surface Engineering Research Centre.
Moreau was editor-in-chief of the Journal of Thermal Spray Technology from 2004 to 2016. He was elected Fellow of ASM International in 2006 and member of the ASM Thermal Spray Hall of Fame in 2013.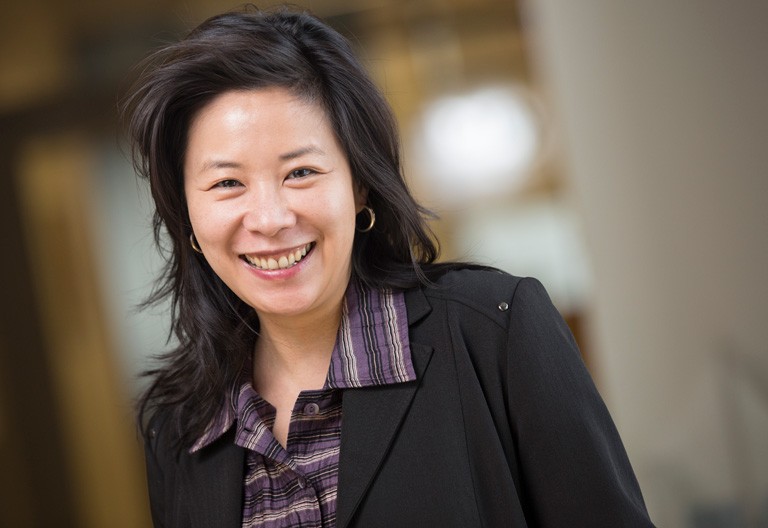 Alice Ming Wai Jim
Academic Leadership Awards
Concordia's Office of the Provost and Vice-President, Academic also grants Academic Leadership Awards to faculty who have shown exceptional abilities through significant administrative accomplishments. This year's winners are Nabil Esmail and Nalini Mohabir.
Esmail is a professor of mechanical, industrial and aerospace engineering at the Gina Cody School. His colleagues nominated him for his many administrative accomplishments as faculty dean (1997-2008) and full professor, a status he acquired within five years of working at Concordia.
As dean, Esmail established, in collaboration with Pratt & Whitney, the first industry-academia joint educational training program of its kind in Canada — the Concordia Institute of Aerospace Design and Innovation. This CIADI was so successful that all other universities in Montreal created similar institutes in the subsequent 10 years.
He was also instrumental in the expansion of the faculty to include the Concordia Institute for Information Systems Engineering and the Centre for Engineering in Society.
More recently, Esmail helped found the Department of Chemical and Materials Engineering. Undergraduate enrolment in engineering and computer science programs close to doubled while he was at the faculty helm, and graduate enrolment skyrocketed by more than threefold.
Mohabir is the second recipient of a 2019-20 Academic Leadership Award. Currently in her third year as an assistant professor in the Department of Geography, Planning and Environment, she has already made outstanding contributions to academic life at Concordia and the wider community.
Chief among such contributions has been as a lead organizer of two major events in the past 14 months.
The two-week Protests and Pedagogy conference in winter 2019 commemorated the 50th anniversary of the Sir George Williams Affair. The event sought to reflect on the role that pedagogy can play in combatting racism and advancing a decolonization approach in academia. The event was hugely successful and had a direct impact on the Concordia student body.
Mohabir also spearheaded the conference Post/Colonial Ports: Place and Nonplace in the Ecotone from October 24 to 26 last year. The Concordia event was co-organized with Jill Didur, associate dean of faculty affairs for the Faculty of Arts and Science.
Throughout the organizing process, Mohabir demonstrated exceptional leadership skills. The role involved extensive coordination with the wider Ecotone network as well as with local scholars.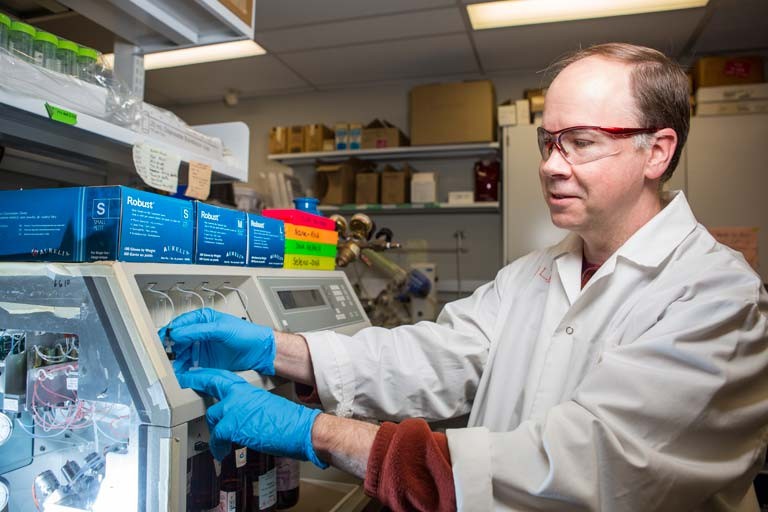 Christopher Wilds
Graduate Mentorship Award
Concordia grants this award for outstanding support of one or more graduate students from course completion through research and placement.
This year's recipient is Christopher Wilds, professor in the Department of Chemistry and Biochemistry. He came to Concordia in 2003 and was appointed shortly after as his department's first Canada Research Chair in Biological Chemistry.
Wilds has caught the attention of many motivated graduate students through his internationally recognized, multidisciplinary research program in the fields of organic synthesis of chemically modified nucleic acids and DNA damage biochemical repair.
His stature in the field has resulted in collaborations with internationally renowned researchers in various areas of biochemistry and chemistry.
Over his career, Wilds has been the corresponding author or co-author of 70 peer-reviewed articles. Of these, Wilds' graduate students have co-published more than 30 manuscripts in high-calibre journals. Some of these have a single graduate student as co-author, reflecting their ability to independently design, execute and write up their research findings developed under the mentorship of Wilds.

Read more about Concordia's nine strategic directions, including take pride, teach for tomorrow, double our research and go beyond.
---