Studio arts, Arts & culture
MFA Open Studios
---
DATE & TIME
Wednesday, February 22, 2023
5 p.m. – 9 p.m.
WHEEL CHAIR ACCESSIBLE
Yes
---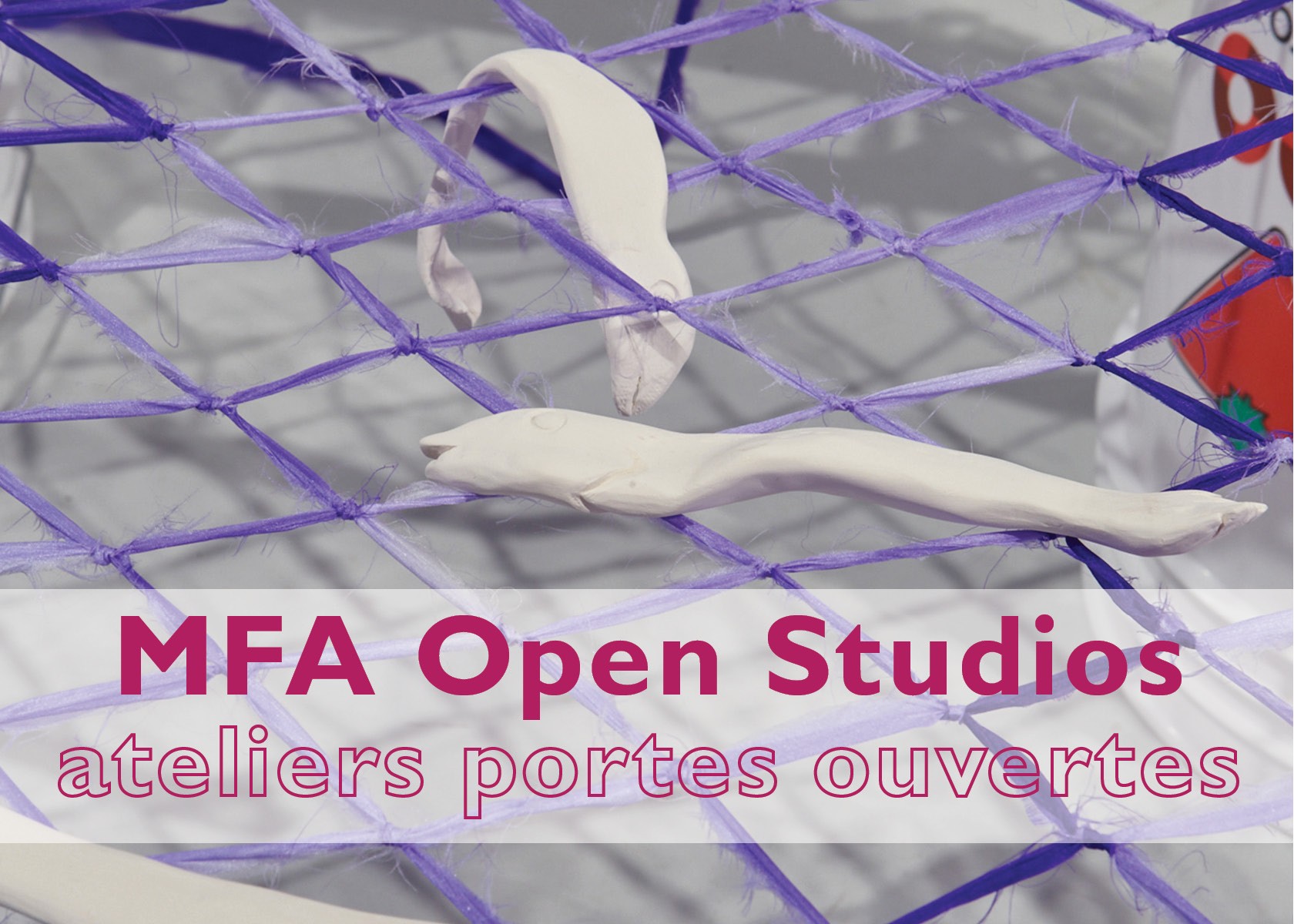 Image: Daniel Rumbolt (Fibres and Material Practices)
The MFA students of Concordia University are once again opening their studio doors! Over 70 graduate students in the Studio Arts MFA Program will present work-in-progress in all mediums and share their research and practice. Please join us for this annual opportunity to meet exceptional artists in their studios and learn more about their work.
This event is free and everyone is welcome!
Find out more about current graduate students in the following programs: Fibres and Material Practices, Photography, Print Media, Sculpture and Ceramics, Painting and Drawing, Film Production, and Intermedia.

0 Basement Floor – Print Media & Intermedia
1 Ground Floor – Photography
2 Second Floor – Intermedia
3 Third Floor – Film Production
4 Fourth Floor – Fibres & Material Practices, Intermedia, Painting & Drawing, Print Media, Sculpture & Ceramics, Film Production
MFA Fine Arts YouTube Broadcast
Wednesday, February 22, 2023
12:00pm to 12:00am
In tandem with our in-person event, we will be screening time-based student works from all program areas on YouTube from noon until midnight.
2023 Open Studios YouTube Program
01. Impermanence, 2022. Vinicius Sanchez, Print Media
02. Specere, 2022. Sabina Gámez, Intermedia. Content warning: nudity, anxiety triggers
03. Tensio, 2019. Sabina Gámez, Intermedia. Content warning: nudity, anxiety triggers
04. METANOIA, 2020. Mariana Rocha, Film Production
05. In-Vest, 2022. Nina Vroemen, Sculpture & Ceramics
06. Flowers In The Bath Remind Me Of Who I Used To Be, 2022. Jane Eyre Jordans, Intermedia
07. Cucoloris, 2021-22. Mujin Zhang, Film Production. Content warning: domestic violence, gun violence
08. Force and Form, 2022. Po B. K. Lomami, Intermedia
---
---