Conversations in Contemporary Art
Conversations in Contemporary Art (CiCA) is a visiting artist lecture series and graduate-level course where artists, designers, critics, writers, educators, and curators share their practice(s) and perspectives. CiCA talks are free and open to the general public.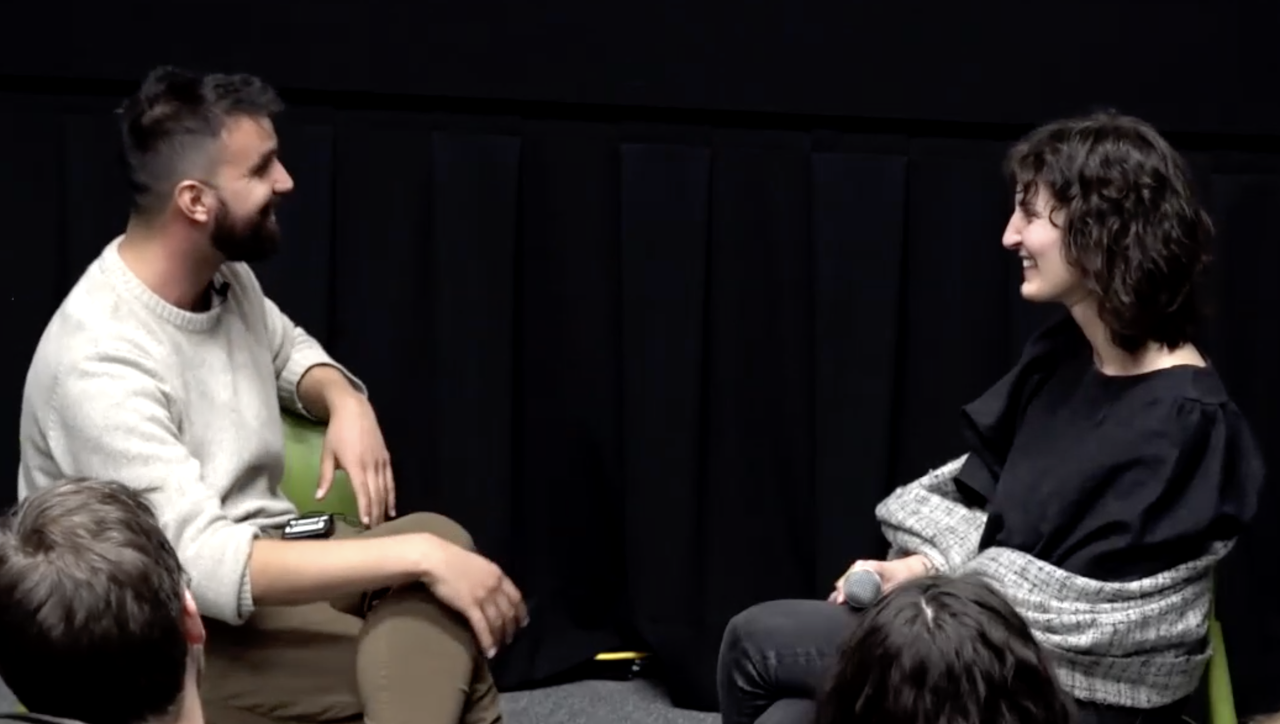 Swapnaa Tamhane. Made with Salemamad Khatri. DROP CLOTH, 2020-2021. Block print, indigo, and mirrors on cotton, aluminium, cables. Photograph by Toni Hafkenscheid.
We're back!
Please join us on Friday, September 29th for our first event of the season.
Swapnaa Tamhane and Santiago Tavera, with his collaborator Laura Acosta, consider the kindred and distinct aspects of their practices in a conversation moderated by faculty member and colleague, Aaron McIntosh.
See event post
This season's schedule
September 29, 2023: Swapnaa Tamhane, Santiago Tavera and Laura Acosta with Aaron McIntosh
October 20, 2023: Surabhi Ghosh, KG, Amélie Bélanger, Juan Ortiz-Apuy with Mark Lanctôt
November 3, 2023: Anders Herwald Ruhwald
November 17, 2023: Diyar Mayil with Abbas Akhavan and maya rae oppenheimer
February 2, 2024: Ingrid Bachmann
March 8, 2024: Margaret Dragu
March 22, 2024: Lorna Bauer and Mia Donovan
To receive email notifications about upcoming events, please subscribe to our newsletter.
Questions?
Please contact maya rae oppenheimer, CiCA convenor and Assistant Professor, Department of Studio Arts + Interdisciplinary Studies in Fine Arts.
Grants and projects
During the pandemic, we invited students to think about "radical hospitality". What is hospitality in a period of emergencies, and how can such a frame be explored by an art school tied to a university? Placing the adjective 'radical' before 'hospitality' introduced what seemed to be the right amount of emotional and intellectual tension to structure a critical series of engagements between cultural workers and their community.
The result was our CiCA in Your Studio series on Instagram, a video collection where MFA students shared their workspaces and pandemic lives.
See the recipients' work