Conferences & lectures, Workshops & seminars, Community events, Co-op, professional skills & job fairs
Career Journey
---
DATE & TIME
Friday, February 10, 2023
11:30 a.m. – 12:30 p.m.
Registration is closed
SPEAKER(S)
Peter Maroulis, P.Eng | Application Engineering Specialist, Aerospace Materials, Global R&D at 3M
---
Peter Maroulis, Senior Application Engineering Specialist, 3M AASD Global R&D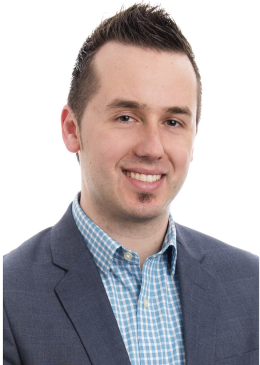 Peter is the global technical lead for the aircraft interiors segment at 3M and is part of the development team that focuses on electrically conducting materials including surfacing & lightning strike protection films. Peter started his career in the aerospace industry supporting aircraft engine repair & overhauls at Pratt & Whitney and leading engineering activities at Sonaca in wing manufacturing, chemical processing and assembly before joining 3M in 2011. He holds a Bachelor's degree in Mechanical Engineering and majored in thermo-fluids, propulsion and aerospace at Concordia University in Montreal, Quebec.
He's a CIADI alumni (Concordia's Institute of Aerospace Design & Innovation) and recently completed the Aircraft Certification Flight Test Course offered by CIADI. Over the last few years, he's been part of STEM Education initiatives like Canada 2067 and a panelist alongside Boeing engineers at SAMPE North America to discuss new innovative material technologies for aircraft interiors.
---