Winterfest 2021-22
Blended Learning: New directions for in person teaching and learning
As classes resume on campus for the Winter term, more instructors are expressing interest in adapting a blended course delivery and want to better understand how to successfully adapt their course. This year's Winterfest, which will focus on the practical applications of blended learning, is an opportunity to learn more! Find out how to plan and teach using both face-to-face and out-of-class learning with real examples and tips that will help make the transition easier.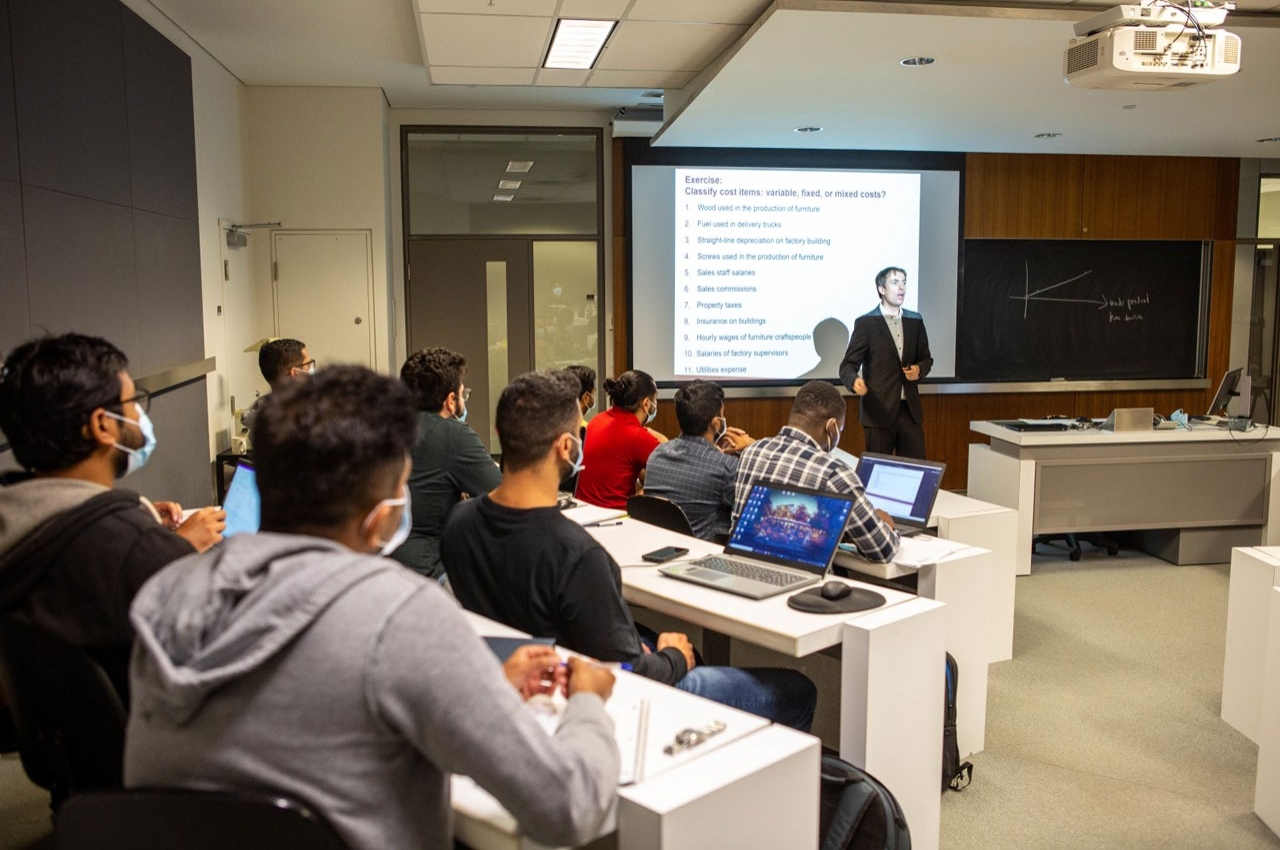 What does Blended Learning Look like?
Thursday, December 2, 2021

This session will showcase various blended course models from Concordia and other institutions, describe the kinds of learning activities that are best suited for in class vs. outside of class, and discuss how class meetings can be scheduled to optimize learning.

Alicia Cundell
Teaching Consultant, CTL
Blended learning: models and tools

Thursday, December 2, 2021

Digital technology has been a transformative tool in education. Educators and learner are shifting to blended and hybrid pedagogical models. In this workshop, we will explore various Blended learning course designs: A model where students learn via electronic (online) media part of the time and face-to-face some of the time (onsite). Together we will use examples to design an engaging blended learning experience. Bring your course outlines &/or course material. This will be a "hands on" workshop.

Selma Hamdani
Psychology Profile Coordinator, Dawson College
Working with CTL: Enhance Your Digital Course Resources: PPT slides

Thursday, December 2, 2021

Going from emergency remote teaching to the flipped classroom and blended learning has been a fascinating and complex journey for Dr. Büyükkurt and Dr. Ahuja, especially considering the design of a course that is based on experiential learning involving teams of students working on a real-world systems analysis consulting project. Learn more about the challenges and breakthroughs with planning and the design adaptations that emerged through a collaboration with the CTL's team including Media Specialist, Tamyres Lucas. This session presents authentic examples of how faculty are working to achieve a blended approach and the ways in which the CTL can help.

Meral Buyukkurt
Supply Chain and Business Technology Management

Suchit Ahuja
Supply Chain and Business Technology Management

Tamyres Lucas
Educational Media Specialist, CTL
Working with the CTL to enhance your Blended Course Resources: Video (Lightboard and YuJa)

Thursday, December 2, 2021

Lecture recordings can be a key element in blended course design and are highly effective in increasing accessibility for students. The Centre for Teaching and Learning has Videographers who can help you record lectures and labs or provide guidance and training on how to polish existing recordings. Besides basic support with pre-production, production, and post-production of recorded lectures, we can offer Lightboard lecture recordings to enhance your instruction with more dynamic and engaging content.

Muhammad ElKhairy
Videographer, CTL

Étienne Lacelle
Videographer, CTL
Using OneDrive for Blended Learning

Thursday, December 2, 2021

Interested in learning about a great collaborative tool for class discussions and group activities? In this session, we will explore OneDrive, a Microsoft Office 365 tool supported by Concordia, used as a collaborative tool for in-class discussions and/or Moodle activities. Examples on how this tool can be implemented in the classroom and how to integrate it in Moodle will be presented.

Noura Sinno
Instructional Designer, CTL


Our faculty panel members have been doing engaging and innovative things in their courses with blended learning and will be on hand to talk about the different ways in which they are continuing to develop this modality further by bringing together elements of traditional face-to-face teaching and technology mediated learning. Discover practical tips and examples from their own teaching and course design practices and be ready to share in the conversation about student learning and what's next.

Svetla Kamenova
Chargée d'enseignement principale, Études françaises

Alicia Cundell
Teaching Consultant, CTL

Maggie Cheng
Assistant Professor, Marketing

VK Preston
Assistant Professor, History

John Bentley
Senior Instructional Developer, CTL