Sustainability Living Lab
The Sustainability Living Lab is an essential element that ties together key objectives of the Sustainability Action Plan.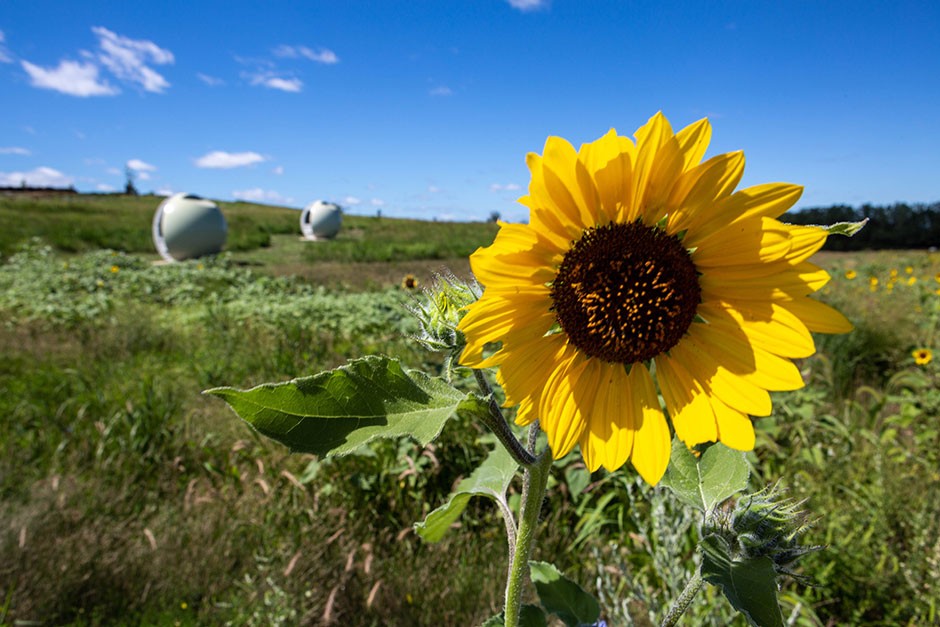 Sustainability Living Lab goals
The Sustainability Living Lab is an important component of the Sustainability Action Plan. The goals of the lab are to:
Link the Plan's vision, goals and targets with hands-on learning activities for students through classroom projects and internship opportunities

Form partnerships with researchers interested in using the campus as a testing ground for solutions to sustainability problems

Enable community members to propose and implement projects that bring us closer to our goals of more sustainable food, waste, climate, research and curriculum at Concordia
The 2020-2021 pilot project version of the Living Lab is being developed through two primary avenues: the Sustainability Living Lab Funding Program and stakeholder consultations via a survey.
The Sustainability Living Lab Funding Program
The Sustainability Living Lab Funding Program is a five-year partnership between the Sustainability Action Fund (SAF) and Concordia University.
Teams led by students alongside faculty and/or staff can apply for funding to develop and implement projects that demonstrate progress towards the goals and targets of the Sustainability Action Plan. Projects should also provide experiential learning opportunities for students.
Each year, up to $80,000 will be available for these projects.
Stakeholder consultations
Sustainability, as a concept, is complex and interdisciplinary. It requires the involvement of diverse stakeholders. We want to hear from and work with our community of students, faculty, researchers, and staff on sustainability solutions.
For this reason we are seeking a collaborative dialogue on the Sustainability Living Lab to help us better understand the challenges, needs, and opportunities that exist at Concordia.
The survey closed on April 5 and we are now planning for stakeholder sessions with those who indicated their interest. If you missed the survey but would like to take part in stakeholder sessions, please email cassandra.lamontagne@concordia.ca.