How to drop a course (Mobile)
This guide explains how to drop a class using the Student Service Centre.
Important
Before you start or if you are experiencing any issues accessing your Student Centre:
Make sure your browser is up-to-date with the latest version available.

If you are using pop-up blocker, please ensure it is turned off.

If you are still experiencing issues, try using a different browser.
How to access your Student Centre
Log in to the Student Hub, select My CU Account, then the Student Centre.
Sign in with your Netname and password.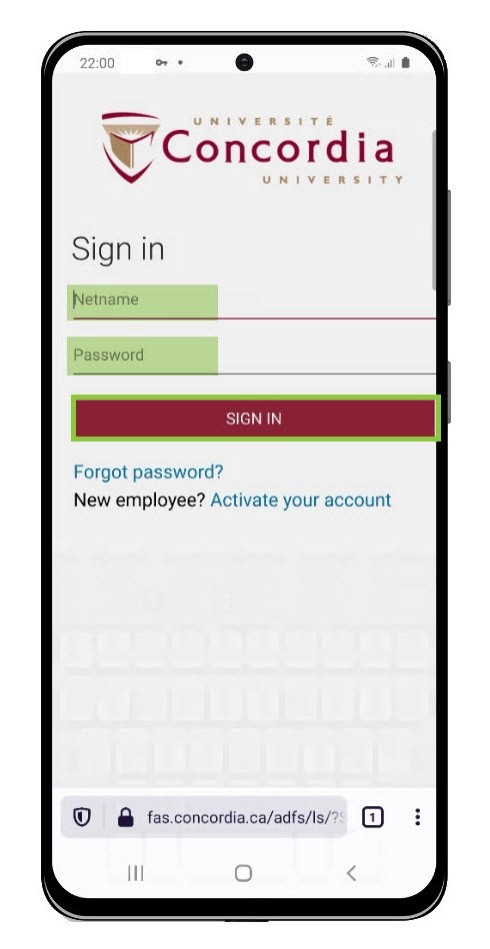 Select Menu at the top left of the screen.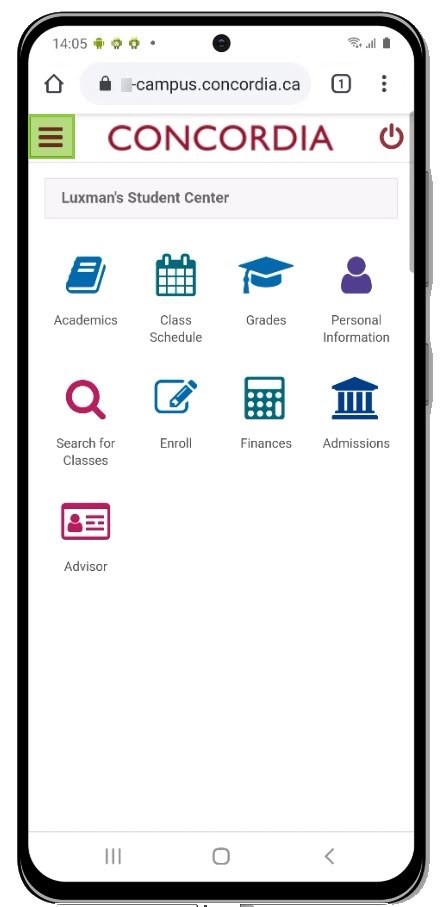 Select Enrollment.
Select Enrollment: Drop Classes.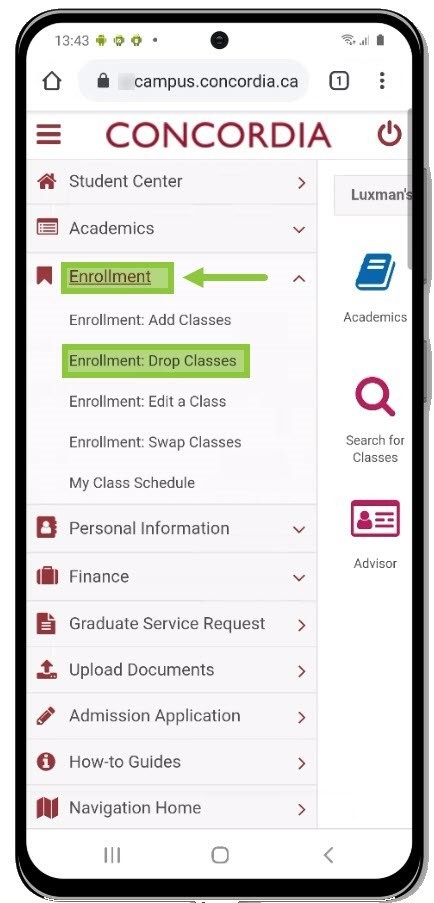 Select the desired term and click Continue.
NOTE: If you see the message None of your classes can be dropped at this time, it may be that the deadline to drop a course has already passed.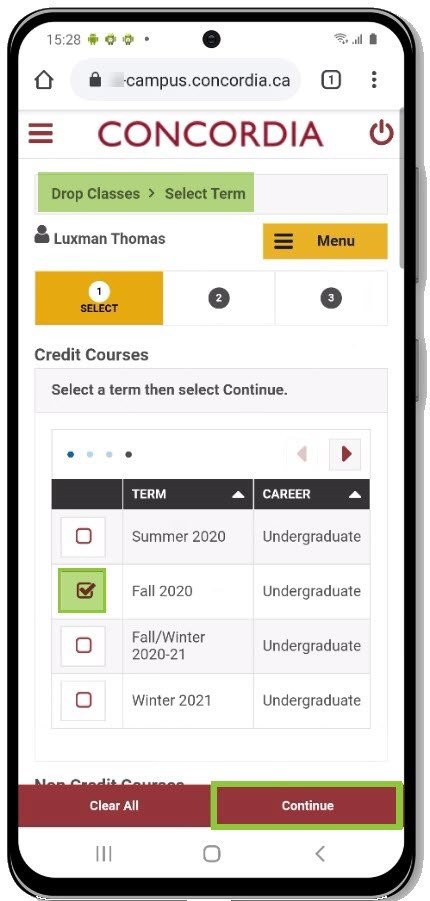 Select the course(s) you would like to drop.
Select Drop Selected Classes.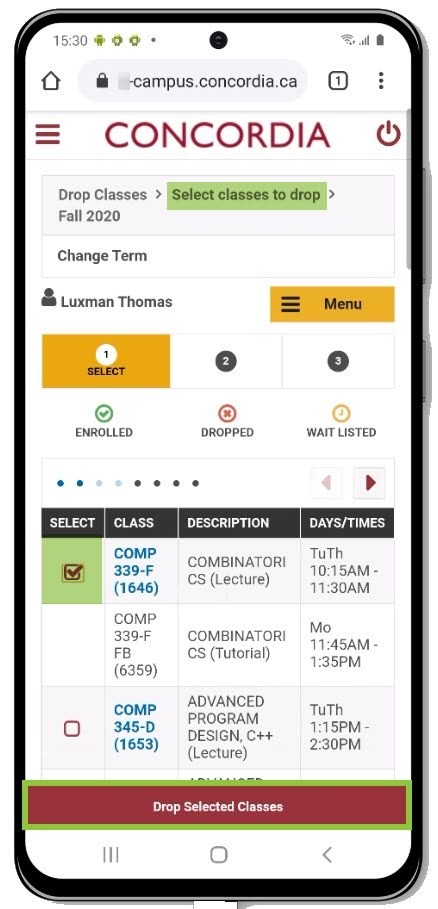 Review your choice.
Select Finish Dropping.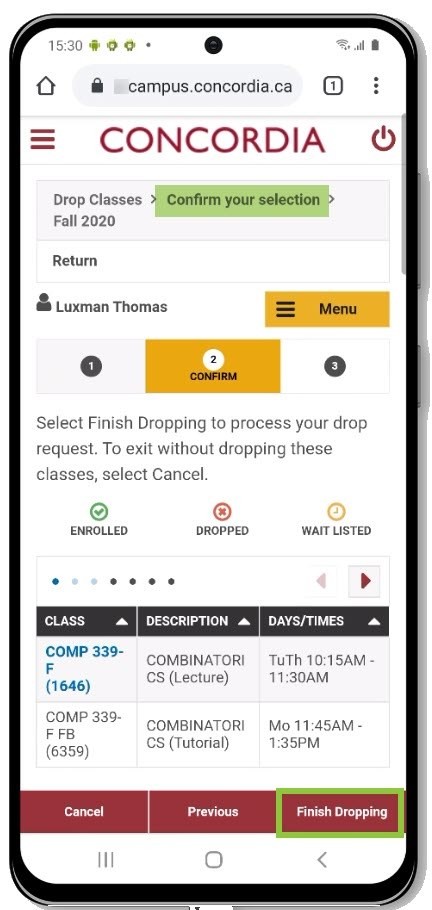 If you successfully dropped the course, you will see a success message.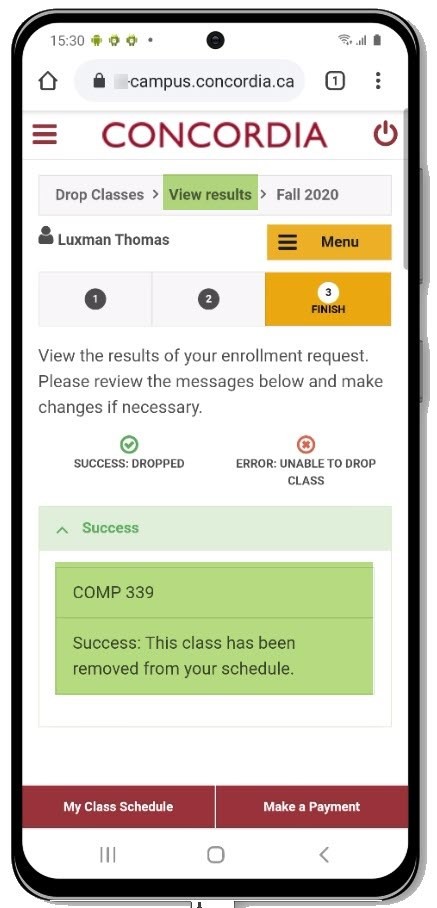 If you did not drop the course successfully, you will see an error message.
NOTE: Read the error message for an explanation of why the course was not dropped.