How to apply to graduate (Mobile)
This is a guide for applying to graduate from your Student Centre
Important
Before you start or if you are experiencing any issues accessing your Student Centre:
Make sure your browser is up-to-date with the latest version available.

If you are using pop-up blocker, please ensure it is turned off.

If you are still experiencing issues, try using a different browser.
How to access your Student Centre
Log in to the Student Hub, select My CU Account, then the Student Centre.
Sign in with your Netname and password.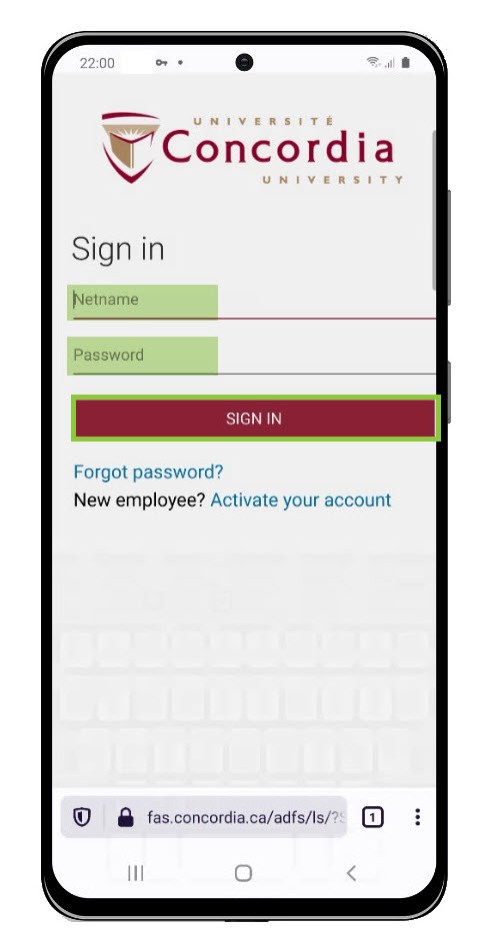 Select Academics to apply for graduation.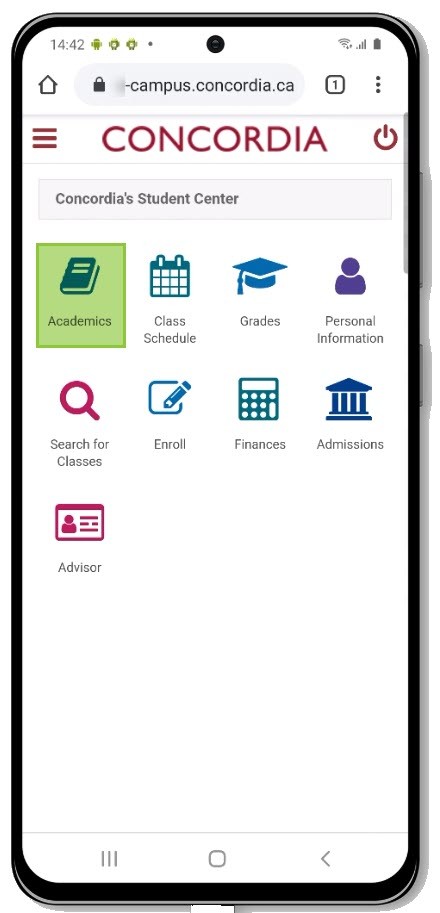 Select Apply for Graduation.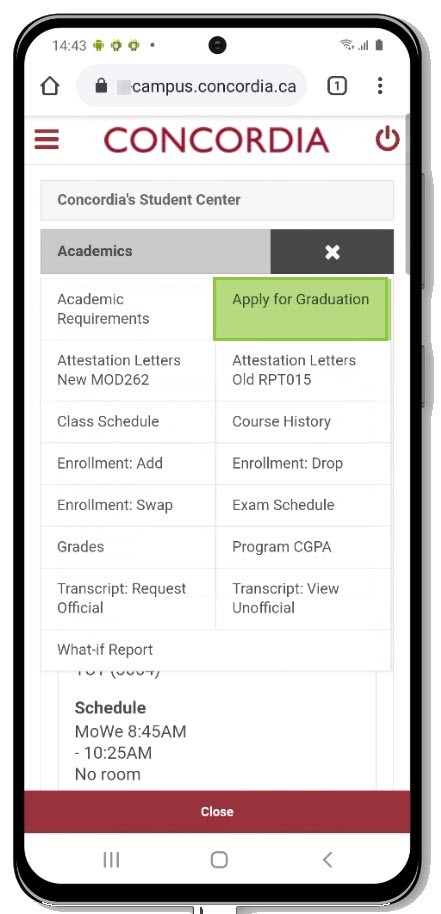 Select Update Contact Information if you need to make changes to your contact information.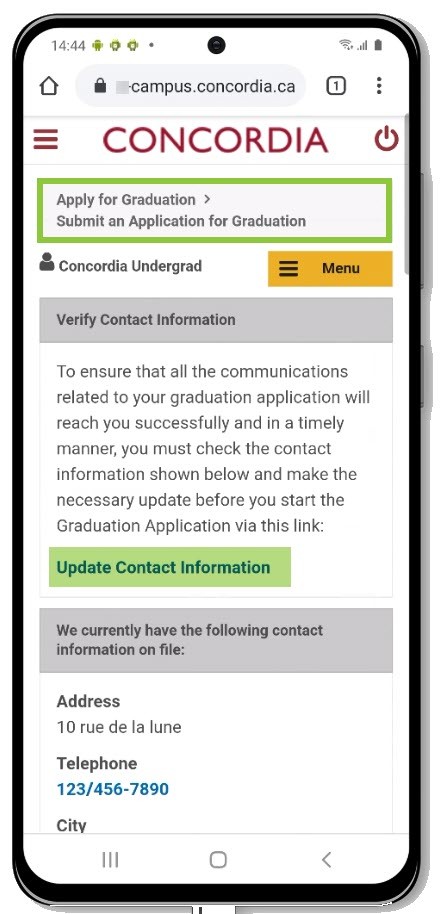 Select Apply for Graduation to start your application for graduation.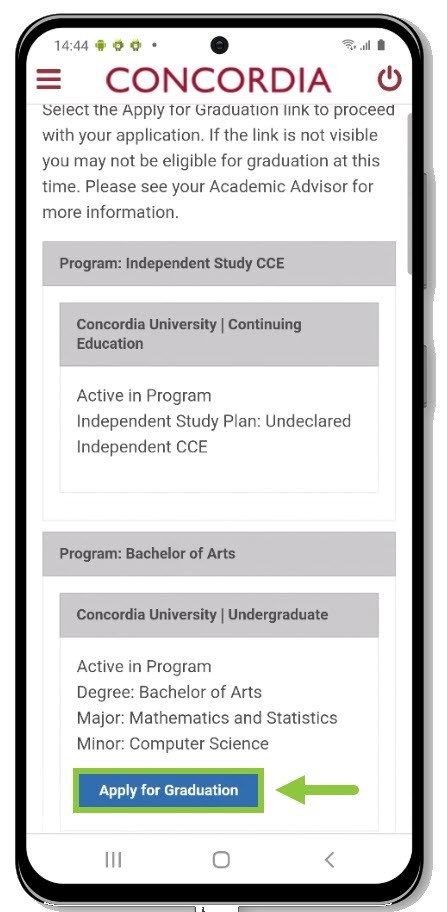 Provide academic and degree information
Select the Expected Graduation Term.
Provide any additional academic information.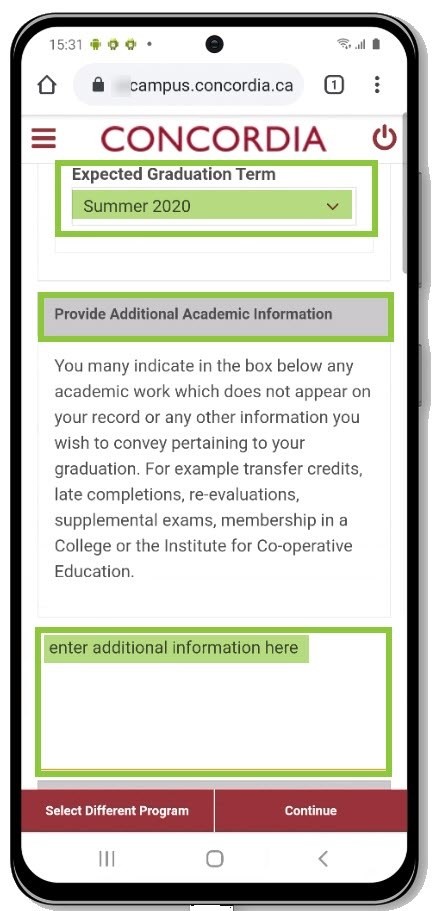 Select the language you wish to have the degree printed in.
Choose between Traditional Degree or Gender Neutral
Select Continue.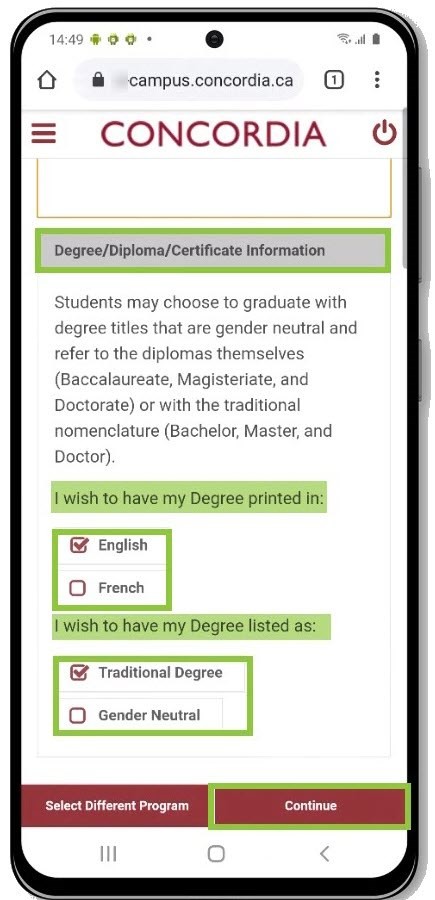 Verify that your graduation information is accurate.
Your official name will appear on your degree.

There is a process to go through for getting your name changed officially.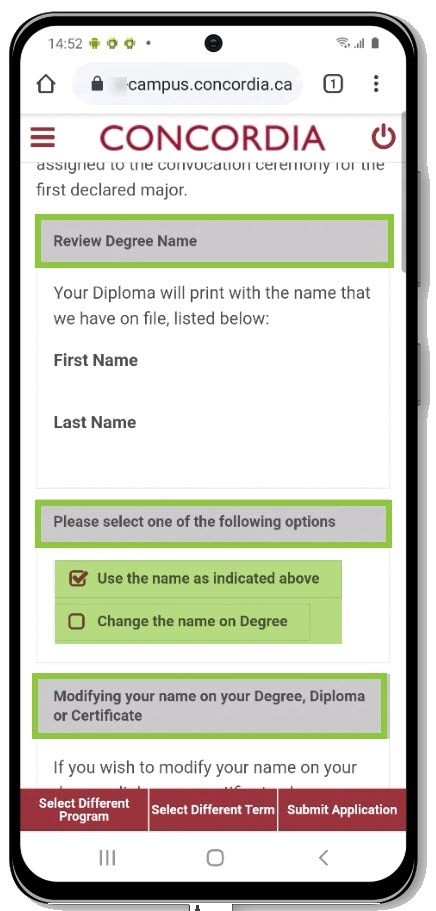 Select the checkboxes to agree to the terms and conditions of the graduation application.
Select Submit Application.
NOTE: You will be directed to the Payment screens to complete your payment.