Concordia's Data Studio allies with the Montreal Climate Partnership to better track the city's greenhouse emissions
The initiative is developing a roadmap to create a collective dashboard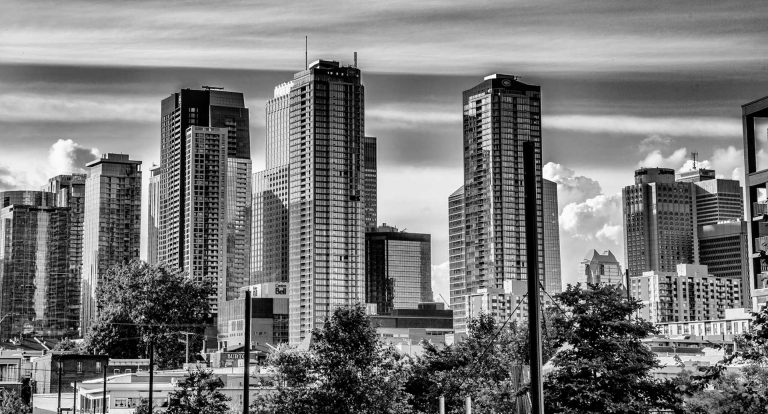 Imagine having an easy-to-access digital dashboard that tracks and compiles all of Montreal's emissions at regular intervals, or even in real time. This dashboard would allow regular citizens, businesses and the government not only to easily track the city's progress toward reducing emissions — it would also support and empower residents to act on a local level.
In collaboration with Open North, a non-profit specialized in collaborative data governance, members of the Data Studio at Concordia's UNIVER/CITÉ 2030 initiative and the Montreal Climate Partnership are working together to identify the possible impacts and capabilities that such a digital infrastructure could have to support collective action.
Crunching the numbers
While several ambitious proposals are being advanced — including Montreal's Climate Plan 2020-2030 and Quebec's 2030 Plan for a Green Economy — many key data sets are either not accessible or not collected from various sectors of society. However, to accelerate an equitable social, ecological and economic transition to carbon neutrality, it's crucial that all sectors collaborate to track emissions in a more detailed and harmonized way.
Reaching agreement among sectors on procedure, emission counting and data pooling is no easy task. So while the potential impact of such a dashboard is being defined in consultation with local stakeholders, members of the Data Studio and the Montreal Climate Partnership are adopting a data lens to prioritize the steps needed to develop a more transparent, impactful and collaborative approach to emissions data sharing.
"Data can be the connective tissue that brings people and organizations together," says Jean-Noé Landry, former executive director of OpenNorth, 2021-22 Obama Scholar and project lead at the Data Studio.
The studio is one of three components of the UNIVER/CITY 2030 initiative behind the partnership. UNIVER/CITY, is an interuniversity project at Concordia's Next-Generation Cities Institute created to help Montreal meet the United Nations Sustainable Development Goals.
"Our collaboration with the Montreal Climate Partnerships enables us to initiate a consultation process that will result in the first iteration of a roadmap for data collaboration on climate emissions that considers existing examples and learnings related to emissions data," Landry says.
"We're hearing significant demand for our proposed collaboration centred on collective impact and we want to avoid duplicating efforts or data collection."
An emphasis on dialogue
An accurate counter would have to fully recognize the city's public and private sectors, including transport, construction, industry and tourism. Landry and the partners are considering an interactive- and scenario-based version of the kinds of data resources available in Helsinki or Rotterdam.
The key concepts for such an open urban platform are interoperability and intersectoriality. This means that governments as well as public, civic and private-sector actors would need to agree not only on the data within their own sectors but also its potential applications in translating coordinated actions.
"So far there are not a lot of existing mechanisms to encourage this kind of collaborative dialogue about data accessibility. The Data Studio is committed to situating itself as a community-anchored organization founded on values of equity, action and trust activated through a collaborative approach," says Landry.
"What we really care about is alignment on collective impact. Montreal is uniquely equipped to do this, and its leadership would serve to inspire and support other cities facing similar collaboration challenges," he adds.
"We have strong core values around the civic and digital commons, and we have the political leadership to back it up."

To learn more about how Concordia is taking climate action, visit UNIVER/CITY 2030.
---