The Gina Cody School of Engineering and Computer Science joins the fight against COVID-19
Students and faculty use at-home 3D printers to manufacture visor support pieces for frontline workers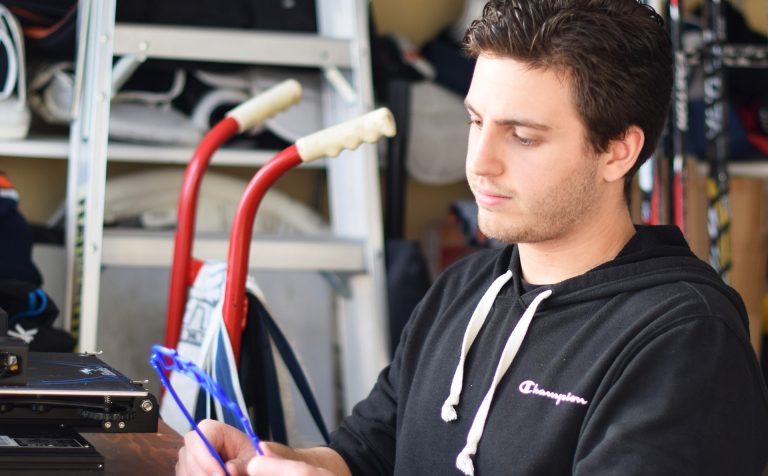 "Need your help!" The email subject line caught Anthony Tkalec's attention right away.
Tkalec is a computer engineering student at Concordia. He didn't hesitate when Wael Saleh, assistant professor in the Department of Mechanical, Industrial and Aerospace Engineering (MIAE), put out the call for anyone with a 3D printer to manufacture the support pieces for protective visors used by frontline workers at the Centre hospitalier de l'Université de Montréal (CHUM).
"When you see that people are dying all around the world, you want to do anything you can," Tkalec says. And so he immediately moved his 3D printer to his parent's garage in the Montreal West Island municipality of Dollard-des-Ormeaux and got to work.
In the week that followed, he made 45 of the flexible support pieces that attach transparent visors to people's heads.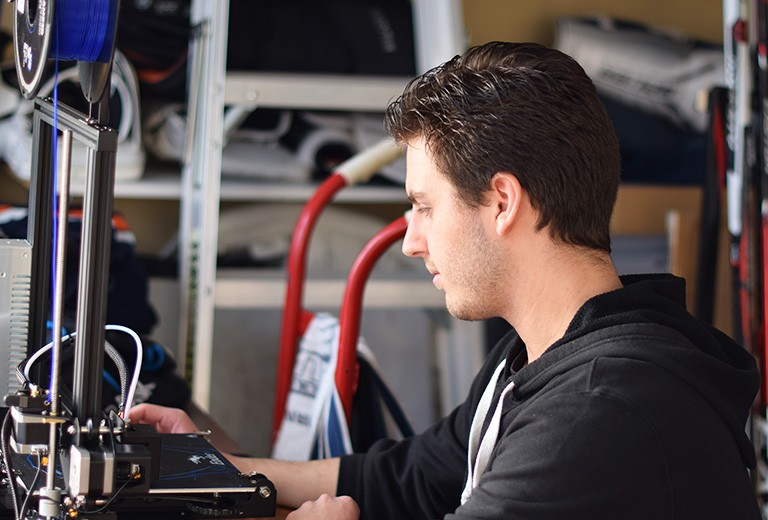 Better together: a network of 3D printer owners
Tkalec is one of 23 people — undergraduate and graduate students plus professors — at the Gina Cody School of Engineering and Computer Science who recently formed a network of 3D printer owners to coordinate their efforts to supply personal protective equipment (PPE).
"We were approached by École de technologie supérieure (ÉTS) to help them manufacture the visors for the nursing staff and others at the CHUM," says Rolf Wuthrich, associate professor in MIAE.
"Our lab has one 3D printer, but we knew some of our students would have them at home. The response was incredible. Students are buying their own printing materials and are really pitching in."
Wuthrich is leading the network, along with Lyes Kadem, associate professor and curriculum director, and Tsz Ho Kwok, assistant professor, both in the in MIAE.
These Gina Cody School faculty members join colleagues across the Concordia community in addressing the growing demand for PPE.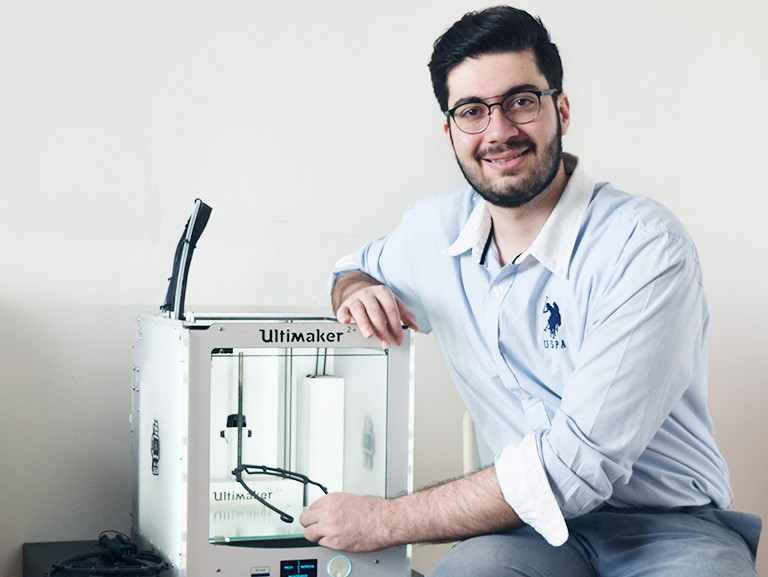 Mohammad Aghili is able to print three or four pieces per day.
Manufacturing in isolation
Each printed component takes two to four hours to make, depending on the machine. Students wash the completed pieces and seal batches of 20 in a Ziploc bag before delivering them to designed drop-off locations across town.
Mohammad Aghili is able to print three or four pieces per day.
"The ABS filaments needed to make the parts aren't expensive and they're easy to order online," says the MIAE graduate student. "It feels good to help."
Antony Rizk, a third-year mechanical engineering student, concurs. From his parents' home in the Montreal borough of Pierrefonds-Roxboro, he's working on his second batch of 20 support parts.
"Doing something concrete to help with the pandemic is better than just worrying and sitting around," Rizk says.
A peer forwarded him the request email from Wuthrich and he jumped at the chance to contribute.


If you have a 3D printer at home and would like to join the network to aid in producing personal protective equipment, please contact rolf.wuthrich@concordia.ca.
---