12 notable Concordia alumni share tips for success
As part of #CUcelebrate, accomplished grads inspire the class of 2020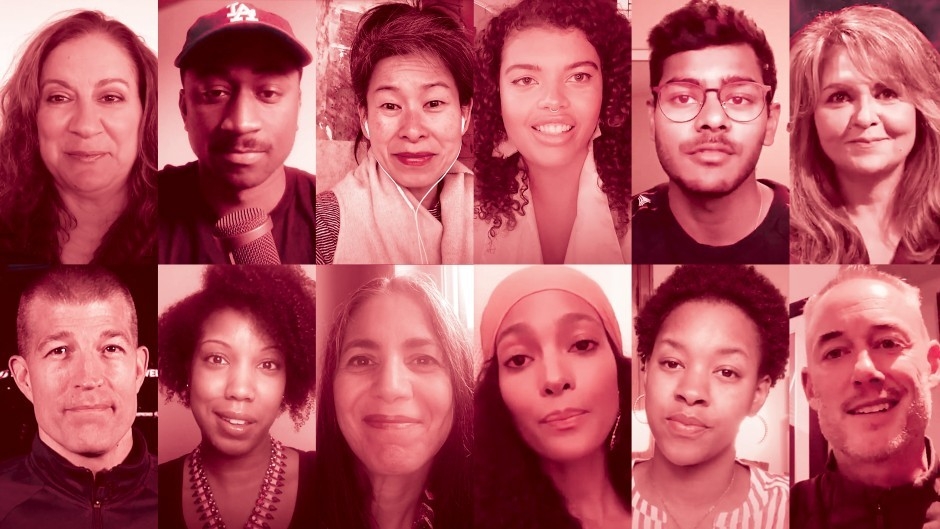 In a special tribute to Concordia's class of 2020, notable alumni — all at the top of their fields — shared their words of wisdom via video message.
Their inspiring thoughts were collected into the montage below for #CUcelebrate, the virtual hub for graduation festivities.
View the individual video messages below, starting with one from Linda Donnini, BSc 91, president of the Concordia University Alumni Association:
"One of the things Concordia has taught me is the importance of perseverance and teamwork," she says. "Hopefully this is something you'll take away with you as well."
Kim Thúy, LLD 17
A Governor General's Award-winning author, Kim Thúy is also an ambassador of the refugee experience.
"You've made it through the year with success," she notes. "You've passed all the tests. That means you are all exceptional."
Also known as D.J. Me Time, Barrable-Tishauer is an actress, music curator and former valedictorian of her graduating class at Concordia.
"You are in control of your own happiness," says Barrable-Tishauer. "Don't waste your time on friends who don't support you or jobs you hate."
Mélie Tiacoh, BComm (finance) 13
When not on the catwalk for Victoria's Secret or gracing the pages of Nylon magazine, the top model has a passion for philanthropy and finance.
"Stay strong during the pandemic," says Tiacoh. "Focus on your goals and work really hard to achieve them."
Julien Brisebois, EMBA 07
A hockey executive and a lawyer, Brisebois is best known as the general manager of the Tampa Bay Lightning, who won the 2020 Stanley Cup championships.
"If you don't want to have regrets, figure out what gives you the most happiness and spend as much time as possible doing that," advises Brisebois.
This young soccer star was a master scheduler, studying full-time at Concordia while playing midfield for the Montreal Impact.
"Be brave, confident and willing to take risks," says Shome. "Push yourself outside your comfort zone."
Skawennati, BFA (design) 92, GrDip (admin) 96
Skawennati is a celebrated artist from Kahnawake Mohawk Territory who addresses history, the future and change through her new-media projects.
"Say what you mean, mean what you say and remember the communities that have nourished you," she advises.
Annick Maugile Flavien, BSc 13, GrDip 15, MA (communication studies) 18
In addition to being the founding coordinator of Concordia's Black Perspectives Initiative — now the Black Perspectives Office — Flavien is co-chair of the university's Task Force on Anti-Black Racism. The three-time grad has facilitated a number of research projects, workshops and is active in Montreal's Black community.
"Nurturing relationships is a life-long investment," says Flavien. "The people you surround yourself with today are the people who will be shaping the world with you tomorrow."
Rashida Geddes BA (sociology) 11
Rashida Geddes is a leadership coach to millennial women, talent consultant, speaker and host. She empowers young leaders to own their value in the marketplace and confidently ask for what they want.
"For anyone who doesn't know exactly what they want to do, it's okay," she notes. "Your career will no doubt take many twists and turns as you learn more about yourself and your areas of interest."
Sonia Benezra BFA (theatre) 82
Television and radio host Sonia Benezra is best known among Gen Xers as a VJ for MusiquePlus, MusiMax, MuchMusic and MuchMoreMusic. Today she's helming a new television show focusing on active seniors — a growing and influential demographic.
"You have to stick to what you believe in [for your career] and what you want, then you'll come out of the pandemic stronger and better," she says. "Find happiness in the little things."
Greg Sutton
The men and women who play on the Concordia Stingers soccer teams call him coach. Greg Sutton is a guiding light for the teams, and now for graduates.
"I always knew that if I prepared the right way, I'd give myself the chance to execute in the right way," says Sutton, who believes in preparation before glory.
---