Get the most out of your library! From databases to ebooks
Here's a list of essentials for students in Concordia's four faculties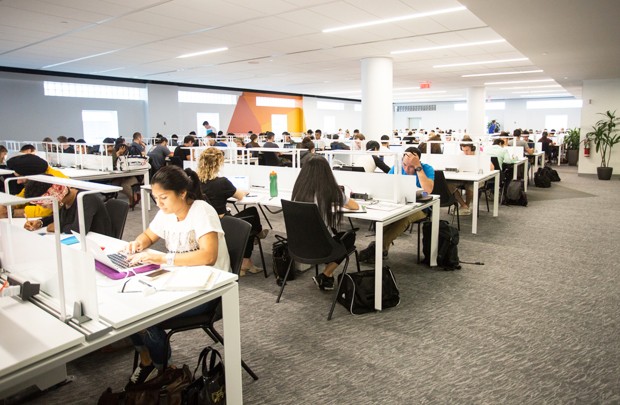 Did you know that there's a copy of each print textbook and coursepack for every undergraduate course at Concordia on reserve at the library? Well, there is!
Thanks to funding from undergraduate students through the Library Services Fund (LSF), the library is able to buy copies and place them on reserve, says Pat Riva, associate university librarian, Collection Services.
"The reserve rooms at both the Webster and Vanier libraries are self-serve and available 24 hours a day."
Reserved textbooks and coursepacks are just two of the library essentials that should be on the radar of new students, along with the library's targeted course and subject guides. Each subject guide recommends specific resources, databases, how-to guides, background sources, websites and more.
Since 2010, undergraduates have contributed $1 per credit to the LSF. Continued funding enables students to benefit from these offerings every academic term.
Also made possible thanks to the LSF: "There are 300 laptops and 125 iPads to borrow, for free," says Rajiv Johal, finance and economics librarian at the John Molson School of Business. "Just present your student ID at the loans desk."
Another fantastic library essential is the growing collection of online films hosted on its streaming media server, says Susie Brier, librarian for Women's Studies, Sociology, and Anthropology.
"You'll find everything from dance videos to creative shorts. But most of the films are feature documentaries on a wide range of topics. Included in the collection are new films such as our selections from Cinema Politica Concordia, as well as digitized classics and even selected local Concordia productions."
To search or browse the library's streaming videos, including those provided by distributors like NFB Campus and Alexander Street Video, use the library catalogue Video Search, take a look at the How to Find Videos guide, or try the library Discovery Search.
And, if you need help with any library related questions, don't forget about the Ask a Librarian online chat service.
"This is an essential service for student success," says Luigina Vileno, Vanier's head librarian. "If you have questions, ask us. We are here to help."
The library also offers students a series of workshops to help them succeed in their studies.
Here are some other key resources for you to check out, organized by faculty:
Gina Cody School of Engineering and Computer Science
"The library weds two of the essential needs that engineering students have: access to the information required to work on complex problems and the space to do this work as a collaborative team," says Chloe Lei, one of the engineering librarian.
Engineering students in particular appreciate the collaborative study spaces on the fifth floor of the Webster Library because of their proximity to engineering resources.
"Rooms can be reserved in advance and they're equipped with big screens, whiteboards and more. They're extremely nice spaces for teamwork," says Lei. "Just outside of these reserved areas there are also open, group work areas."
Along with the targeted Gina Cody School course and subject guides, Lei and her library colleagues point to three other invaluable resources for Gina Cody School students:
Engineering Village gives students access to three key engineering-oriented databases. It allows users to track down scholarly articles, conference proceedings and more. It is updated weekly with new information and goes back as far as the 1800s.


RS Means (print books and online resources) provides construction cost data, as well as city cost indexes, productivity rates, crew composition and contractor's overhead and profit rates.


Students also have access to engineering and computer science ebook collections, including ebooks on CRCnetBASE, EBSCOhost, ENGnetBASE, the IEEE Xplore Digital Library and others.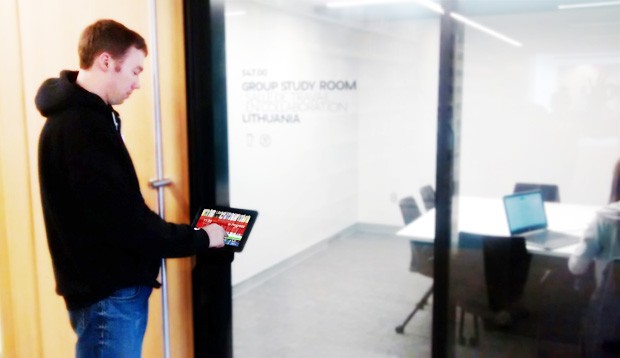 John Molson School of Business (JMSB)
Check out the Business Research Portal and the MBA guide for industry and market reports, databases and more, including video tutorials.
Here are five must-know resources, courtesy of JMSB librarians Michael Groenendyk, Olivier Charbonneau and Rajiv Johal:
For more discipline-specific databases and resources, see our guides for Accountancy, Finance, and Supply Chain & Business Technology Management.
Faculty of Fine Arts
Library collections can also be used to explore works from major exhibitions and performances.
There are so many fantastic resources for students studying visual arts. For example, the library is subscribed to the Blouin Art Sales Index Online where students and faculty can easily retrieve data on several million art auction records from 1922 to the present day, with sales in North America, Europe, India and China.
Art Full Text is another core resource for fine arts students as it covers all periods and media and is an excellent starting point for research. It can also be used to set up alerts where users receive email updates on new scholarship in selected fields of interest.
And let's not forget theatre students.
"Plays are central for the students in the theatre department," says Vince Graziano, a librarian who specializes in English, history, theatre and sexuality studies. "The library boasts an online collection of plays in a database titled Twentieth Century North American Drama, which features more than 2,000 plays by more than 400 playwrights."
Here are four more essential resources, selected by three art librarians who support the Faculty of Fine Arts — Vince Graziano (Theatre), Paule Kelly-Rhéaume (Cinema, Music and Dance) and John Latour (Visual arts):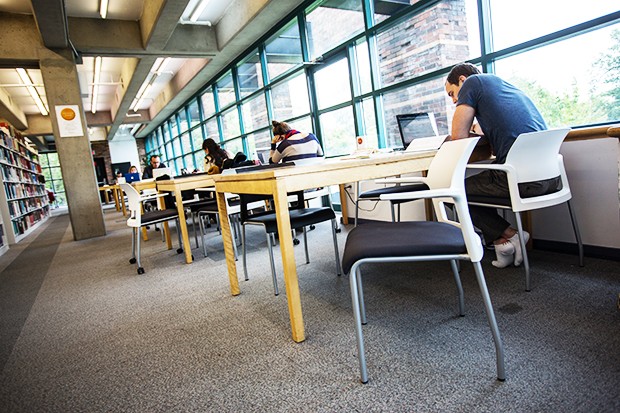 Faculty of Arts and Science
"The Faculty of Arts and Science is vast," says Riva. "The pure sciences and psychology and applied human sciences are served from the Vanier Library, while the rest of the humanities and social sciences are primarily served from the Webster Library."
The libraries not only have textbooks and coursepacks on reserves, as mentioned earlier, but electronic reserves as well, for course readings available online.
Here are some essential resources for the Faculty of Arts and Science:
Eighteenth Century Collections Online (ECCO) includes every significant English-language and foreign-language title printed in Great Britain during the 18th century, along with thousands of important works from the Americas.


American Periodicals is a database featuring digitized images of pages from early American journals and magazines. Covering the period from 1741 to 1940, it includes Benjamin Franklin's General Magazine and groundbreaking journals like the Dial, Puck and McClure's.


British Periodicals spans the years from 1681 to 1920. This digital database includes political periodicals such as the Westminster Review and the Edinburgh Review, as well as Charles Dickens' Bentley's Miscellany, in which he published parts of his popular works.


The MLA International Bibliography covers modern languages and literatures from Africa, Asia, Australia, New Zealand, Europe and the Americas, with references from more than 4,400 journals in the fields of literature, language, linguistics, folklore, film and drama. It also provides citations to books, essays in books, dissertations, conference proceedings and websites. It features more than 300 full-text journals.


Web of Science is a large citation database that contains abstracts for articles from all scientific disciplines.


The CRC Handbook of Chemistry and Physics is an invaluable resource for chemistry students that provides physical constant information, such as melting point and boiling point.


There are also several ebook collections relevant to science students, such as Springer and Science Direct.

Visit Concordia Library's Help and How-to Guides page to access subject guides and information about writing, citing, copyrights and more.
---