Concordia's Rebecca Ramsey is the 2023 recipient of the William Blair Bruce European Fine Art Travel Scholarship
The MFA candidate will travel to Rome in mid-September to explore the city's ancient infrastructure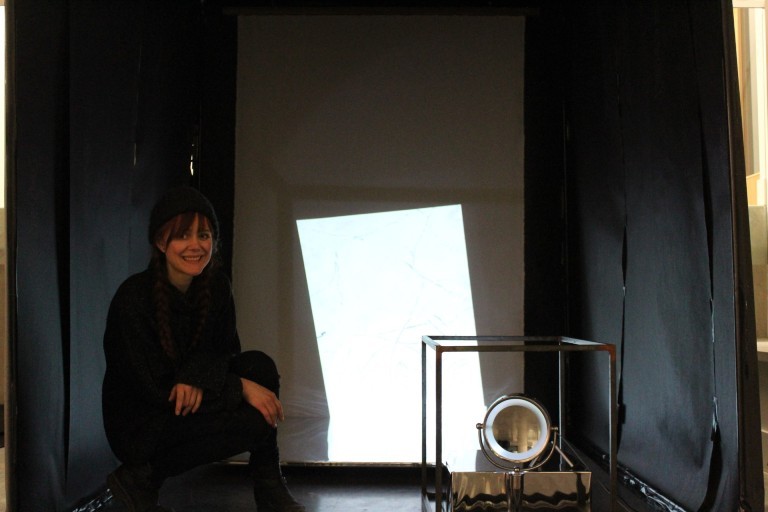 Rebecca Ramsey: "The trip will lay the groundwork for postgraduate work." | Photo by Leon Campbell.
Rebecca Ramsey, an MFA candidate in Concordia's Department of Studio Arts, is the 2023 recipient of the William Blair Bruce European Fine Art Travel Scholarship.
The annual travel scholarship, which includes a travel stipend of $5,000, funds a research-creation experience in Europe for a promising graduate student in the visual arts. In 2020, the Brucebo Fine Art Scholarship Foundation endowed the award to Concordia's Faculty of Fine Arts.
"I'm honoured and very excited for this opportunity," says Ramsey, who will travel to Europe in early autumn to pursue her proposed research. "The trip will happen just before I present my MFA thesis exhibition in November and will lay the groundwork for postgraduate work."
Ramsey's area of concentration is sculpture and ceramics. Her thesis research is dedicated to exploring the relationship between the circulatory systems of waterways, oceans, bodies and architecture.
"I'm interested in the transformative nature of clay and glaze," says the artist, who works primarily with ceramic materials. "More recently, my work has expanded to include other materials such as metal and wood."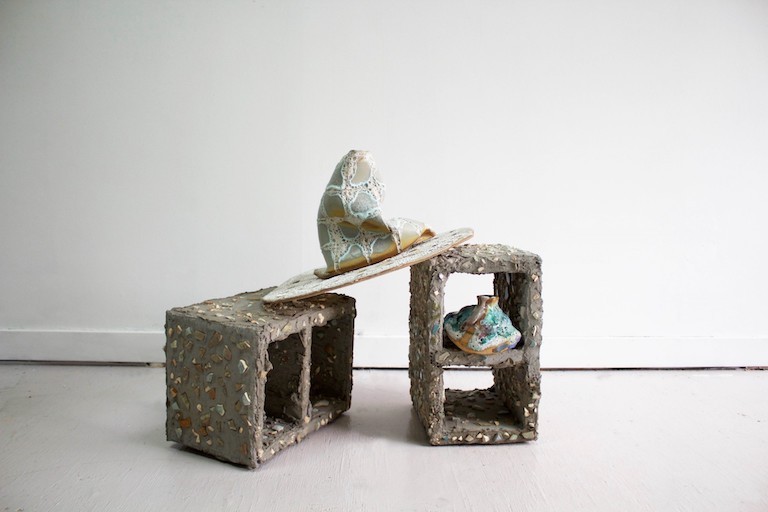 Untitled (2021) by Rebecca Ramsey
Field research in ancient Rome
Ramsey says she will use the funding from the scholarship to support a research residency at the CRETA ceramics centre in Rome from September 18 to October 22.
"As part of my field research, I plan on taking tours of the ancient Roman sewer, the Cloaca Maxima," she explains. "According to Mark Bradley, a classics professor at the University of Nottingham, the sewer functioned both technically and metaphorically, as it was often used as a place to cast out society's unwanted, from tyrants to criminals — literally washing them from the city."
Ramsey adds that she's excited to observe the shapes, forms and ideas embedded in ancient Rome's hygiene infrastructure.
"I have always loved visiting caves and subterranean places during my travels, and this funding allows me to experience and research a part of the Eternal City that is often forgotten about."
The artist's travel itinerary also includes a visit to Ostia Antica, where there are well-preserved examples of the city's famous ancient communal toilets and the Forum Baths.
At the end of October, before returning to Montreal, Ramsey will travel to Visby, Sweden, the home of the Brucebo Foundation, to give a public lecture on her research and travel experience.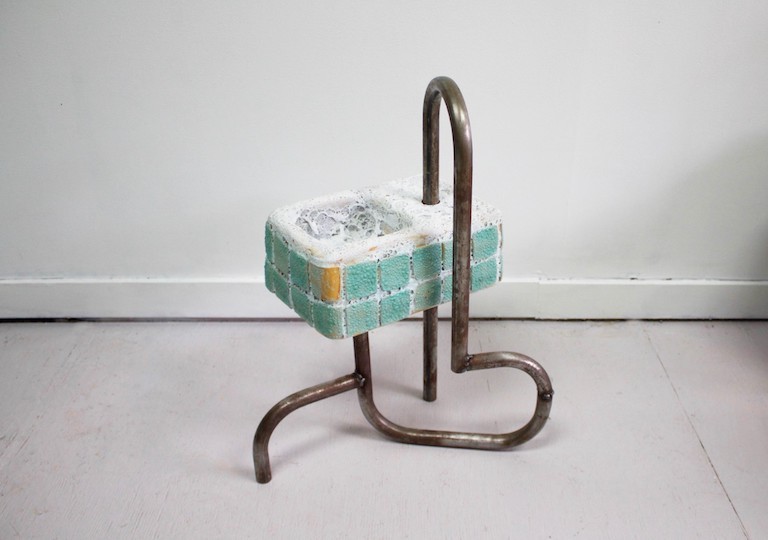 Sink (2022) by Rebecca Ramsey
'I felt incredibly welcomed by studio arts professors'
Ramsey began her MFA a couple of years after completing an undergraduate degree at Emily Carr University of Art + Design in Vancouver. She says returning to university and her practice was a welcome change of course.
"I had a full-time, nine-to-five job as a ceramics technician in Vancouver that left little time for my practice," she says. "I felt deflated about the cost of living in the city and the grinding halt of my practice and decided it was as good a time as any to do my MFA."
In the Department of Studio Arts, Ramsey found the kind community she was looking for.
"I felt incredibly welcomed by studio arts professors Linda Swanson, Mat Karas and technician Marie-Pier Laverdiere. And I'm especially grateful for the guidance of professors Kelly Jazvac and Juan Ortiz-Apuy," she says.
"I've also learned so much working in the wood shop with technicians Liz Xu and Tom Simpkins. They are ready to tackle any wacky project that comes along!"

Find out more about Concordia's Faculty of Fine Arts.
---