Concordia MFA student earns two prestigious awards for outstanding interdisciplinary practice
Artist Ryth Kesselring receives the Jorisch Family Artist Residency and the Yvonne L. Bombardier Graduate Scholarship in Visual Arts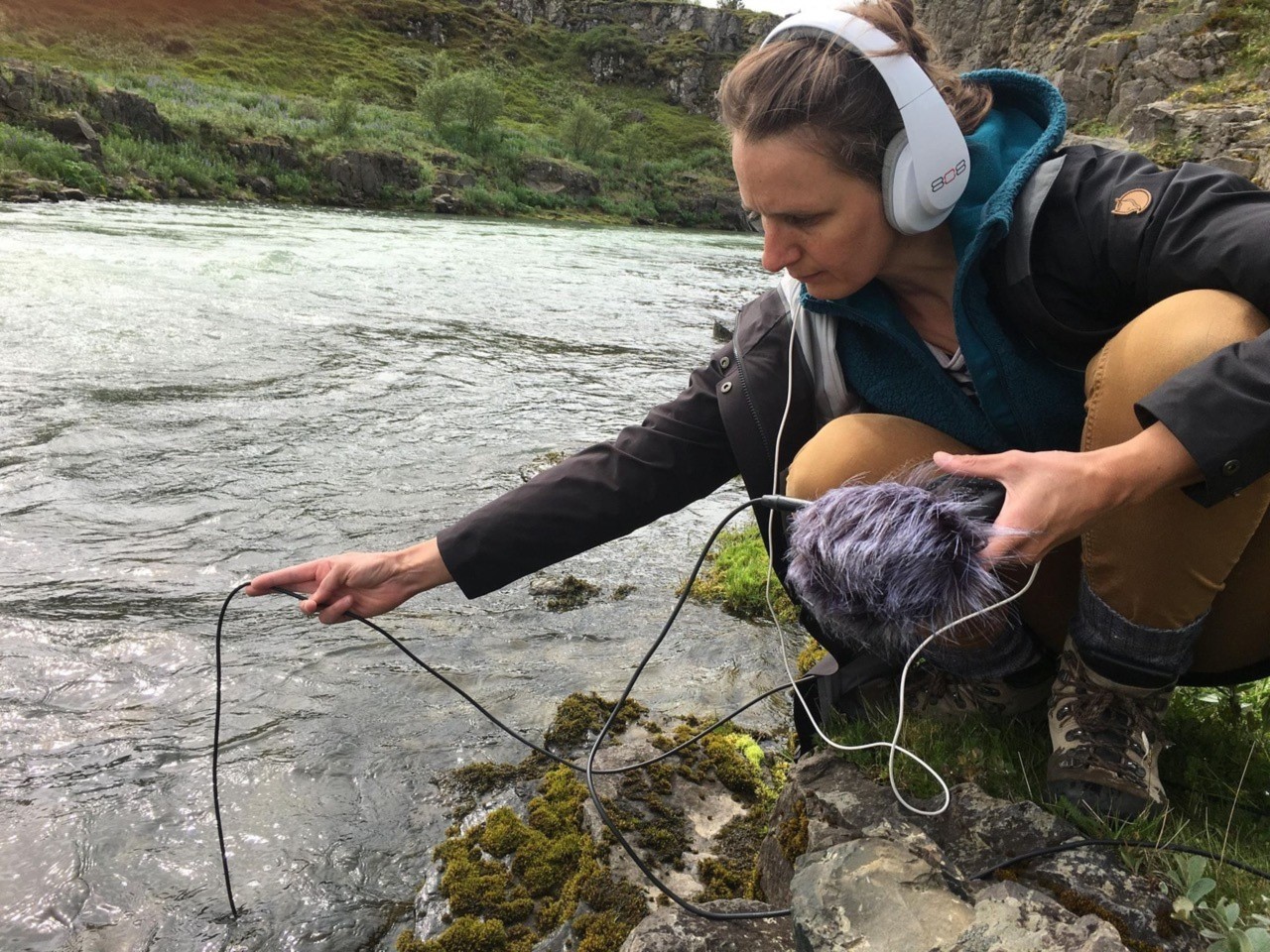 Ryth Kesselring: "These awards are incredible opportunities."
Ryth Kesselring, an MFA student in Concordia's Department of Studio Arts, is the recipient of two awards for her work: the Jorisch Family Artist Residency and Yvonne L. Bombardier Graduate Scholarship in Visual Arts. Her concentration is in fibres and material practices.
Over the coming months, the awards will allow Kesselring to expand her research and creation practice focusing on textiles and craftsmanship rhythms. The interdisciplinary artist uses weaving, electronics and sound to create interactive ecosystems that reflect on political and ecological issues.
"These awards are incredible opportunities," Kesselring says. "I feel honoured and excited to dive into them."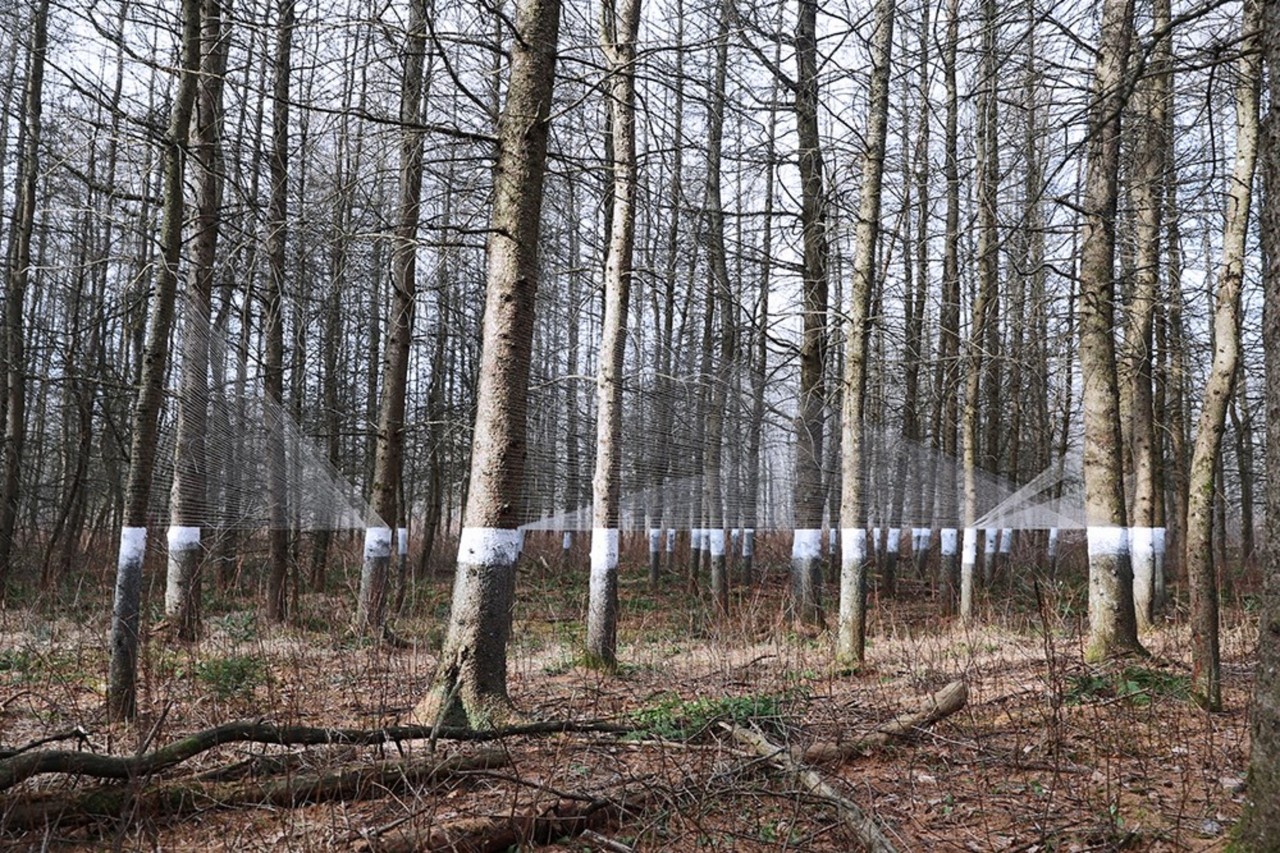 "Web of Connections" installation by Ryth Kesselring, 2022-2023.
Summer in Salzburg
The Jorisch Family Artist Residency takes place over four weeks this August. Kesselring will be an artist-in-residence in the Amalie Redlich Tower of the Museum der Moderne in Salzburg, Austria.
The residency supports outstanding graduate students in the visual arts. Residents are provided with studio and living space in the tower, a financial award of $6,000 and general production support by the museum team. Kesselring is the fifth recipient of the award.
"I'm grateful for the chance to spend a month in Salzburg," Kesselring says. "I truly believe residencies offer some of the most beneficial experiences for an artist, allowing us to expand our research skills and creative thinking."
During the residency, Kesselring says, she intends to study the particularities of vegetation found in the Upper Austrian Prealps through sound sampling.
The artist will use electromyography to read the electrical signals of plants and microorganisms in the soil. She will create illustrations and patterns from the data to inform subsequent weavings.
Kesselring will also investigate the relationship between the landscape and textile traditions of Austrian folk costumes.
"Needlework, as well as embroidery or weaving, contains the history of a community that embodies the stories of their struggles and skills to adapt to a specific site," she says. "I aim to understand the landscape through traditional textiles, to metaphorically unravel the link between landscape and cultural heritage."
"The created weave patterns will reflect on the vegetal interrelationships, ecosystems and Austrian textile traditions that intertwine different generations."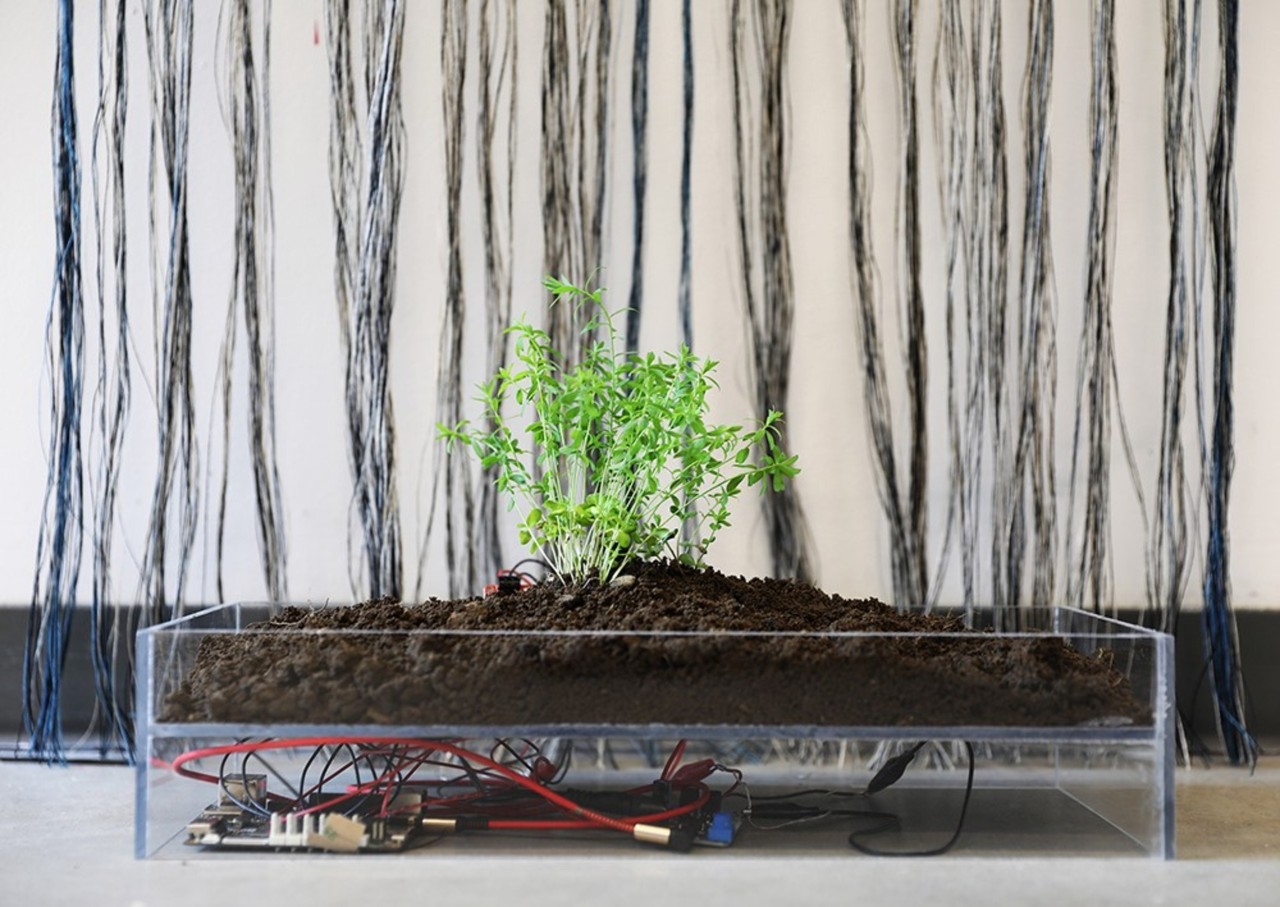 "Ecosystem I" by Ryth Kesselring, 2021.
Yvonne L. Bombardier Graduate Scholarship
Kesselring has also been recognized with a 2023 Yvonne L. Bombardier Graduate Scholarship in Visual Arts. The award is presented by the J. Armand Bombardier Foundation.
The scholarship was created to support Quebec's next generation of artists. The prize includes $10,000 and a solo exhibition that will take place from January to April 2024. A video featuring Kesselring's works and artistic approach will also be produced.
"I am incredibly honoured to be the recipient of the Yvonne L. Bombardier Graduate Scholarship," Kesselring says.
As noted on the foundation's website, "Ryth won over the members of the selection committee by producing a very singular universe with extremely complex and surprising devices. She approaches her practice by combining artistic expression, scientific research and experimentation, an approach that truly stands out."
Kesselring emphasizes that the MFA program has significantly impacted her practice. "I feel fortunate to be surrounded by amazing professors and mentors who are invested in their students' research," she says.
"The research clusters, exhibitions and other opportunities foster a strong community on campus and beyond."
Kesselring's works will be on display at the Leonard and Bina Ellen Art Gallery from April 19 to June 3. They will be exhibited as part of the gallery's annual IGNITION exhibition, which features new works by current studio arts or humanities students.
Find out more about Concordia's Faculty of Fine Arts.
---