Concordians are in the spotlight at the 41st edition of the Montreal International Festival of Films on Art
Experimental and carte blanche screenings will take place in the university's state-of-the-art DeSève Cinema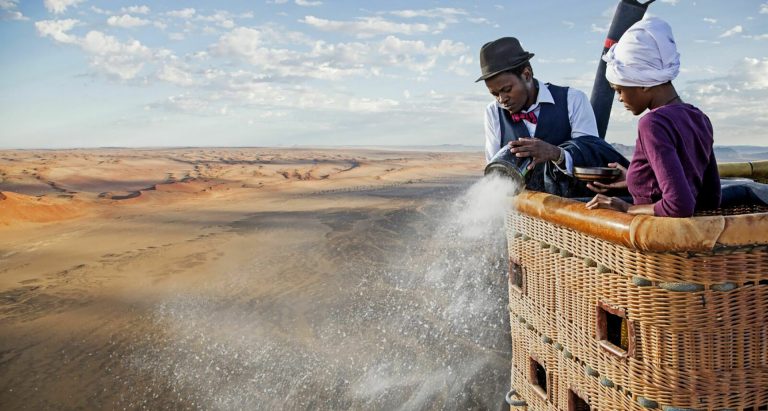 Concordians are once again fixtures at Montreal's International Festival of Films on Art (FIFA). Alumni, faculty and a current MFA student from the university's Faculty of Fine Arts are showcasing work at this year's edition of the festival, which is the largest of its kind in the world.
Screenings will take place in Montreal and Quebec City theatres from March 14 to 26 and online from March 24 to April 2. Films can also be accessed year-round on FIFA's ARTS.FILM platform.
For its 41st edition, the festival has selected 220 films from 49 countries.
"This year, the filmmakers and artists in the program lean into the state of the world — a marvellous, multifaceted world full of pressing issues," says Philippe U. del Drago, FIFA's executive and artistic director.
"They remind us that we have the capacity to change things, to make new choices, and they invite us to embark on a journey into the extraordinary."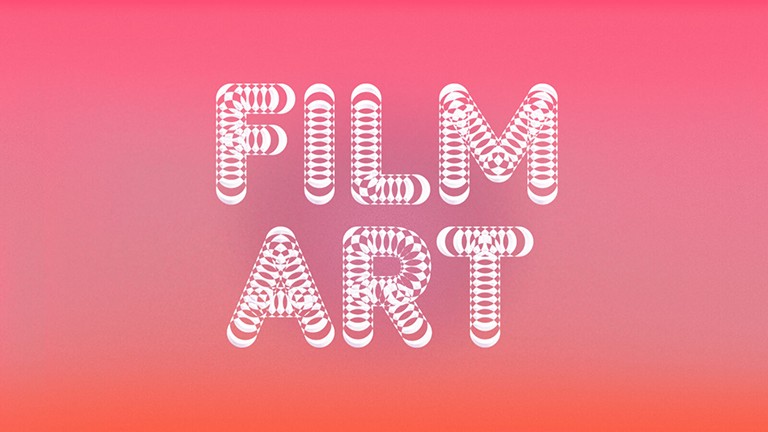 41st edition FIFA poster by Joanie Brisebois. | Image courtesy of FIFA
'FIFA partnership opens doors for our students and alumni'
As a longstanding FIFA community partner, Concordia will host several programs in the J.A. DeSève Cinema, including the festival's experimental and carte blanche screenings.
"FIFA is an important player in Montreal's film festival scene and is growing its international footprint every year," says Annie Gérin, dean of the Faculty of Fine Arts. "Our close association and partnership open doors for our students and alumni to gain valuable experience and exposure."
Gérin adds that, every year, the faculty is proud to count the Concordians featured in FIFA's programming and delighted to host screenings in the university's state-of-the-art cinemas.
Concordia's cinemas manager Katie Gilkes, BFA 04, MA 09, notes that with extensive renovations and upgrades over the past 10 years, the DeSève Cinema is an attractive venue for international film festivals.
In addition to updating to 4K digital, the cinema is one of two venues in the city that maintains 16mm and 35mm film projectors, which will be used during this year's experimental program.
"For a university to maintain these industry standards is very rare, especially in Canada," Gilkes says. "It highlights the importance we place on offering high-calibre classroom technology, while remaining attractive to partners like FIFA."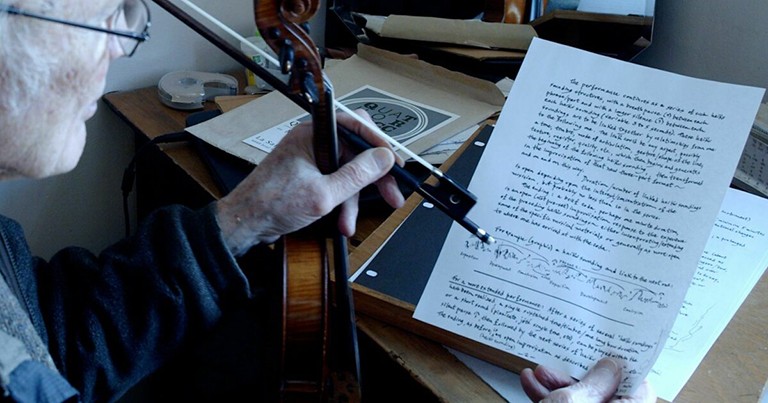 Still image from
No Bottom (Boundless the Source)
by fine arts instructor Andrew Forster. | Image courtesy of FIFA
Concordians featured at FIFA
Since 2003, film studies alum and part-time studio arts instructor Nicole Gingras, BFA 86, has led FIFA Experimental, the festival's out-of-competition, by-invitation section.
Gingras explains that the section's curation takes many months of research with a focus on works that propose innovative and exploratory approaches to art video and film. This year, FIFA Experimental focuses on creative and improvisation processes, how artists collaborate and the materiality and sensuality of images and sounds.
"Like a sculpture or a painting, these are works of art that offer unique perspectives on time, memory, identity, the imaginary and the imperceptible," Gingras explains. "I've selected works made independently by artists, often by a small production team or an individual, that focus on film or video as a medium."
She notes that another important element of FIFA Experimental is to contextualize the selected works within film and video history as well as to engage in a conversation on them beyond time.
Gingras adds that it's a pleasure for her to present the experimental program at Concordia, where she studied film with inspiring professors Mario Falsetto, John Locke, Tom Waugh and Will Straw.
This year's experimental program features films from several Concordia fine arts alumni and faculty, including II. by cinema graduate and guest lecturer Alexandre Larose, BFA 06, MFA 14; No Bottom (Boundless the Source) by part-time faculty Andrew Forster, MA 13, PhD 20; and These problems are multiplied by the difficulty I have in front of a tape recorder by Steve Bates, MFA 10.
Also not to be missed, Concordia MFA student Badewa Ajibade will present Afro Landscapes: Sons of the Soil, Daughters of the Dust, a selection of nine sub-Saharan African short experimental films as part of the festival's carte blanche programming. Ajibade's selections will be screened at the DeSève Cinema on March 19.

Learn more about the 41st edition of the International Festival of Films on Art.
Concordians are invited to use the promo code CNCRD15 for 15 per cent off on FIFA theatre passports.
---