A partnership between Concordia and Kiuna College is encouraging the next generation of Indigenous creators
The new bridge program will support students who are 'passionate about the world of film'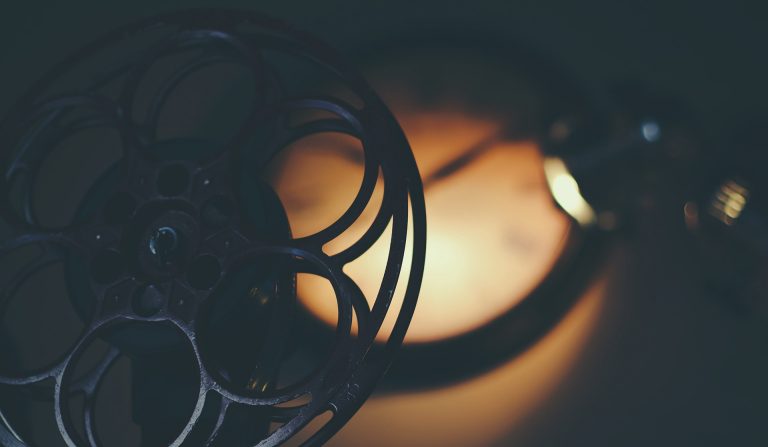 Concordia and Kiuna College, based in Odanak, Quebec, are joining forces to support future Indigenous creators, storytellers and film scholars. The new partnership seeks to encourage more Indigenous students to study cinema by granting transfer credits toward a Bachelor of Fine Arts at Concordia.
Beginning in fall 2023, graduates from Kiuna's First Nations Languages and Indigenous Cinema programs can use these credits when entering the Mel Hoppenheim School of Cinema's BFA programs in film animation, film production and film studies.
The First Nations-led Kiuna College offers innovative post-secondary programs that reflect Indigenous histories and cultural heritages.
"Through this partnership, we hope to encourage a new generation of creators," says Prudence Hannis, director of Kiuna College. "It is our hope that Kiuna will become a natural conduit for young Indigenous students who are passionate about the world of film."
Martin Lefebvre, chair of Concordia's school of cinema, adds: "With more students receiving university training in different areas of cinema, we hope to see more Indigenous people working as film directors, cinematographers, camera operators, editors, scriptwriters and animators, as well as cinema and media scholars, educators, curators and festival directors."
"Indigenous filmmakers will be able to further their skills and hone their voices. Their passion and talent will enrich our film industry and our whole cultural ecosystem," notes Annie Gérin, dean of the Faculty of Fine Arts.
"I am grateful to the members of Kiuna College and the Mel Hoppenheim School of Cinema who developed this wonderful opportunity."
Removing barriers to higher education
The program seeks to move beyond Indigenous representation in cinema. "The idea behind the partnership is to encourage more First Nations students to study cinema with us and strengthen our ties with First Nations communities in Quebec," explains Lefebvre, who worked closely with Kiuna to develop the agreement.
"At the same time, we're working to help eliminate some of the historical barriers that have impeded access to higher education in First Nations communities."
Manon Tremblay, senior director of Indigenous Directions, points out that the Kiuna agreement aligns with Concordia's Indigenous Directions Action Plan. The plan includes recommendations to make the university more accessible to First Nations, Métis and Inuit students.
"We hope this is the beginning of a long, fruitful and mutually beneficial relationship with Kiuna that provides barrier-free pathways to future Indigenous leaders," Tremblay says.
Supporting — and funding — Indigenous filmmakers
The Kiuna partnership builds on existing initiatives to support Indigenous filmmakers, including the Mel Hoppenheim School of Cinema's Susan Pigott Fellowship and Award. The fellowship supports Indigenous students entering either a BFA program in Film Production or Film Animation, or the MFA in Cinematic Arts, awarding each student up to $10,000 per year. The Susan Pigott Award is a $5,000 in-course award recognizing the recipient's artistic work in one of these programs.
Daniel Brière, MFA 17, is one such recipient. A Pigott Award winner in 2014 and 2015, Brière now teaches at Kiuna College. He is also an artist-in-residence at the school of cinema, where he teaches screenwriting and filmmaking.
Learn more about Concordia's Mel Hoppenheim School of Cinema and the Indigenous Directions Action Plan.
---