Concordia's Centre for Teaching and Learning launches a Contemplative Pedagogies initiative
The initiative will focus on promoting reflection and well-being among faculty through mindfulness and self-compassion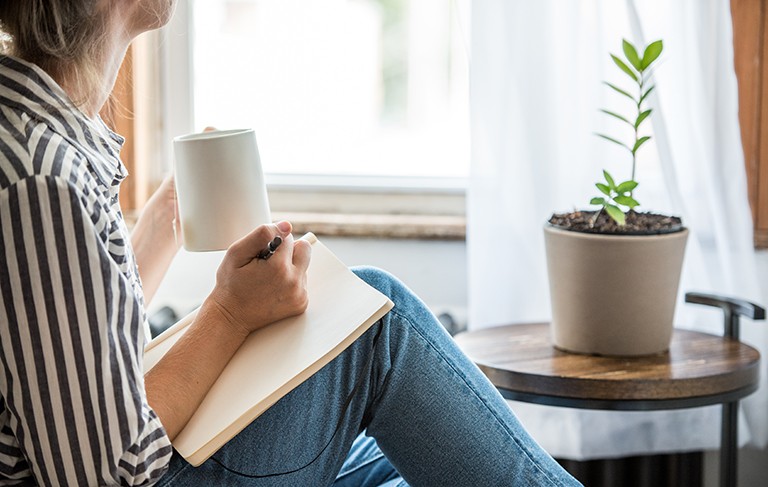 Concordia's Centre for Teaching and Learning (CTL) has launched a one-year project to promote reflection and well-being among university faculty by introducing them to contemplative pedagogies including Mindful Self-Compassion (MSC).
The Contemplative Pedagogies initiative, funded by Entente Canada-Québec pour l'enseignement dans la langue de la minorité et des langues secondes, began in September 2022 and will run until June 1, 2023. The CTL's ultimate goal for the initiative is to develop an emerging community of practitioners along with a toolkit for continuous faculty support in a range of contemplative practices.
"The last few years have taken an undeniable toll on our students and faculty. Hearing high levels of burnout across the board, we sought funding from the provincial government through Entente Canada-Québec to promote well-being on our campus," says Sandra Gabriele, vice-provost of innovation in teaching and learning.
"We knew we couldn't have healthy classrooms without healthy teachers. We wanted to create a program that would offer opportunities for reflection on teaching values and identities in a way that would enrich the inner lives of our faculty."
According to the CTL, the long-term goal of the initiative is to create a better learning environment for students by encouraging faculty to bring the principles of mindfulness and self-compassion into the classroom.
"MSC practices have been shown to increase happiness and reduce stress by training ourselves to react with self-compassion and awareness when difficult situations arise," Gabriele adds.
"From this starting point of self-compassion, these practices help build the habit of compassion, encouraging us to see our students in our classrooms, not only as students but as whole individuals who are part of a shared common humanity."
'We want to make sure they have the tools they need'
The idea for the project grew out of the need to address the physical, emotional, intellectual and spiritual costs of responding to the demands of remote course delivery. Many faculty members experienced increased stress and fatigue as a result and, as the university returned to hosting classes in person, the CTL has been focused on how integrating mindfulness techniques can help.
"After the disruptions and stress in our work and personal lives caused by the pandemic, we are offering this program focused on mindfulness and self-compassion, to support and re-energize our faculty members," explains Anne Whitelaw, provost and vice-president, academic.
"During this time of constant change, we want to make sure they have the tools they need to create a safe and welcoming environment in the classroom where instructors and students collaborate in a spirit of openness to build knowledge together."
The main components of the project will include eight-week MSC training programs offered in both the fall and winter terms, MSC workshops, weekly drop-in meditation sessions and more.
The CTL will also provide a contemplative pedagogies reading group, speaker series and workshops, as well as feature resource pages on its website. Additionally, there will be a research element to foster growth, engagement and knowledge exchange about contemplative practices across higher education.
The training programs will be available to a limited number of faculty, while the weekly drop-in sessions will be open to the Concordia community. To register for the various sessions, visit the Contemplative Pedagogies initiative page.
"Having practiced mindful self-compassion for several years now, I am aware of the transformative power it can have in building community, learning greater acceptance and for feeling empowered to answer the call to action to change the world around you," Gabriele says.

Find out more about Concordia's Centre for Teaching and Learning and the Contemplative Pedagogies initiative.
---