Concordia's FutureReady becomes FutureBound
The fast-growing undergraduate skills-development program gets a new name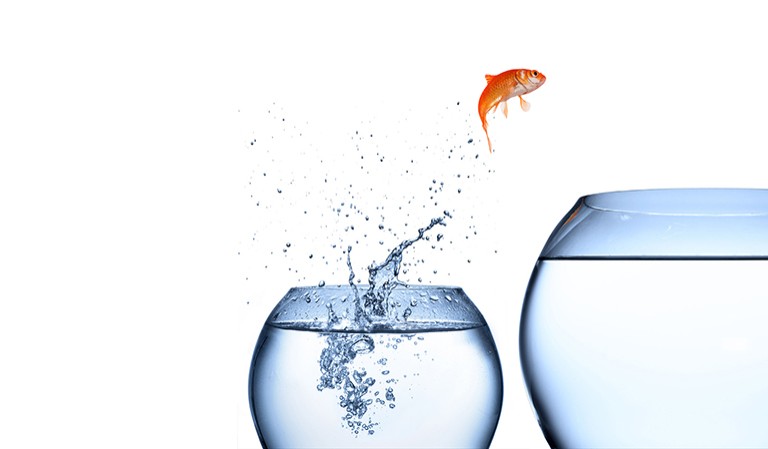 FutureReady, Concordia's extremely popular skills-development program, has a new name: FutureBound. The change reflects the evolution of the program's diverse offerings.
Staff in the student service sector, University Communications Services and current and past FutureBound participants helped pick the name through a consultation process.
Offered through the Student Success Centre, FutureBound has been in operation since fall 2018. Through engaging workshops, the program is designed to help undergraduate students develop skills they need to successfully transition from university into the workplace.
FutureBound participants engage in learning experiences in five core skills modules: Communication and Digital Capabilities, Leadership and Collaboration, Career Development, Innovation and Entrepreneurship and Growth and Balance in collaboration with various internal and external partners.
Continued and sustained growth
Since its launch, FutureBound has forged partnerships across the university community, including with the Faculty of Fine Arts, GradProSkills, the Concordia Institute of Aerospace Design and Innovation, District 3 Innovation Hub, Humanities+, Concordia's Innovation Lab and Recreation and Athletics.
Recently, FutureBound collaborated with District 3, GradProSkills and FUSION (Future Skills Innovation Network) on a program called StartupReady, which is aimed at initiating students into the world of entrepreneurship and innovation.
Another new offering is the SkillXchange program, which provides an opportunity for FutureBound participants to try out a new idea, experiment with peer teaching and develop their skills in a supportive learning environment.
Participation in FutureBound has grown every year since its inception. The 2020-21 academic year, which saw the program switch to online workshops due to the COVID-19 pandemic, was no exception. Thirty-five hundred students participated in workshops, with 334 certificates issued for completing one or more of the five core modules.
"We know that Concordia must play a big role in equipping our students with the skills they need to adapt to a rapidly changing workforce," says Laura Mitchell, executive director of student experience. "The quality of FutureBound programming is reflected in the incredible uptake we have seen over the years."

Please note that certificates received under FutureReady are still valid under the new name. Anyone wishing to update their certificate can contact the FutureBound team.
Learn more about Concordia's newly renamed FutureBound undergraduate skills development program.
---