Concordia's Innovation Lab allows students to pitch and test out new ideas
The space encourages industry and community partners and Concordians to bring inventive projects into a hands-on university setting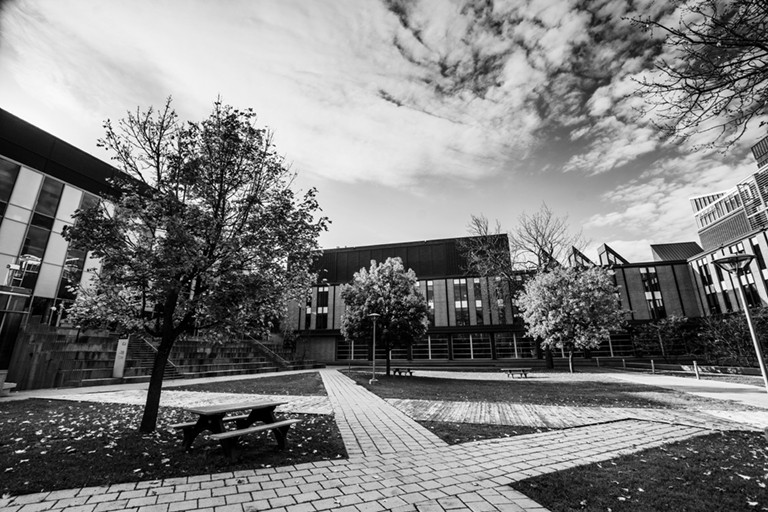 Do you have the desire to work on innovative ideas that can change the world? Do you need some support and guidance to take you through the process?
Enter Concordia's newly established Innovation Lab.
The lab provides students with a unique space where they can experiment and test out ideas in ways not possible in a classroom setting.
"The Innovation Lab is designed to be a playground where students can freely come up with bold ideas, test them, iterate, experiment and fail, all while building up their innovation skills," says Nadia Bhuiyan, vice-provost of partnerships and experiential learning and professor of mechanical, industrial and aerospace engineering.
"At the same time, students will get to work on problems brought in by industry and community partners, or by other Concordians. The lab will offer application-based opportunities but will also serve as a free-for-all space where anyone can drop in to play."
Bhuiyan first floated the lab approach more than a year ago to external industry partners who had expressed specific needs for testing and feedback to improve their products' success in the marketplace.
She and Ann-Louise Davidson — Concordia University Research Chair, Maker Culture, Tier 2, and associate professor in the Department of Education — then brought the lab idea to Concordia's innovation ecosystem and received an overwhelmingly positive response.
"It's an open space and open innovation concept where partners can come to the university and work with students from all disciplines, and potentially faculty and staff too, on a variety of problems," Bhuiyan explains.
Learning by doing
The promotion of experiential learning — essentially the concept of "learning by doing" — is central to the Innovation Lab.
"Experiential learning is about bringing students into a cycle of concrete experience, reflection, conceptualization and active experimentation," says Davidson, who has been appointed as the Innovation Lab's director.
"Students at the Innovation Lab will get to work on real-life projects in a hands-on way, with an innovation mentor to guide them — whether from industry, community or Concordia."
The lab is partnering with Concordia's FutureReady skills development program to help students advance their innovation skills — which can then propel them to where their interests lie, whether in community-based work, entrepreneurship, research or other fields.
A first pilot challenge took place last summer, and the lab sent out a further call for applications in mid-December.
"Despite being in the middle of exams, the student response was great — we received more than 200 applications," Davidson reports. "We're going to be offering four challenges: the Face Mask Challenge, Neighbourhood-Run Customer Relationship Management, Neighbourhood-Run Free WiFi and Maker Fundamentals."
The Innovation Lab already has partnerships in place with Montreal organizations Maison des Jeunes Côte-des-Neiges, Collège Saint-Sacrement, Dawson College and Momentum Labs, with more in preparation.
"So far, students have improved on various innovation skills like critical thinking, creativity, communication and collaboration," says Davidson. "They've also broadened their networks and learned to prototype with various materials."
Find out how to get involved in Concordia's new Innovation Lab.
---