District 3 opens state-of-the-art BioHub accelerator at Concordia
The life sciences programs and co-working lab are the first of their kind in Canada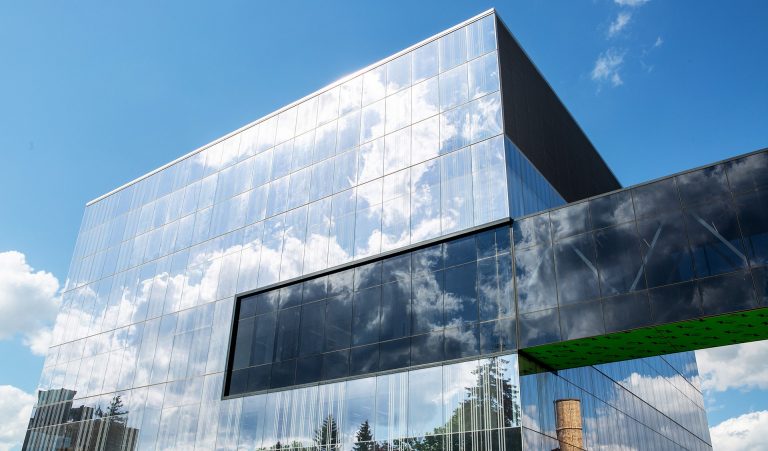 What future will emerge after the distress and devastation of the COVID-19 pandemic? The world is now hyperaware of biological risks that affect our daily lives, which will shape the very fabric of society in the coming years.
This recognition has catapulted and placed the bioeconomy centre-stage, speeding up innovations in synthetic biology, genomics, biological engineering and much more. While innovations were quietly progressing in the background, they now play an increasingly crucial role in building a more resilient economy.
As part of Concordia's vision years in the making, the new BioHub, part of the District 3 Innovation Hub, will officially open its doors. The innovative biotech accelerator is the latest addition to District 3's distinctive network of programs and state-of-the-art facilities.
Nestled in Concordia's new Applied Science Hub (HU) on Loyola Campus, the BioHub offers life sciences innovators much-needed assistance and access to programs, expertise and lab space and equipment.
"At District 3, we are building the back end for this burgeoning bioeconomy through collisions with talent, research, government and industry. Our vision is for Quebec and Canada to be global leaders in this revolution," says Xavier-Henri Hervé (BEng 87, DSc 11), founder and executive director of District 3.
"The BioHub is one of a kind in Canada," says Mahzad Sharifahmadian, who helped spearhead the project as District 3's life sciences manager. "We're thrilled to advance this vision with our first cohort of our BioHub program for early stage scientific entrepreneurs who are completing or have completed a master's, PhD or postdoc in STEM fields and want to find research-market fit."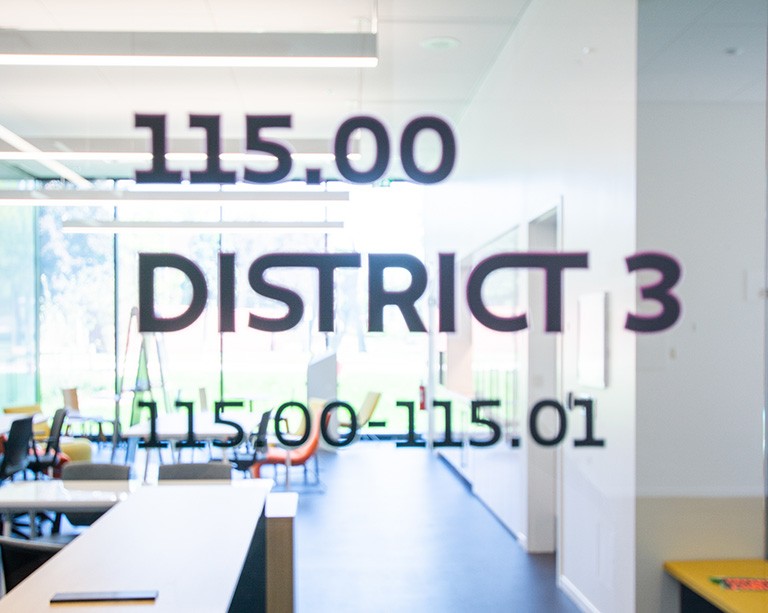 Building Quebec's Bioeconomy Ecosystem
Over the past several years, District 3 has built a community of scientific entrepreneurs from the ground up. In collaboration with the Fonds de recherche du Québec, the Quebec Scientific Entrepreneurship Program (QcSE) launched in 2019.
Sharifahmadian notes that when she came to District 3 in 2017, there were only a handful of life sciences startups. Today, there are many ranging in focus from synthetic biology to agrifood to medtech.
"Life sciences and biotech encompass a wide range of startups set to become the new artificial intelligence. In the coming decade we'll see an enormous boom in startups entering life sciences as it becomes the next big industry disrupter," says Sharifahmadian.
The QcSE is an online program for scientists and STEM (science, technology, engineering and mathematics) researchers to explore entrepreneurship and help them transform their scientific discoveries to create a positive impact beyond the lab.
In less than a year and a half, the program trained over 300 scientists and researchers from across 10 Quebec universities, with 10 new biotech startups created.
"We launched the QcSE two years ago and have introduced an entrepreneurial spirit into the province's life sciences sphere," Sharifahmadian says. "Now that we've given our scientific entrepreneurs training and motivation, we need to offer them support throughout their journey to grow their ideas and bring them to market."
"Not having access to lab space prevents biotech startups from even getting started. District 3 has filled that crucial gap," says Kevin Chen, CEO and co-founder of Hyasynthbio, which creates synthetic cannabinoids.
Margaret Magdesian, founder of Ananda Devices, another District 3 startup, echoes Chen's sentiments. "As a startup with limited funds, being able to access equipment is critical as it saves time and allows us to dedicate our resources toward sales and growth."
Magdesian benefited from the entrepreneurial support she received "When starting a company, there are a lot of unknowns and I had to learn things I didn't know as a scientist. District 3's training and services provided me with the skills and knowledge to fill in the gaps I was missing to build a successful business."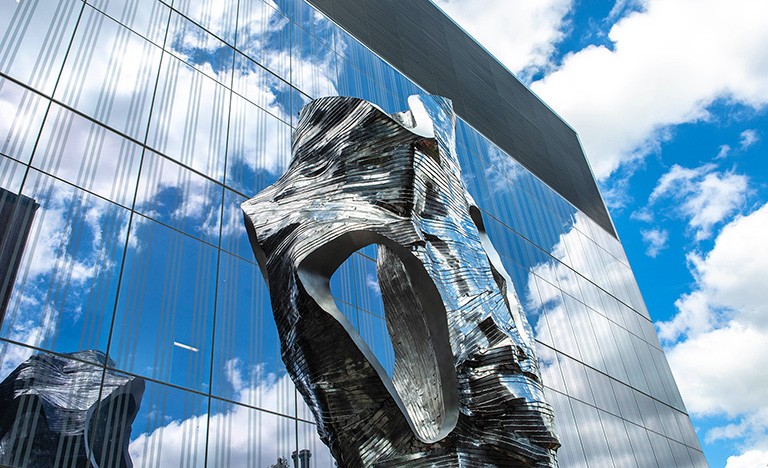 A new sculpture by Quebec artist Marc-Antoine Côté was installed at Concordia's Applied Science Hub.
Creating ventures for a resilient economy
District 3's bioeconomy initiatives aim to stimulate the Quebec and Canadian economy by creating deep tech ventures and jobs for highly skilled and specialized graduates and researchers.
"These initiatives are not in opposition with fundamental research — but serve as a complement for bringing research from the lab to the market for global impact," says Hervé.
Concordia's research institutes play an important role in building the ecosystem. Startups housed in the BioHub will not only have access to the entrepreneurial support, co-working space and wet lab — they will also be able to tap into the facilities and expertise already on campus. This is critical for science-focused startups at any stage of their development.
The BioHub works closely with partners within Concordia and across Quebec, including the Concordia Genome Foundry, Genome Quebec, The City of Montreal and Montreal Invivo.
A distinctive component of the BioHub is the vibrant community it offers. In line with District 3's commitment to nurturing a community of innovators, startup members who work with the BioHub will become part of an international network of scientific entrepreneurs. This enable them to take advantage of coaching and mentorship opportunities through the innovation hub.
"All startups will have access to a coach, an expert in life sciences and biotech who have already built a successful startup in the sector. This will help guide them on their journey," Sharifahmadian says. "That is an invaluable asset."
As a scientific entrepreneur, there has never been a better time to build the future.

Build your startup venture by applying to District 3's new BioHub accelerator.
---