Concordia expands experiential learning opportunities for historically underserved students
The Beat the Odds Program supports those most likely to encounter barriers to employment and career advancement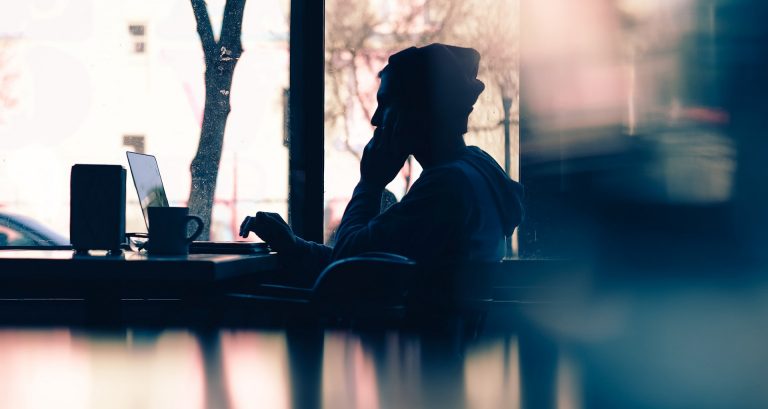 Levelling the playing field is at the heart of the Beat the Odds internship program.
Offered by Concordia's Experiential Learning Office, the program helps foster greater equity among students who will benefit most from a paid professional experience in their field of study.
The office created Beat the Odds to counter the type of barriers that may reduce opportunities for students who less closely resemble those in decision-making roles.
Launched in summer 2020, the program has already hosted five students who completed virtual internships with Montreal community organizations and Concordia units. One more student is enrolled this fall and 10 more will take part in 2021.
"The program helps ensure inclusiveness and actively promotes these opportunities to address challenges often encountered by international, Black and Indigenous students, peoples of colour, students with significant financial challenges, students who are parents and students with disabilities," says Nadia Bhuiyan, vice-provost of partnerships and experiential learning.
Historically underserved students don't participate at equal rates
Bhuiyan and her team are excited by the program's potential. "Studies of students in university settings suggest that historically underserved students do not participate at rates equal to the majority population," she notes.
The program was also designed to support first-generation university students and those in low academic standing. These groups may not have had access to adequate support systems either at home or in their peer groups to successfully navigate formal and informal networks that often determine future success.
"These same studies indicate that students who begin university at lower achievement levels make the greatest gains in GPA and in retention rates from participation in experiential learning activities like internships," Bhuiyan adds.
Co-design makes learning meaningful
Concordia experiential learning lead Alice Isac designed the program and provided overall support to the five summer participants. She also worked alongside a student from the program hired as a Beat the Odds project co-designer.
"Co-design as a practice helps ensure that educational programs are relevant to participants and that they have meaningful learning experiences," Isac explains.
That design enabled the team to build a program more flexible to student needs, such as by allowing them to maintain their current jobs, care for their children and dependents, and overcome other obstacles.
Isac and her team then worked in collaboration with the internship supervisor from host organizations to ensure that working hours and expectations were manageable in consideration of student life circumstances.
Positive feedback from students
"Students saw value in enhancing their academic experience with a practical component and expressed an increase in confidence, stronger self-advocacy and a more profound connection to their school and studies," Isac says.
Heather, who requested her last name be withheld to maintain her confidentiality, says Beat the Odds gave her a chance to pursue an experiential learning opportunity in what she hopes will be her future career field.
"I've been able to develop my professional skills and confidence in my own abilities," she says. "I am grateful to have been able to be a part of the program's early development."
"My Beat the Odds internship enabled me to gain invaluable work experience in how to successfully engage with community organizations and various publics," adds Alicia, who also requested her last name be withheld.
"I'm now able to more efficiently use social media platforms to connect and engage people to support community organization activities."
Supporting meaningful contributions to the Montreal community
Alex Megelas, programs and communications coordinator for the Office of Community Engagement (OCE), and Margo Legault, executive director of Literacy Quebec, both served as internship supervisors.
Megelas says that Beat the Odds was a natural fit for the social justice mandate of the OCE.
"We were glad to contribute to ongoing reflections on how to make the university more accessible," he says. "In our case, our student showed investment and care in her work — and contributed meaningfully to outreach work with Montreal community groups."
As a supervisor, Legault sees the importance in providing great learning and work experience for students. "Drawing perspective from outside our team and day-to-day operations has yielded inspiring results," she says.

Learn more about Concordia's Office of Experiential Learning.
The Beat the Odds Program is also seeking donors to help expand and serve more students. Contact beattheodds@concordia.ca to get involved and find out more about the program.
---