10 PhD candidates join Concordia's Public Scholars Program
The School of Graduate Studies teams up with the Montreal Gazette to amplify marginalized voices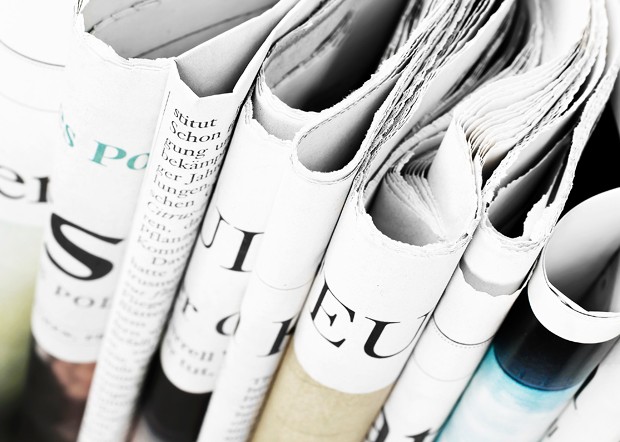 Eva Pomeroy was fired up about how to get employers to make work-life balance a priority, especially for parents. Theresa Bianco was concerned about irresponsible dog owners being let off lightly while their pets were put to death for attacking someone. In both cases, these Concordia faculty members channelled their passion into opinion pieces published in newspapers.
In both cases, they were spurred into action by a workshop on how to write an effective op-ed — a concise, persuasive, accessible argument on a given subject from an author not on the newspaper's staff.
That workshop marked the launch of Concordia's Public Scholars Program in the spring of 2015. It came in response to a growing demand from media outlets to hear more from women and minorities.
The program is an extension of the ways in which the university already supports researchers and faculty members sharing their work with audiences beyond academia. This work is an ongoing priority for University Communications Services, the Office of the Provost and VP of Academic Affairs and the Office of the VP of Research and Graduate Studies.

Step up and speak out
Concordia partnered with Shari Graydon, the founder of Informed Opinions, in offering the first round of op-ed writing workshops to 16 women faculty members. Graydon set up her not-for-profit enterprise with the objective of encouraging women to step up and speak out as subject matter experts.
While Bianco initially wrote as an animal lover, she later published op-eds that drew on her field of study as assistant professor of psychology in the Faculty of Arts and Science. Bianco has also contributed her expert perspective through several radio and television interviews on subjects relating to the mental health of athletes and the psychology of bystander interventions.
Meanwhile, Pomeroy's writing has highlighted the research findings she normally shares with her students as an applied human sciences lecturer in the Faculty of Arts and Science.
Following the success of the initial series of workshops, the Public Scholars Program was broadened last spring to include 33 more faculty members, both men and women. Many of these workshop participants contributed to the more than 125 op-eds published last year by members of the Concordia community.

A key media supporter
These initiatives captured the attention of Lucinda Chodan. Having worked her way up from journalist to editor-in-chief at the Montreal Gazette, Chodan is keen to bring the voices of more women and minorities to the pages of the newspaper.
As such, she is throwing considerable energy into the Public Scholars Program and helping build an additional link between Concordia researchers and the general public.
This past fall, Chodan and the Gazette's editorial page editor Edie Austin hosted a series of visits where workshop participants were able to sit in on editorial board and news meetings with staff of the newspaper.
Those who attended were grateful for the behind-the-scenes experience.
"It gave us a chance to see the incredible hours and dedication the journalists at the Gazette invest in supporting such a core part of our democracy," says Ketra Schmitt, associate professor at the Centre for Engineering in Society and director of the Individualized program in the School of Graduate Studies.

Broadening the circle
Beginning in January 2017, the Public Scholars Program will be widened even further to include 10 PhD candidates who will be invited to share their expertise with the media. Paula Wood-Adams, dean of Graduate Studies and a participant in the op-ed writing workshops, proposed and championed the expansion of the program.
"Research produced by our doctoral students has a tremendous impact on the wider community," she says. "This initiative will allow readers to better appreciate the value of our scholars' work in a variety of fields and, in many cases, see its application in their daily lives."
Chodan sat on the selection committee for the 10 graduate students who will participate.
These scholars will be paired with Gazette journalists to work on opinion pieces that connect their research areas with the wider news landscape. The newspaper has committed to publishing all 10 opinion pieces that result from these collaborations.
These PhD candidates will also be trained by Concordia's media relations team in how to effectively communicate their research findings to a broader public.
A third round of op-ed writing workshops aimed at faculty members and graduate students, including those in the Public Scholars Program, is planned for spring 2017.

Read more about Concordia's Public Scholars Program.
---