Faculty members: position yourselves as opinion leaders
On April 21 and 22, Concordia is offering op-ed workshops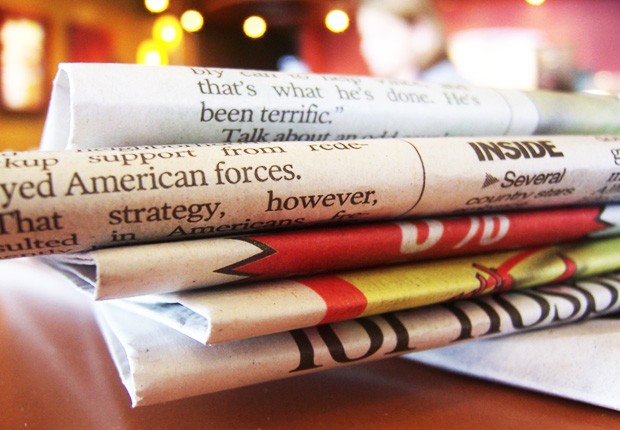 "Getting the word out about your work often translates to invitations to speak to community groups, women's organizations and historical societies," says Linda Kay. | Photo by Swister P (Flickr CC)

"Organizations that respect, value and accommodate the care-giving demands that will pepper employees' career paths will attract the best talent, retain this talent and benefit from a loyal, committed workforce."
That provocative statement capped off an opinion piece on work-life balance published last spring in the Montreal Gazette. It also launched Eva Pomeroy, an assistant professor in the Department of Applied Human Sciences, as an author and blogger.
Pomeroy went on to publish another opinion piece on the subject in The Globe and Mail's Report on Business. She also started a blog on The Huffington Post.
Pomeroy's first foray into the world of newspaper op-eds came within a week of participating in a workshop that encouraged faculty members to write opinion pieces. She found the experience empowering and was stunned by the response.
"Recognizing the marshalling of knowledge as a distinct skill helped me feel I had the 'right' to comment," Pomeroy observes. "Since writing the various op-eds, I was contacted to be interviewed for a local TV program on workplace innovation and on a local radio show that focuses on financial issues."
Three opinion pieces written by participants were submitted within a week of the workshop and published. They helped contribute to the university's significant media presence last year, when a total of 80 op-eds written by Concordians appeared in a variety of papers.

Workshop experience to be repeated
Last year's op-ed writing workshops were led by Shari Graydon, the founder of Informed Opinions, an organization that offers training and mentorship to encourage more people to speak out in mainstream media.
As part of its mission, the organization aims to "enhance the quality of public discourse by expanding the diversity of perspectives that inform Canada's policies and priorities." Graydon views op-eds as a terrific way for academics to reach a wide audience and share their research expertise.
Graydon will be returning to give four more half-day op-ed writing workshops April 21 and 22, once again jointly organized by University Communications Services and the Office of the Provost.
Graydon believes opinion pieces yield a considerable "return on time invested" as the 600-word columns often produce a ripple effect of expanded coverage and connections for an author writing about their research.

Reaching a wider audience, building new connections
Linda Kay, a professor in the Department of Journalism and provost's fellow with a focus on faculty development, has witnessed the impact of op-ed writing first hand. Kay also published an opinion piece immediately after participating in a workshop last year. She points out the attention an op-ed receives is important for academics since "knowledge dissemination" is often a requirement from funding agencies.
"If a faculty member has a book on the go, that fact can be touted in the op-ed credit (or the body of the piece)," Kay says. "Getting the word out about your work often translates to invitations to speak to community groups, women's organizations, historical societies, etc."
Other participants in last year's op-ed workshops discovered publishing an opinion piece allowed them to forge new collaborations with fellow faculty members, in one case working on a joint research grant application.
Theresa Bianco, an assistant professor in the Department of Psychology, was inspired to share her workshop experience with students in her final-year thesis course. She challenged them to produce an opinion piece related to their research and submit it for publication. Bianco says the response has been extraordinary.
"Overall, my students really valued the exercise," reports Bianco. "One student said that being forced to explain her study in lay terms actually helped her understand her research much better. The students are very excited about the prospect of seeing their ideas in print."

To register for a half-day op-ed workshop on April 21 or 22, contact Fiona Downey Fiona.downey@concordia.ca.
---