Mark Bittman and Jennifer McGrath talk food and obesity
Second of four Concordia-<em>Globe and Mail</em> conversations on aging well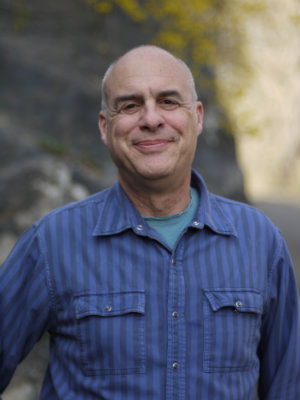 Mark Bittman, New York Times columnist and author of How to Cook Everything, has always loved to cook and eat. He's also concerned about the way society consumes food. Are weight problems the fault of the food itself or do psychological and socio-economic factors have more to do with the population's growing obesity problem?

These are questions that have driven the research of Concordia University's Jennifer McGrath. A professor of psychology, her work focuses on cardiovascular disease markers throughout childhood and adolescence, as mediated by potential behavioural, environmental, and psychological mechanisms. Her work focuses on how health disparities and socio-economic inequalities are associated with cardiovascular health behaviours in youth.

Join Mark Bittman and Jennifer McGrath as they engage in a conversation that tries to answer how food, public policy, behaviour, and environmental factors influence weight and overall health.

This public event is the second of four in the Concordia University-Globe and Mail National Conversation Series on aging well. With the Globe and Mail's André Picard as moderator, Bittman and McGrath will appear on the stage of Concordia's D.B. Clarke Theatre at 7 p.m. on Tuesday, March 19.

When: Tuesday, March 19, 2013, at 7 p.m.
Where: D.B. Clarke Theatre, Henry F. Hall Building (1455 De Maisonneuve Blvd. W.), Sir George Williams Campus

To register, visit the event registration web page.

If you can't make the event, don't worry. The discussion will be videotaped and made available free of charge on both the Globe and Mail and Concordia websites.

Related links:
• Department of Psychology
• Concordia Pediatric Public Health Psychology Lab
• Mark Bittman's website
---