Concordia receives strategic funding
Grant to boost research at the Concordia Institute for Information Systems Engineering
Concordia will receive key funding from the Natural Sciences and Engineering Research Council of Canada (NSERC) to support research on science and technology.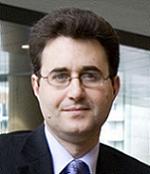 The team led by Professor Mourad Debbabi, Director of the Concordia Institute for Information Systems Engineering (CIISE), will receive $482,000 over three years as part of NSERC's Strategic Project Grants (SPG) Program.

Debabbi's team includes CIISE professors Amr Youssef, Lingyu Wang, Bo Zhu and Benjamin Fung.
The team's research project is investigating security and privacy issues related to personalized "cloud computing" – a new strategy for Canada's IT infrastructure.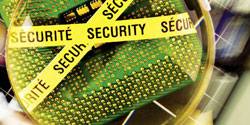 Cloud computing allows individuals and organizations to share hardware and software across a network. Through these networks, access can be provided on demand, similar to the electricity grid or water supply.

The SPG program is designed to increase research and training in areas that could strongly enhance Canada's economy, society and/or environment within the next 10 years. In total, the federal government will invest $55 million in more than 120 research teams through the SPG program.

NSERC is a federal agency that supports the research of roughly 30,000 graduate and postdoctoral researchers and more than 12,000 professors every year.

Related Links:
• Concordia Institute for Information Systems Engineering
• NSERC Strategic Project Grants




---