notice
Our Science Journalism Summer School Returns August 8-12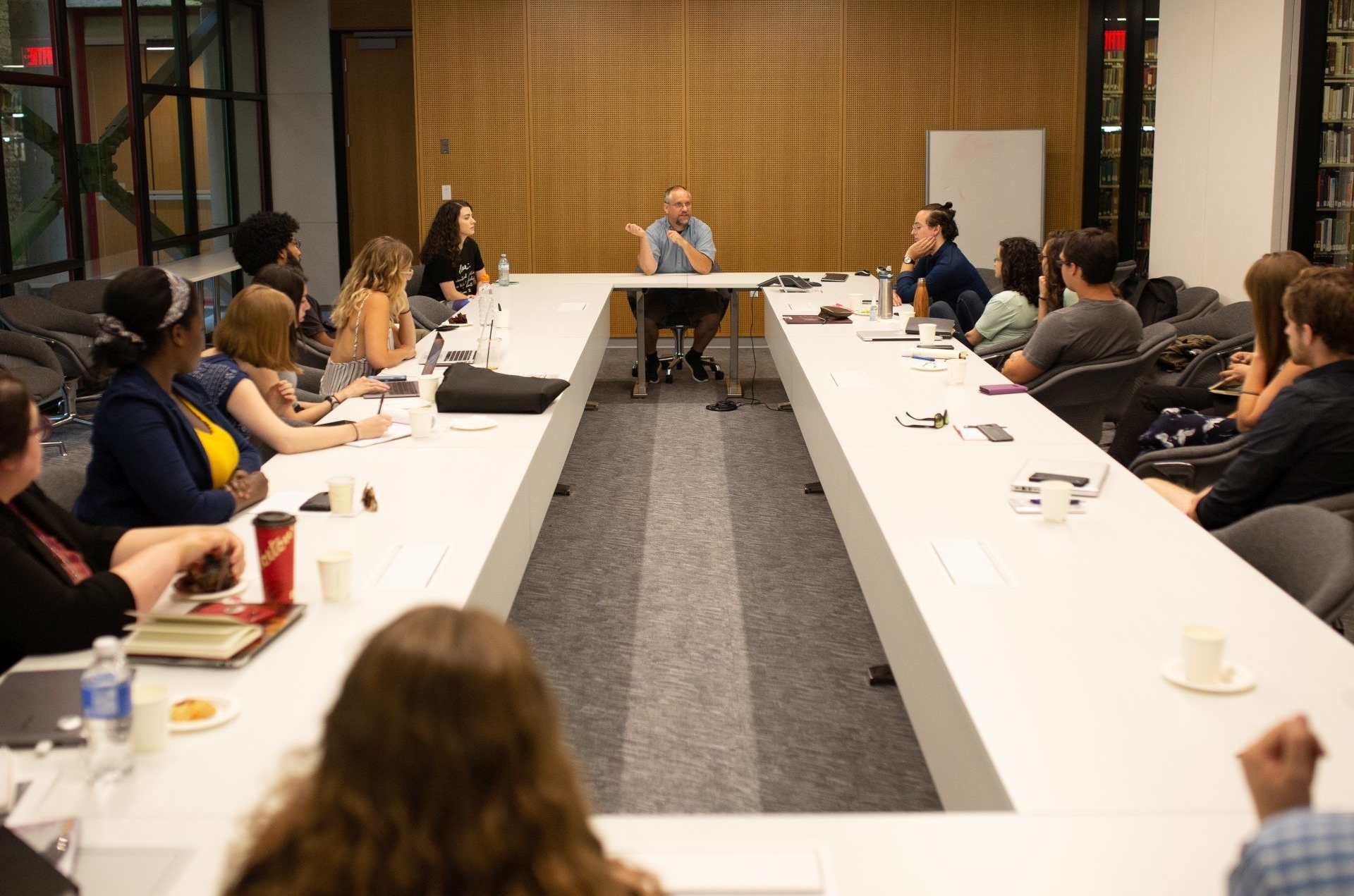 Projected Futures cohort during presentation day. Photo by Daren Zomerman.
The Department of Journalism is excited to announce the Projected Futures Science Journalism Summer School will return for its fifth edition from August 8 to 12, 2022. We are thrilled to be offering the workshops in-person at the Loyola Campus again.
Projected Futures 5 is a unique, blended course. Participants learn the ropes of science journalism theory, all while developing multi-media storytelling skills from writing to podcasting, to social media production and freelance story pitching.
The intensive and experiential summer school challenges participants to rethink how science is communicated with society. Graduate students will be exposed to the foundations of evidence-based science journalism and then asked to experiment to create new forms of scientific storytelling. It is an unforgettable experience.
Applications are now open here.
More Information on Projected Futures:
---