Award-winning science communicator and TV host Jennifer Gardy comes to Concordia
'As researchers, we owe it to the public to be able to explain why what we do matters'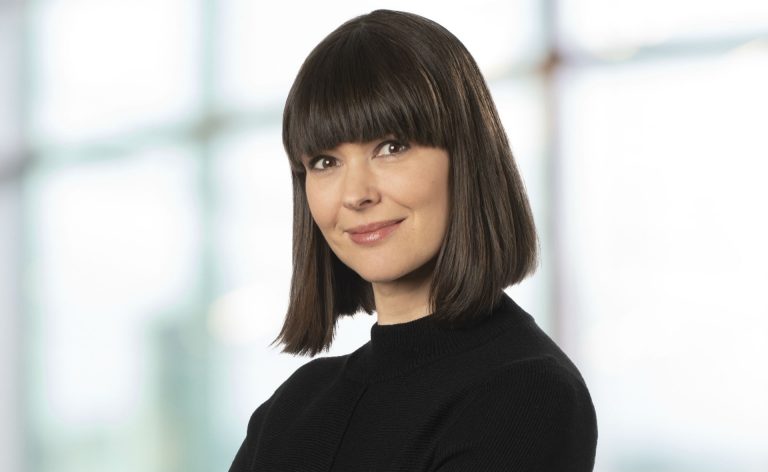 Jennifer Gardy's career as a researcher, journalist and science communicator runs the gamut from hosting episodes of CBC Television's The Nature of Things to working on the malaria team at the Bill and Melinda Gates Foundation.
On August 8, Gardy will present a free, public keynote talk at Concordia on the future of science journalism. The talk is part of Projected Futures 3, an international graduate summer school presented by the university's Department of Journalism in the Faculty of Arts and Science.
For the past 15 years, the associate professor at the University of British Columbia's School of Population and Public Health has used her skills as an award-winning communicator to share science stories with the general public. She has guest-hosted Discovery Channel Canada's nightly science newsmagazine Daily Planet and also written science books for children.
In this talk, Gardy will discuss how she applies her skills as a communicator to her scientific research.
"By inviting top health and science communicators like Jennifer Gardy to share their experiences in a public keynote, we're opening up the important work we do in these summer schools to anyone interested," says David Secko, professor and chair of journalism, who leads Projected Futures.
"Science is and will continue to change our world," says Secko. "We are working to gather each summer in Montreal to discuss these changes and why the future of science journalism matters."
The talk takes place from 6 to 9 p.m. at the Concordia Conference Centre on the ninth floor of the John Molson (MB) Building.
Science communication is for everyone
What first got you interested in science?
Jennifer Gardy: I was always pretty curious about the world around me, especially anything biology-related. I'd be grabbing tadpoles from puddles and watching them grow or digging into books about how the human body worked. I think I finally decided to make a career out of science when I was a teenager.
Embarrassingly, I saw the movie Outbreak, where Dustin Hoffman plays a disease detective, and said, "That's what I want to do with the rest of my life." It was a bit of a winding journey to get there but, ultimately, that's essentially what I do now.
Can you describe the "a-ha" moment, when you married your skills as a communicator and a scientist?
JG: My biggest a-ha moment was realizing that in the same way being a trained scientist made me a better science communicator, my work in communications fed back into my scientific life and yielded some real, tangible benefits.
Understanding narrative flow improved my manuscript and grant writing, recognizing the power of storytelling made my talks more engaging and exploring different ways of visually presenting data made my figures more intuitive and interpretable.
All of these things meant higher success rates with grants and paper acceptances, more talk invites and so forth — everything that goes into building one's scientific reputation.
Why do you think it's important for researchers to be able to communicate their work to a general audience?
JG: Ultimately, so much of the research done in this world is funded by the public, whether it's through our tax dollars or our gifts to charities. As researchers, we owe it to the public to be able to explain why what we do matters.
No matter how arcane or technical our work is, every scientist should be able to answer the question, "So what? Why should I care?" As a member of the public, I don't care about the how of your research — I care about what it means to me and how it'll make the world a better place.
What do you hope people will get out of attending your talk?
JG: I'm hoping that people hear that science communication is for everyone. Whether you're looking for a full-time career in the field or to improve your communications skills to put to work in an industry, government or academic job, sci-comm is worth pursuing no matter your age or career stage.
There's a great community of people out there to connect with, and if my talk inspires you to jump in and take the next steps to bring more sci-comm into your practice, I'll have succeeded!

Jennifer Gardy's talk takes place Thursday, August 8, from 6 to 9 p.m. at the Concordia Conference Centre on the ninth floor of the John Molson (MB) Building (1450 Guy). Admission is free and open to the public, but registration is required.
---