Conferences & lectures
Guest Speaker Dr Saladdin Ahmed
---
DATE & TIME
Friday, February 17, 2023
1 p.m. – 2 p.m.
SPEAKER(S)
Dr Saladdin Ahmed
WHEEL CHAIR ACCESSIBLE
Yes
---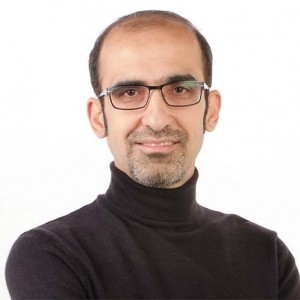 Postnihilism: A Book Talk on Revolutionary Hope after Nihilism: Marginalized Voices and Dissent
"Postnihilism is formulated on the basis that the struggles of the most marginalized have the potentiality of creating some of the most emancipatory spaces. The revolutionary projects of those who have been subjected to multiple forms of marginalization are the most promising sources of inspiration for the next international emancipatory revolution capable of creating a way out of the current historical deadlock. Thus, this book recapitulates the crises caused by capitalism and nation-states and simultaneously concretizes a philosophy of revolutionary hope. Hope does not exist metaphysically; its conditions must be created. Also, unlike anything else, hope is most strongly present when it is absent. For the hopeless ones, to continue living and to create hope is one and the same. For them, life is a struggle to negate their hopeless condition; life is bearable through the present struggle for a better future; living itself is the cycle of struggle that continually redefines life both historically and ontologically, thereby making it worth living." (29, 2022)
Bio: Saladdin Ahmed is the author of Totalitarian Space in the Age of the Destruction of Aura (SUNY Press, 2019). In August 2022, his book Revolutionary Hope After Nihilism: Marginalized Voices and Dissent was published by Bloomsbury Academic. In this book he advances his philosophy of postnihilism. His upcoming books are Critical Theory from the Margins: Horizons of Possibility in the Age of Extremism (SUNY Press), and Exclusionary Politics in the Middle East (Routledge). Currently, he is a visiting professor at Union College in Schenectady, New York.
---