Thibault Zimmer
BFA 15, MA 17
Doctoral student and educational resource designer at the Montreal Museum of Fine-Arts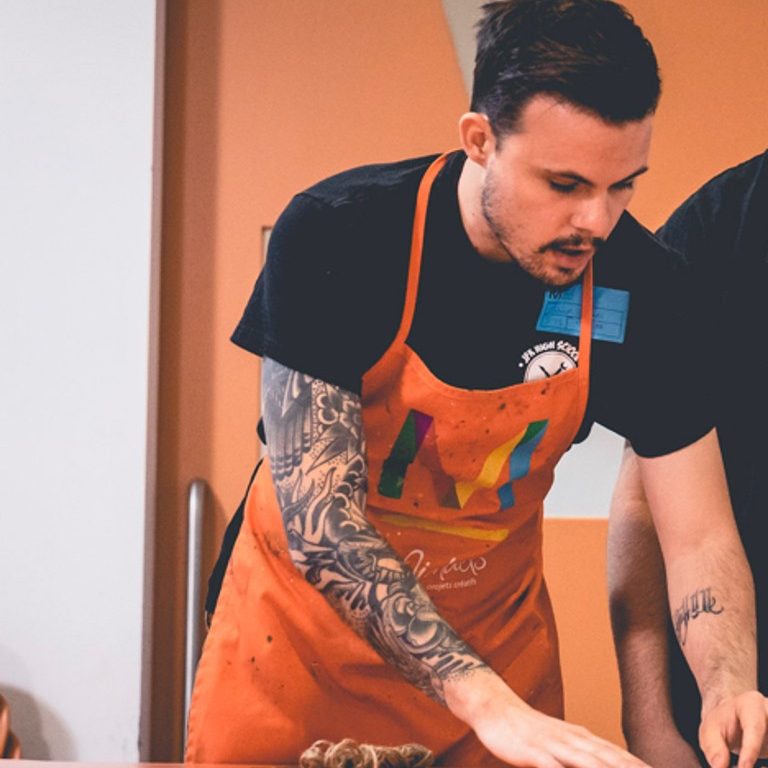 Thibault is currently a doctoral student in Art Education at Concordia University. He grounds his research in curriculum theory, arts-based methodologies, innovative approaches to teaching art, museum education and youth work. He currently works as an educational resource designer at the Montreal Museum of Fine-Arts.
Tell me about yourself — Who are you?
My name is Thibault Zimmer, and I have been a student at Concordia University for a few years. I have completed a BFA in Art Education (community), an MA in Art Education, and I am currently a doctoral student in the same program. I have always been around art growing up, and I paint, draw and take photos as often as I can.
What are you doing right now? How does your present work relate to art and art education?
As a doctoral student, my work pertains to understanding and creating spaces or environments in relation to the arts, where youth can feel a sense of belonging. Working as an educational resource designer at the Montreal Museum of Fine Arts allows me to develop educational programming, didactic material, and conceptualize spaces that cater to a vast population. As such, I am always surrounded by both arts and education, which makes this a phenomenal place to work!
How did Concordia's ARTE program prepare you for what you are presently doing?
Without a doubt Concordia provided me with the tools necessary to find success in this field. Professors ignited the passion I have for art education and supported course material in both practice and theory, which made dialogue extremely rich in content. Through the practicum placements I was able to better understand visual arts pedagogy from multiple standpoints. The amalgamation of these points has served me well in my career, and the competencies learned throughout my academic journey reflect those needed in the field of art education.
Describe one of your positive formative experiences while you were in the program at Concordia
In the last year of my undergraduate studies, as part of a class assignment, I put together my teaching portfolio. This was a foundational experience for me. It helped me to recognize my strengths as a practicing artist, to see which literature supported my teaching philosophy, and to reflect critically on how knowledge is transferred in the visual arts.