Alumnus/Alumna profile
Philip Robbins
MA 13
Shifting from education to solution design in the software industry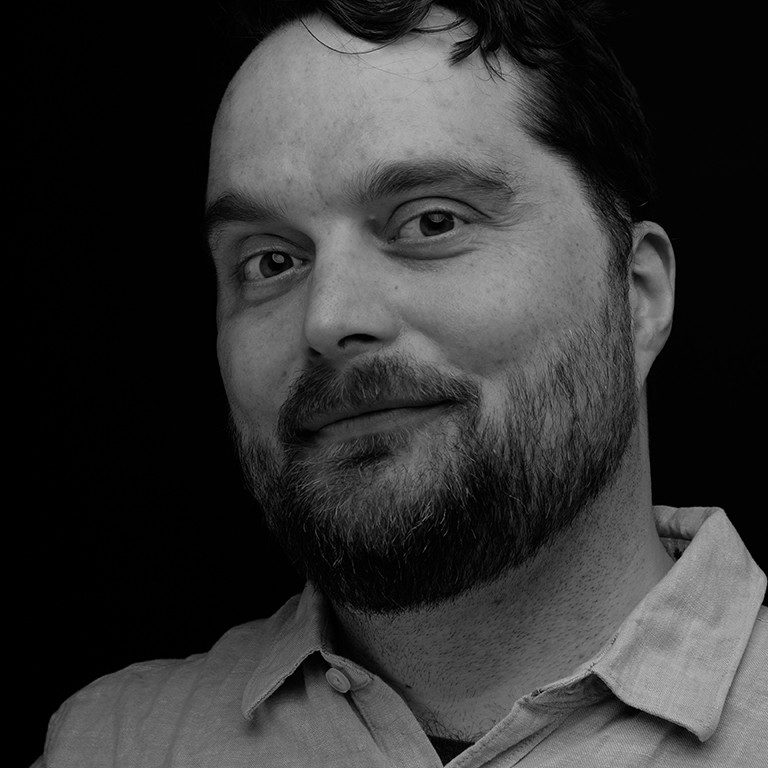 Philip Norman Robbins is an artist, researcher and teacher who completed his Masters of Arts in Art Education at Concordia University in 2013. He previously received his Bachelor of Fine Arts and Bachelor of Education (Intermediate/Secondary) with a Diploma in Technology Education from Memorial University in Newfoundland in 2003 and 2004.
Tell me about yourself — Who are you?
I am a computer, photography and theatre nerd who grew up on Canada's east coast in Corner Brook, NL, and who came to Montreal in 2011. I came to Concordia to develop as an artist, as a researcher and as a teacher but what I received was actually much greater than that. I developed a professional voice and realised that there was a niche in the liminal spaces between professional art making practice, classroom art education pedagogy and university-focused academic writing and research. This is where I was able to grow and thrive within the ARTE program and I feel that this niche is still in need of attention today.
What are you doing right now? How does your present work relate to art and art education?
In 2016, I made a professional shift from education to solution design and implementation within the Software as a Service (SaaS) industry. I then became the training lead in my first job at a Montreal-based software company, where I provided detailed systems training to our clients; a variety of market leaders across the United States. There is a surprisingly small difference presenting to a hundred art teachers at a conference or leading a large corporate training session for leave managers via a conference call. I will always credit ARTE with helping me to be able to present my ideas to large groups.
How did Concordia's ARTE program prepare you for what you are presently doing?
Art Education has helped me a lot in my professional life as it provided me with a solid background in research and public speaking as well as looking for niches within my industry and organization where I can use my creative thinking to develop solutions that others may not have considered. Often I will be placed on technical teams so that I can help to present technical information to less technical users/stakeholders.
Describe one of your positive formative experiences while you were in the program at Concordia
In 2013 and 2014, I presented at the National Art Education Association's (NAEA) annual national conference. I spoke to practicing educators about how they could integrate simple robots into their existing classroom projects to help motivate students to learn, build, make and invent in the art room. I feel that the art room is a phenomenal space to learn design thinking, troubleshooting and problem solving, programming, as well as visual literacy. While presenting at NAEA I made great contacts, I was even offered a potential job, and it gave me the confidence to succeed in my later change of career.