Melissa-Ann Ledo
BFA 06, MA 17
Weaving networks of support for Indigenous Youth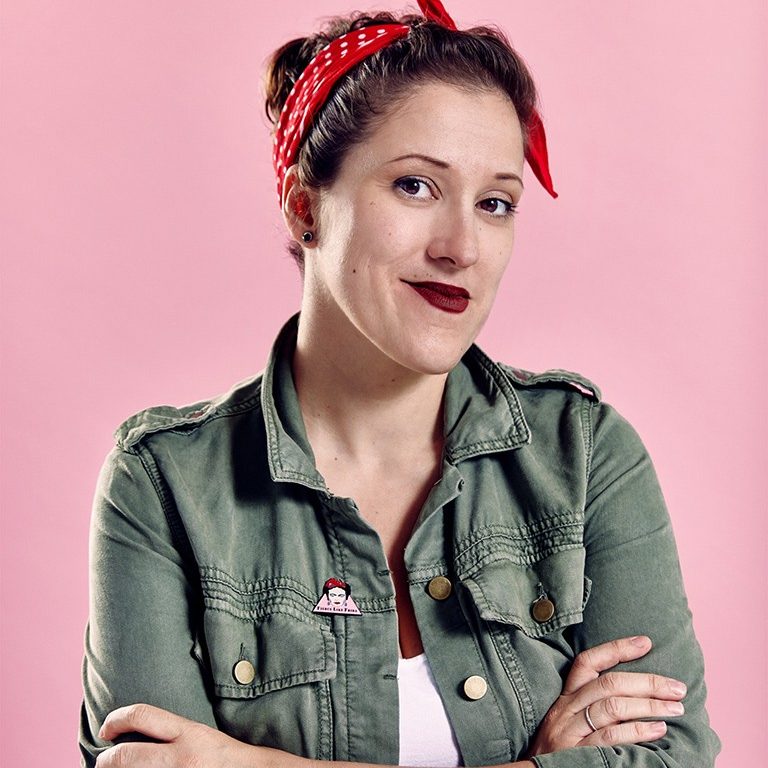 Melissa-Ann Ledo is the Educational Director for inPath and Le Project N'we Jinan, whose core vision are 'weaving networks of support for Indigneous Youth'. Ledo is also an artist, is dedicated to creating safer learning spaces, and believes the arts should be at the heart of education. She also founded The Queerest Little Ledo
Tell me about yourself — Who are you?
My name is Melissa-Ann Ledo. I am the Educational Director for inPath, and I am a visual artist. All my work is grounded in a core belief that the arts are the heart of education.
My experience is in youth education, arts teacher training, and arts pedagogy. This paired with my commitment to creating safer learning spaces for all, helps me in my role as inPath's Educational Director as I support inPath's facilitators create programming that encourages higher levels of engagement, critical thinking, and creativity from students. I strive to provide and inspire the implementation of authentic art education.
I am also a proud, dedicated, and queer woman and mother, and strong supporter of my local queer community. in 2018 I founded The Queerest Little Ledo Productions, an organization focused on queering education. Our first event series is Rainbow Story Hour: A special reading hour with local favourite LGBTQ+ Drag Artists, Comedians, Advocates, Performers, and Celebrities..
What are you doing right now? How does your present work relate to art and art education?
I am the Educational Director of inPath. Our work is based in co-creating arts-based programming and resources with communities.
My work with the The Queerest Little Ledo is my way of keeping connected and continuing work linked to my masters thesis: How can queering contribute to elementary school teachers understanding and classroom practice as they design and implement LGBTQ sensitive visual arts curriculum?
How did Concordia's ARTE program prepare you for what you are presently doing?
The program has allowed me to build the foundation on which to flourish as an art educator. It was concrete enough to prepare me to pursue a career in the school system but also flexible enough to allow me to to see the gaps in the system, which has led me to get creative and see how I could attempt to close these gaps.
Describe one of your positive formative experiences while you were in the program at Concordia
One of my most positive formative experiences actually happened between my two Concordia degrees, and was the catalyst for me pursuing my Masters Degree at Concordia. I was teaching secondary school and attending a conference where I reconnected with my mentor and former undergrad professor Dr. Lorrie Blair. The research she was presenting on youth culture around tattoos inspired me to create a series of lesson plans for my grade nine students. The lessons were successful and began creating traction and recognition. At that moment Dr. Blair and I then began our work as a duo, weaving together theory and practice. This opened up my eyes to the world of research and I fell in love with teaching teachers!